Hello! I'm Tori Whitaker, and A MATTER OF HAPPINESS is my second novel that shifts between the past and present. It's the story of two fiercely independent women born a century apart and the cherished heirloom that connects them. So let's play along with the title challenge game and see what more we can learn!
A is for the adventurous main character in the historical thread. It's 1920 and Violet is 19, craving to live independently, buy a car of her own, travel, and answer to no one. When she loses her clerical job at a Kentucky distillery, she's off to Detroit, the fastest-growing city in America, for work in the motor car boom.
M is for Melanie, Violet's headstrong great-great-great niece. In 2018, she's a rising star in a Kentucky bourbon distillery and has inherited Violet's faded red automobile that's stored in a crumbling carriage house.
A is for automobile—Violet's 1923 Jordan MX convertible. Melanie discovers a journal hidden in the car that reveals the surprising wild side of Violet in the roaring twenties.
T is for tasting. If you're gonna sip bourbon, it's all about the "nose" (smell) and the taste, which can range from cinnamon to cornbread to vanilla or orange.
T is for togetherness—something that Melanie and her mother don't have a lot of. A blow-out might be coming.
E is for Violet's entries in the journal. Melanie's life often parallels her aunt's, and soon Violet's words have more meaning to her personally.
R is for risk-taker . . . and risks that these women choose (or don't choose) to take—be it career, investments, or love.
O is for charred oak barrels in which Kentucky bourbon ages for years. That's what gives the spirit its rich, caramel color.
F is for friend—Violet's best friend. Lela is the quintessential 1920s flapper who teaches Violet a few things, not all good.
H is for heroine. Loyalty is a theme: loyalty to family, friends, colleagues, lovers, and most of all, one's self. Violet and Melanie strive to be the heroines of their own stories.
A is for the ambition that both protagonists possess.
P is for the promotion that Melanie seeks at her job (though a back-stabbing co-worker wants the position, too).
P is for Prohibition. Detroit was a hub for bootlegging, with booze pouring in from across the river in Canada.
I is for inheritance . . . the car, and how it symbolizes independence.
N is for never say never when it comes to matters of the heart.
E is for Evelyn, Violet's older sister who's aghast at Violet's new free-spirited lifestyle.
S is for speakeasies where Violet wears loose, short dresses with bare arms, smokes cigarettes in fancy long holders, and drinks cocktails at the bar.
S is for self, knowing one's values, dreams, and the journey to happiness.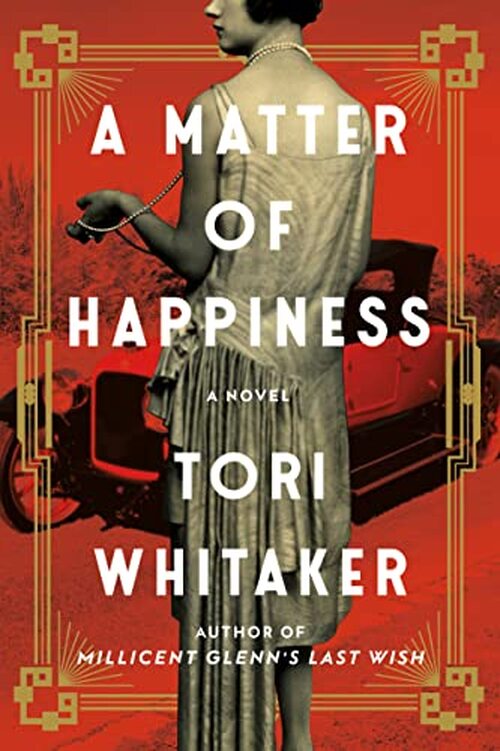 A Novel
Melanie Barnett thinks she has it all together. With an ex-fiancé and a pending promotion at a Kentucky bourbon distillery, Melanie has figured out that love and career don't mix. Until she makes a discovery while cleaning her Jordan MX car, a scarlet-red symbol of the Jazz Age's independent women that she inherited from her great-great-great-aunt Violet. Its secret compartment holds Violet's weathered journal—within it an intriguing message: Take from this story what you will, Melanie, and you can bury the rest. Melanie wonders what more there is to learn from Violet's past.
In 1921 Violet Bond defers to no one. Hers is a life of adventure in Detroit, the hub of the motorcar boom and the fastest growing city in America. But in an era of speakeasies, financial windfalls, free-spirited friends, and unexpected romance, it's easy to spin out of control.
Now, as Melanie's own world takes unexpected turns, her life and Violet's life intersect. Generations apart, they're coming into their own and questioning what modern womanhood—and happiness—really means.
Women's Fiction Family Life [Lake Union Publishing, On Sale: November 8, 2022, Paperback / e-Book, ISBN: 9781542038072 / ]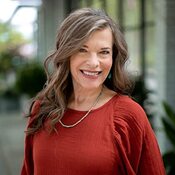 Tori Whitaker grew up in the Midwest. She now resides outside of Atlanta, Georgia, where she and her husband of more than forty years live near their two sons and their families. Tori belongs to the Historical Novel Society, and her feature article, "Multi-Period Novels: The Keys to Weaving Together Two Stories from Different Time Periods," appeared in the Historical Novels Review. Tori graduated from Indiana University and is chief marketing officer for a national law firm. She is also an alum of the Yale Writers' Workshop.
No comments posted.