Tell me about Vanessa's "Savvy, Sexy, Singles Club" in VANESSA JARED'S GOT A MAN.
Vanessa Jared's Got A Man is about a forty-something divorcee, Vanessa Jared, who's trying to figure out what's next in life after she's put the trauma of an abusive and toxic relationship behind her. She's spent so long being defined as someone's wife that her sole focus is figuring out who she is now and what she wants to do next.
From the book's description, Vanessa seems like a strong woman who goes after what she wants. What attributes do you like adding to your female protagonists? And what makes a good male counterpart?
I like writing about women who understand their value and move through the world with confidence. Vanessa is relearning her value as she heals from the emotional abuse her ex heaped on her. When we meet her, she's figured out her worth, but just doesn't know what the next step is in creating a meaningful life for herself.
How would you describe the dynamic between Vanessa and the sheriff hottie?
Fiyah! Vanessa and Michael are instantly attracted to one another, even if neither of them wants to admit it. Beside their sexual chemistry, what I love about their relationship is their playful nature. When they're together, neither of them takes themselves or each other too seriously. That playfulness allows for some of the more comical moments in the story.
How involved are Vanessa's friends or other supporting characters in this story?
Very. Her two friends, Janae and Cree are her major source of support throughout the book. They also encourage her to try new things, namely Michael, while she's on this journey of self-discovery. But Vanessa isn't the only one with supportive friends. Michael has two best friends who are like brothers to him. Adam and Dereck always have his back.
What do you enjoy most about writing a romantic comedy versus any other type of story?
I loved the opportunity to write something light. Although there are some pretty heavy topics, such as partner abuse, discussed, the book isn't about that. It's about a woman who's dealt with her past in a healthy way, and who's trying to continue to heal and grow into the person she needs to be to take on this next phase of her life.
Since this is a romantic comedy, do you have a favorite romcom film?
I cannot possibly narrow my favorite down to one film. Here's my top ten in no particular order: Two Can Play That Game, Something New, Just Wright, The Last Holiday, Deliver Us From Eva, Boomerang, Coming to America, A Thin Line Between Love & Hate, Strictly Business, and Nobody's Fool.
If you could only pick one of your books, other than this one, to a romance reader unfamiliar with your work, which one would you pick? And why?
My Harlequin Desire, ONE NIGHT EXPECTATIONS. It's a category romance, so it's a straight, concentrated shot of my signature hot and heartwarming storytelling style.
Other authors I've interviewed have told me that the kinds of books they enjoy reading are different from the kind of books they enjoy writing. What do you like to read? Favorite books? Favorite author?
I'm actually the opposite. I write romance because I love to read it. Like movies, I have way too many favs to name just one. If I had to choose, I'd say it's a toss-up between Reese Ryan's His Until Midnight and Naima Simone's Secrets of A One Night Stand. The amount of heat and the emotional depth those authors are able to shove into such short stories is pure skill. I'd also include Sierra Simone's Priest on that favs list too. Sierra knows just how far to push her readers over the edge, and I'm here for it.
What are you currently working on?
The sequel to Vanessa Jared's Got A Man. It features Janae and Adam, and these two characters are busy making my life very difficult right now. They don't listen! But I'll eventually wrangle them in line.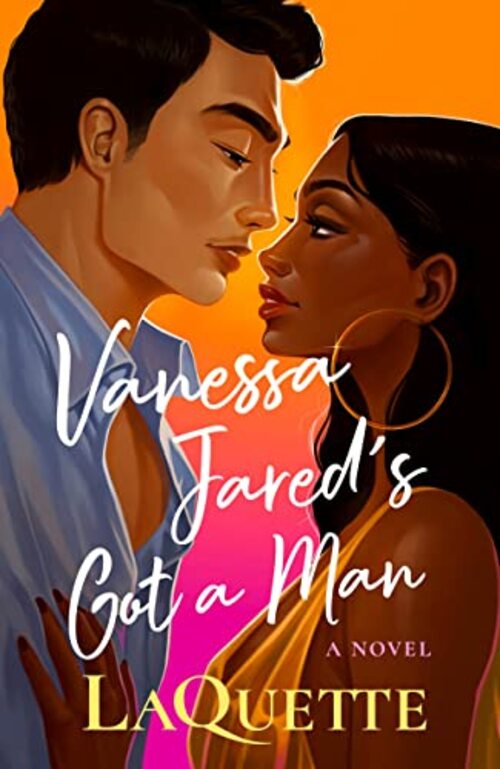 A debut sexy romantic comedy about a woman getting her groove back and getting a second chance at love.
Vanessa Jared, a 40-something divorcee, decided that the best way to pull herself out of their post-divorce slump was to form The Savvy, Sexy, Singles Club and start the "Do Me" portion of her and her friends' lives.
But on the two year anniversary, a sexy sheriff shows up on Vanessa's doorstep wanting her to help him keep his little sister from marrying her no-good ex. Vanessa is not down for this at all. She wants nothing to do with her ex...until she spots a photo of her ex's new fiancee wearing her grandmother's ring--which he clearly stole from her. So now it is on. Vanessa is ready to take this trifling (fill-in-the-blank) down. What she does not expect is to fall in love along the way.
Romance [St. Martin's Griffin, On Sale: September 20, 2022, Trade Paperback / e-Book, ISBN: 9781250773395 / eISBN: 9781250773401]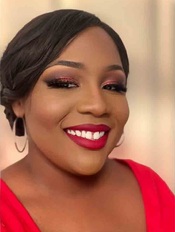 2021 Vivian Award finalist and DEIA activist in the romance industry, LaQuette writes sexy, stylish, and sensational romance. She crafts dramatic, emotionally epic tales that are deeply pigmented by reality's paintbrush.
This Brooklyn native writes unapologetically bold, character-driven stories. Her novels feature diverse ensemble casts who are confident in their right to appear on the page.
No comments posted.