1--What is the title of your latest release?
2--What's the "elevator pitch" for your new book?
Anna knows the truth about her stepsister, Cinderella: the pauper turned queen wasn't the victim but the bully.
3--How did you decide where your book was going to take place?
I didn't decide so much as my characters told me. From the very moment the idea for this story popped into my head, I saw a lush forest setting and a gleaming castle in the distance. That inspired much of the general setting where the book takes place, and my characters showed me all the details of it. From a broader perspective, all the books in the Reimagined Fairy Tales Collection are set in the same world, so that also influenced the magic, mythology, religion, and political elements of the novel.
4--Would you hang out with your heroine in real life?
Absolutely, lol! Though I wonder if she'd want to hang out with me? She's not one for the spotlight or being around a lot of people, so it might depend on what we planned to do and where.
5--What are three words that describe your hero?
Determined, head-strong, and skilled.
6--What's something you learned while writing this book?
When I was still in the early stages of writing this book, my mom told me an interesting fact that she had learned: apple seeds contain cyanide and can be poisonous in large doses. She thought it would be fun to write that into one of my stories, and I agreed. It fit this book perfectly since The Ugly Stepsister is a mash-up of both Cinderella and Snow White, and I already had magically-tainted apples in the story. This bit of knowledge makes for a funny moment in the first half of the book in the form of a rather impractical suggestion on how to poison someone.
7--Do you edit as you draft or wait until you are totally done?
I usually wait until I'm completely done. However, if I think of something I need to change or work into a scene I've already written, I'll leave myself notes so that I don't forget to make those changes once I'm ready to revise and edit.
8--What's your favorite foodie indulgence?
I absolutely love a good meat and cheese plate with a glass of wine. My mouth is watering just thinking about it. I also love sushi.
9--Describe your writing space/office!
We moved recently, so right now it's a bit sparce as I get everything set up. My desk is in our guest bedroom, so there's not a lot of space, but I do have a lovely view out the window, so that helps.
10--Who is an author you admire?
Ugh, so many! Two that immediately pop to mind though are Kresley Cole and Grace Draven.
11--Is there a book that changed your life?
A few! The earliest would be Drangonsong by Anne Mccaffrey. I read it in middle school, and it was my first foray into female-led fantasy, which started a spark that still drives my love of fantasy today. The Fever series by Karen Marie Moning is another. Not only did I love the books, but they literally changed the way I view myself and helped me discover who I am beyond all the labels the world places on us. The final one I'll mention is the manga series Nana by Ai Yazawa. It follows two early 20s women as they move to the city and follow their passions. When I first picked it up, I was also 20 and moving to the city for the first time, so it deeply resonated with me.
12--Tell us about when you got "the call." (when you found out your book was going to be published)
Well, I never had "the call" with an agent. Agents seemed to like my books but didn't think they could sell them. It was upsetting at the time, but now I'm grateful for their rejections as it led to me to a publisher, City Owl Press, who not only loved my books but didn't require me to have an agent. Because I'd been rejected by agents so much, even ones who said they loved my books, I actually expected the same from publishers. So, when I heard from my editor, Heather McCorkle, that not only did she love my book, but she was taking it to acquisitions, I was absolutely floored! Still, I tried not to get my hopes up, because it wasn't a done deal yet. But soon after, I had a contract in hand, and I think I spent most of a day just walking around in shock that I'd finally gotten that elusive "yes".
13--What's your favorite genre to read?
Romantic fantasy and fantasy romance, hands down. I write what I love to read.
14--What's your favorite movie?
This changes so often that I'm not even sure where to start, lol! In general, I like movies with romance, fun, good music, and happy endings.
15--What is your favorite season?
Autumn. I love everything about it from the weather, to the leaves changing, Halloween, football, pumpkin spice, sweater weather, and on-and-on.
16--How do you like to celebrate your birthday?
I like to keep it simple. Maybe go to dinner with family and friends and then indulge in yummy desserts. Mostly I just enjoy spending time with my favorite people.
17--What's a recent tv show/movie/book/podcast you highly recommend?
TV show: I can never get enough of cooking competitions like Masterchef and Top Chef. Movie: We shall not discuss how many times I've watched Sing 2… Seriously though, it's cute and has great music. I might enjoy it even more than my kiddo. Book: Do yourself a favor and read Flipping by R. Lee Fryar. Seriously my favorite paranormal romance of recent years. And if it doesn't make you hungry, in more ways than one, something is wrong. Podcast: Book Bums and Coffee Hugs is so much fun! I was a guest in one episode and have really enjoyed listening to the chats with other authors.
18--What's your favorite type of cuisine?
All of them? Honestly, it's hard to find something I don't like, but if I had to pick just one, I'd say Japanese.
19--What do you do when you have free time?
Read, cook, explore the outdoors, and spend time with friends and family.
20--What can readers expect from you next?
The next book in the Reimagined Fairy Tale Collection is a reimagining of both Alice's Adventures in Wonderland and Through the Looking-Glass, titled The Alice Curse. It will release from City Owl Press in 2023.
Wonderland must always have an Alice, and Eliza Carroll is the next.
Eliza flees her parent's political machinations only to stumble into another world and the arms of a man named Finn, who declares her the next Alice. Finn, nicknamed the White Rabbit for his alternative form, was sent to find the new Alice and bring her to court, for only she can declare whether Red or White reigns. Not to mention he'll lose his head if he fails.
For Eliza to get home and Finn to stay alive, they'll have to navigate two treacherous courts and their growing feelings for one another, while trying to unravel the curse that forces the Carroll women to journey to Wonderland. But a path to freedom for them both may be more than the magic of Wonderland can conjure…even for its new Alice.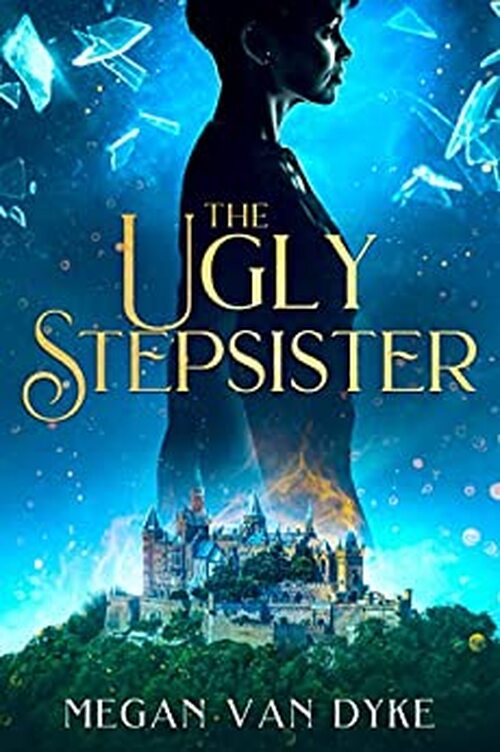 Only Anna knows the truth about Cinderella: The pauper turned queen wasn't the victim, but the bully.
Anna fled when the castle guards came to arrest her mother and sister on Cinderella's orders. But leaving them in bondage at the Fairy Godmother's workhouse? Out of the question. Disguised as a young man and taking the name of Ansel, she'll do whatever it takes to free her family and set the record straight.
Will, a former royal huntsman, was nearly killed for dissenting Cinderella's rise as queen in the wake of the sudden death of the king and his son. He hatches a plan to take Cinderella down, and encounters Ansel, who wants revenge just as much as he does.
Drawn together by a common goal and burgeoning feelings neither can ignore, Will and Ansel enact a plan to assassinate the queen. But when that goes awry and buried secrets come to light, they'll have to choose: continue running from their pasts or accept themselves in order to forge a new future together.
Romance Fantasy [City Owl Press, On Sale: July 19, 2022, e-Book, ISBN: 9781648981906 / eISBN: 9781648981890]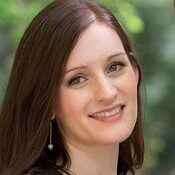 Megan Van Dyke is a fantasy romance author with a love for all things that include magic and kissing, especially fairytales and anything with a happily ever after. Many of her stories include themes of family (whether born into or found) and a sense of home and belonging, which are important aspects of her life as well. When not writing, Megan loves to cook, play video games, explore the great outdoors, and spend time with her family. A southerner by birth and at heart, Megan currently lives with her family in Colorado.
No comments posted.