Jennifer Vido: What inspired your new release, THE MOST LIKELY CLUB?
Elyssa Friedland: A great story from my mother. Some cool guy in high school did something not so nice to her – basically used her to get her to do his work for him – and then totally ditched her. Fast forward about eight years and my mom is married and a homeowner. She calls to have her windows washed and who shows up to do it… Mr. Cool Guy, not so cool anymore. I love this story. She tells it to my kids when they are upset about something that happened in school. It shows that it can be quite uncool to peak in high school and that we never know how people will turn out.
Jen: Four childhood friends—Melissa Levin, Priya Chowdury, Tara Taylor, and Suki Hammer—reunite at their twenty-fifth high school reunion. How have the ladies fared over the years?
Elyssa: Overall, the women have fared well in that they are healthy, have their basic needs met and have supportive people in their lives. But each of them isn't satisfied in one way or another, often in several ways. They feel overwhelmed, like their full potential hasn't been reached, that their personal relationships aren't what they should be. And they are exhausted. Getting through the daily chores relating to work and family leaves them with little time for self-care and contemplating what would make them happier.
Jen: What spurs the foursome to dub themselves the Most Likely Girls?
Elyssa: The friends reunite at their 25th high school reunion, which naturally elicits all the feelings you might expect: nostalgia, insecurity, renewed optimism, and increased contemplation of where they are in life. After a surprising member of their graduating class is revealed as the donor of a major gift to the school, the women pull out their yearbooks and study their senior superlatives. Of the four of them, only Suki has achieved her superlative. And yet her life is hardly what it seems to be from the outside. Melissa, the most spirited and determined of the group, rallies her friends to try to make their senior superlatives come true… 25 years after they were given out. And so the Most Likely Girls are born.
Jen: How is each character dealing with the complexities of modern-day womanhood?
Elyssa: Melissa is a single mother of a teenage girl who works a full-time job and throws herself into volunteer work at her daughter's school. She wants to protect her daughter Cameron from the negative experiences that she herself went through in high school but seems unable to get through to Cam. She goes on some pitiful online dates while watching her ex-husband and his new family thrive across town. She once yearned to be in politics but was forced on another path when she got pregnant. She also has an unhealthy relationship with food. Having been chubby in high school, she still feels insecure about her body no matter how thin she gets, an obsession that gets exacerbated by the reunion.
Tara dreamed of being a professional chef since she was a little girl and seems well on her way after attending culinary school and landing a job at a top restaurant. But after her boss assaults her, she is knocked off her game and retreats back home. She ends up opening a cooking school for children, which is a far cry from her original goal. She slogs through life at a job she doesn't love, still dependent on her parents for money, which drives her insane. She's also in a relationship that satisfies some needs, but overall leaves her feeling that something is lacking.
Priya is a successful doctor with a solid marriage and three children. On paper, her life looks perfect. But she's coming apart at the seams, totally exhausted by having to take care of the lion's share of the family responsibilities all while still giving her all to her job. She constantly feels tugged in a million directions, and that she can't truly devote herself to anything in the way she wants. Being so exhausted by her everyday life, she ends up missing certain issues happening with her children right under her nose.
Then there's Suki. The only one of the four to have achieved her high school superlative of being on the Forbes 400. Her life, even more so than Priya's, seems perfect. However, much like the cover-up she sells through her wildly successful makeup company, she is hiding a lot beneath the surface. As a female CEO, Suki suffers dramatically from the double standard applied to women in power, as well as has the added pressure of living her life in the spotlight.
Jen: What do you hope readers take away from this story?
Elyssa: The main messages I hope readers take away are that change is possible at any age and that a strong network of close female friendships can help through the darkest times.
Jen: What's the best way for readers to stay connected with your latest happenings?
Elyssa: I'm most active on Instagram. I'm trying to get better at Facebook too. I would love your followers to sign up for my newsletter through my website. I sent it out every two months and recommend books, shows, and podcasts, as well as updates on my goings-on.
Jen: Sneak peek! What's your current work in progress?
Elyssa: I'm starting work on my sixth novel ASAP, but at the time of this interview the title and concept aren't public yet, so I must stay mum. I'm excited about my first picture book, The Museum of Lost Teeth, which comes out in February. That's a whole new world for me. The book answers the question millions of children have asked: Where do the teeth go after the tooth fairy collects them from underneath pillows?
Jen: What's your favorite thing about fall?
Elyssa: Pumpkin spice lattes. Just kidding! I would never be that cliche. I guess I'd have to say watching my kids play fall sports. My youngest plays fall baseball and my daughter's volleyball team plans in fall, so that's something fun I'm looking forward to. I am not looking forward to a million back-to-school nights and the start of homework battles.
Jen: What's on your fall TBR pile?
Elyssa: Everything is on my fall TBR. Please Join Us by Catherine McKenzie, which came out in August, but I am saving for a cozy fall weekend. Less is Lost by Andrew Sean Greer. I adored Less and read it with my creative writing students last year. And The Banned Bookshop of Maggie Banks, which seems like a bibliophile's dream come true.
Jen: Thank you for stopping by to chat about THE MOST LIKELY CLUB. Best of luck with your fabulous new release!
Elyssa: Thank you for having me and for sharing my work with your followers.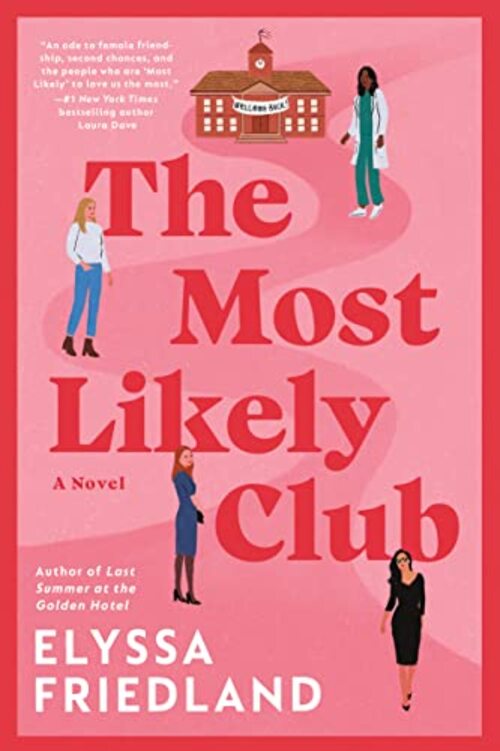 In 1997, grunge is king, Titanic is a blockbuster (and Blockbuster still exists), and Thursday nights are for Friends. In Bellport, Connecticut, four best friends and high school seniors are ready to light the world on fire. Melissa Levin, Priya Chowdhury, Tara Taylor, and Suki Hammer are going places. Their yearbook superlatives confirm it: Most Likely to Win the White House, Cure Cancer, Open a Michelin-Starred Restaurant, and Join the Forbes 400.
Fast forward twenty-five years and nothing has gone according to plan as the women regroup at their dreaded high school reunion. When a forgotten classmate emerges at the reunion with a surprising announcement, the friends dig out the yearbook and rethink their younger selves. Is it too late to make their dreams come true? Fueled by nostalgia and one too many drinks, they form a pact to push through their middle-aged angst to bring their teenage aspirations to fruition, dubbing themselves the "Most Likely Girls."
Through the ensuing highs and lows, they are reminded of the enduring bonds of friendship, the ways our childhood dreams both sustain and surprise us — and why it's deeply uncool to peak in high school.
Women's Fiction | Humor [Berkley, On Sale: September 6, 2022, Trade Paperback / e-Book, ISBN: 9780593199749 / eISBN: 9780593199756]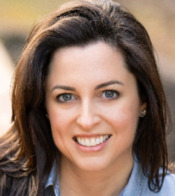 Elyssa Friedland is the acclaimed author of Last Summer at the Golden Hotel, The Floating Feldmans, The Intermission and Love and Miss Communication. Elyssa is a graduate of Yale University and Columbia Law School and currently teaches novel writing at Yale. She lives with her husband and three children in New York City, the best place on earth.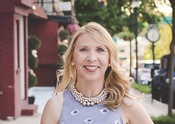 Jennifer Vido is best known for her nationally syndicated Jen's Jewels author interview column. A savvy book blogger she dishes the scoop on the latest happenings in the publishing business. As a national spokesperson for the Arthritis Foundation, she has been featured by Lifetime Television, Redbook, Health Monitor, The New York Times, The Baltimore Sun, Healthguru.com, and Arthritis Today. She is the author of the Piper O'Donnell Mystery series. Currently, she lives in the Baltimore area with her husband and two sons.
No comments posted.