1--What is the title of your latest release?
2--What's the "elevator pitch" for your new book?
One year ago, Leah's twenty-one-year-old niece, Amy, mysteriously drowned in the beautiful lake near her family-owned luxury resort in Northern Italy.
When Leah returns to Lake Garda for the first time since Amy's death, she is shocked. Her sister, brother-in-law and surviving niece have erased all reminders of Amy and fought to have her death declared an accidental drowning, despite murky circumstances. As Leah tries to uncover the truth, her family seem determined to stop her.
Meanwhile, in Central England, university counsellor Joanna is recovering from a break-up when she is swept off her feet by a handsome bartender. But after she invites him into her home, Joanna realizes that their meeting may not have been a coincidence.
These two seemingly unconnected women must question everything – and everyone – they love in order to untangle truth from lies, even if it puts their lives in danger.
3--How did you decide where your book was going to take place?
I grew up in Derby, in Central England, and still have a lot of friends and family there, so I naturally gravitated towards that for Joanna's parts of the book – especially as her story is very much about living somewhere familiar, surrounded by people you've known all your life, but suddenly finding yourself in an unexpected situation. I knew I wanted to set the other parts of the book somewhere abroad, and Italy has always been a special place to me. Lake Garda seemed a perfect choice because of its stunning but potentially dangerous aspects – water, mountains, storms – and because I could picture a resort like the one I've created in the book, luxurious but self-enclosed, cut off from the main part of the lake. Ideal for dark goings-on behind a beautiful façade!
4--Would you hang out with your protagonist in real life?
I have three protagonists, Joanna, Leah and Amy, and I think, yes, I would happily hang out with all three of them! (Although it would be trickier to do so with Amy, for obvious reasons!). Joanna is probably the one I relate to the most, but I think all three of them are pretty awesome women, in very different ways.
5--What are three words that describe your protagonist?
For Joanna, I would go for caring, trusting, and (at the point when we meet her) heartbroken. As for Leah: courageous, lonely, guilt-ridden. And Amy: feisty, passionate, frustrated. (This is a fun exercise!)
6--What's something you learned while writing this book?
I learned how important the setting of a book can be; how the environment in which a story takes place can feel like another character with its own moods and story arc. And also, that writing about Italy, unsurprisingly, will make you long for a holiday there!
7--Do you edit as you draft or wait until you are totally done?
A bit of both, really – I do some editing as I draft, and stop every few chapters to check whether things are working, and then adjust the plot or do some re-writing if I need to. But once I get to the end of the first draft, that's when the larger scale editing usually begins.
8--What's your favorite foodie indulgence?
Definitely a big bowl of pasta and sauce (and cheese)!
9--Describe your writing space/office!
I'm sitting in it now! I have a flat in a Georgian building so my office has a very high ceiling and a tall sash window with shutters. I've got an old teacher's desk from the 1930s, a bit too much clutter, and a whiteboard for writing down things I need to remember (about the book I'm writing, or about life in general).
10--Who is an author you admire?
Lisa Jewell
11--Is there a book that changed your life?
The Tulip Touch by Anne Fine was the first book that made me really want to become a writer, aged around 11. The story was so thrilling, and I remember being particularly taken with the fact that the main character was called Tulip – I think it made me realize that, if you're an author, you get to name your characters anything you want to!
12--Tell us about when you got "the call." (when you found out your book was going to be published)/Or, for indie authors, when you decided to self-publish.
I was at work at the University of Birmingham and my book The Downstairs Neighbor was out on submission. I'd had a few rejections already and was starting to get anxious, but then I picked up a voicemail from my agent asking me to call her as soon as I got chance. I went to a café on my lunch break and called her back, and all I could really take in from what she was saying was, "we've had an offer from Hodder!" I was glad to be sitting down! It was the most surreal and incredible moment.
13--What's your favorite genre to read?
Either my own genre, psychological suspense, or rom coms/women's fiction.
14--What's your favorite movie?
Tricky, as there are many. But I'd have to go for Clueless, simply because I've adored it since I was quite young, have watched it countless times, and still find it comforting and nostalgic (and hilarious).
15--What is your favorite season?
Spring
16--How do you like to celebrate your birthday?
Going out for a meal with my partner and family and friends, and there's usually wine involved!
17--What's a recent tv show/movie/book/podcast you highly recommend?
I'm watching the third series of the TV adaptation of My Brilliant Friend at the moment (from the Elena Ferrante books set in Naples) and I absolutely love it.
18--What's your favorite type of cuisine?
Got to be Italian (there is definitely a theme to my answers!)
19--What do you do when you have free time?
Go to the pub or out for dinner; go for a long walk (sometimes ending in a pub!); read or scroll through Netflix trying to make a decision about what to watch.
20--What can readers expect from you next?
I've recently finished a first draft of my third book, which is about a woman who stumbles upon a potentially devastating secret about her best friend's husband, and has no idea what to do about it, or even whether she can trust what she has seen. All being well, it should come out next year.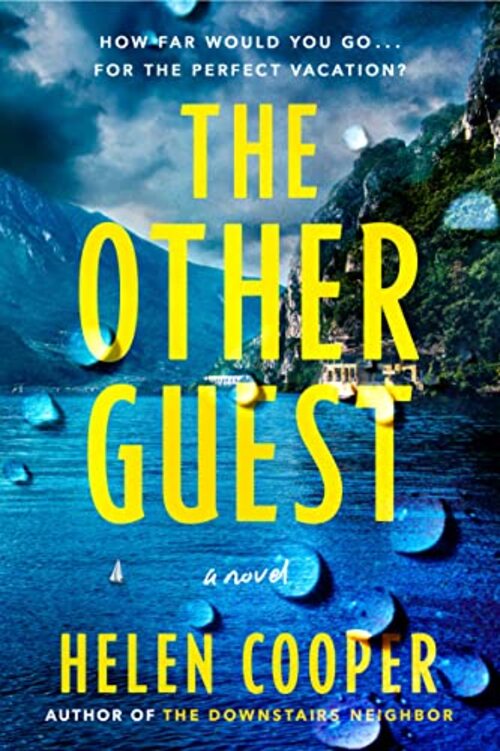 One year ago, Leah's feisty 21-year-old niece, Amy, mysteriously drowned in the beautiful lake near her family-owned resort in Northern Italy. Now, Leah's grief has caught up with her, and she decides to return to Lake Garda for the first time since Amy's death. What she finds upon her arrival shocks her—her sister, brother-in-law, and surviving niece, Olivia, seem to have erased all memories of Amy, and fought to have her death declared an accidental drowning, despite murky circumstances. Leah knows she must look beyond the resort's beautiful façade and uncover what truly happened to Amy, even if her digging places both her family ties and her very life in danger.
Meanwhile, in Central England, thirtysomething Joanna is recovering from a surprising break-up when she is swept off her feet by a handsome bartender. But when she learns that he is on the run from something in his past, and that their meeting may not have been a coincidence, Joanna realized that he may just a bit too good to be true.
What follows is a propulsive cat-and mouse game set against the Italian lakeside as the two seemingly-unconnected women are caught up in a dangerous conspiracy.
Thriller Crime [G.P. Putnam's Sons, On Sale: July 26, 2022, Trade Paperback / e-Book, ISBN: 9780593422595 / eISBN: 9780593422595]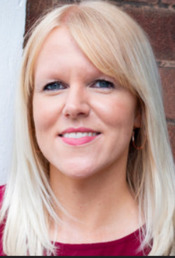 Helen Cooper is from Derby and has a MA in Creative Writing and a background in teaching English and Academic Writing. Her creative writing has been published in Mslexia and Writers' Forum; she was shortlisted in the Bath Short Story Prize in 2014, and came third in the Leicester Writes Short Story Prize 2018. The Downstairs Neighbor is her first novel.
No comments posted.