Instead of trying to find your perfect match in a dating app, we bring you the "Author-Reader Match" where we introduce you to authors you may fall in love with. It's our great pleasure to present Victoria Lilienthal!
Writes:
Victoria Lilienthal writes modern romance. If you love a hoot of a hero, enjoy single mom Vera West's wild ride. Watch her dress up and mess up as she mixes business with pleasure in Northern California's world of alternative healing. Laugh at her antics as Vera struggles to set boundaries that are impossible to keep. Fast paced and funny, it's easy to lose yourself in this raucous, entertaining, New Age erotic yarn.
About:
Debut author Victoria Lilienthal loves a fast and furious plot, writing about mystical goddesses especially Tara, symbol of radical compassion, and a heroine equal parts smart ass and wounded healer. Other hats include wife, mom, humorist, symbol geek, spiritual fun factory, devoted dog person.
My ideal reader match must love:
An intuitive yet flawed hero, who makes mistakes and still charts her way to wisdom
A hot and modern romance with plenty of costuming and chemistry
Hilarious sex positive female mentorship from San Francisco aristocratic client, Grace.
A sassy, highly evolved teenage daughter, India, and her lovable mutt.
Mystical goddesses and New Age characters— astrologers, energetic medicine healers and the like, who engage in rampant mischief making and subtle magic.
If we are compatible:
You are going to want to know more about symbols, mantras, and metaphysics.
An opportunity to meet an awesome goddess with the subtle power to change a grown woman's life.
A San Francisco-based adventure with hero and healer Vera West, her cool and collected daughter India West and their lovable pooch, Francisco.
You will look forward to reading the next book in The T series, The T Garden!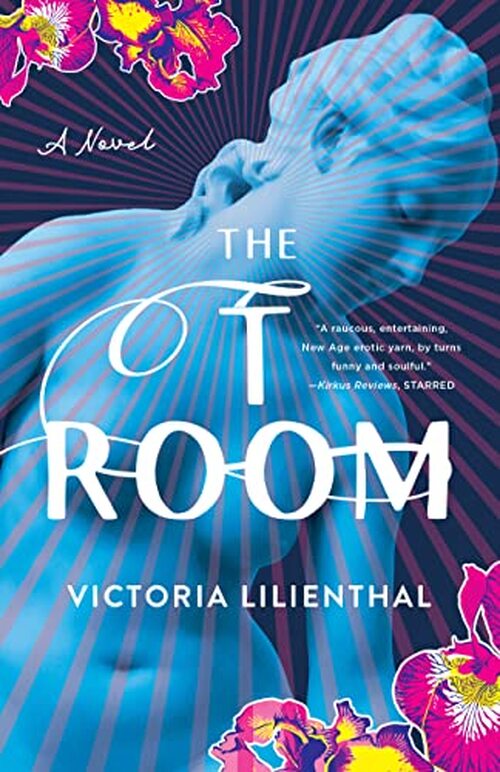 When her charismatic mentor, Ernesto, publicly chooses her as his professional partner, all indications are that Vera's bodywork career is about to ignite. There is just one glitch—no, make that two. Vera—single mother of savvy, smart teenage India and her scruffy mutt, Francisco—is having an affair with Ernesto. As for her new promotion . . . Ernesto took it from his wife, Jean, in order to give it to her. As Vera becomes increasingly embroiled in Ernesto and Jean's dark shenanigans, she quickly realizes that what seemed like an exciting opportunity is more like a deal with the Devil. Confronted with the consequences of her own yearning for male validation, it takes India, a glamorous and aristocratic client named Grace, and the mysterious goddess White Tara, Tibetan Goddess of compassion, to teach Vera the virtues of a sustainable path to self-authority.
A luscious, propulsive, humorous romp, The T Room is sure to prove irresistible to every yogi and yoga mom familiar with that Saturday-morning-bookstore trajectory that starts with Self-Help, diverts into Romance, and lands heartfirst in Spirituality.
Women's Fiction Contemporary [She Writes Press, On Sale: July 19, 2022, e-Book, ISBN: 9781647423834 / ]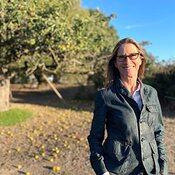 Since childhood, Victoria Lilienthal has been captivated by symbols, rituals and myths. She studied Intellectual History at University of Colorado at Boulder and is a certified sound healer, a practice that uses sound to relax the mind and body. It is with an appreciation for the silly, the sexy and the sacred that Victoria draws upon her studies, and her mentorship with cultural anthropologist Angeles Arrien as inspiration for her first novel, The T Room. She lives in Northern California along with her husband and their senior citizen dachshund, Luigi.
No comments posted.