1--What is the title of your latest release?
2--What's the "elevator pitch" for your new book?
Demonology Professor Sarah Prescott left the demon of her dreams at the altar after he went human for her. Now, they'll have to work together to solve her best friend's murder and stop a group of rouge demons from ending the world.
3-- Would you hang out with your heroine in real life? What's she like?
Sarah is a bit of a book worm with a crazy family life, so we'd have a few things in common. She's someone who is focused on learning the rules and following them. Early on in her life, she learned those rules won't always keep you safe. In response to that, she became a demonology professor, because demons always follow the rules. Her love of order and desire to keep things organized is something I can relate to. Along the same lines, researching the hierarchy of hell was one of the more interesting parts of writing this book. I'd love to have a demonology professor to explain all the different folklore and legends. But I'm not that organized so we might clash. Not to mention, I've never actually summoned a demon.
4-- Describe your hero. What makes him special?
Legion, who goes by Lee when he's not working, is a millennium old demon referenced in the Bible. If you met him on the street, you'd see that he's nearly seven foot tall with a huge chest, dark red skin, and pitch-black eyes, pretty intimidating! Deep down though, he's a casual guy who loves watching nature documentaries and wants kids someday. He's trying to reconcile wanting a house with a white picket fence and being one of the strongest fighters in hell. His life with Sarah was almost perfect, until he took the steps to make it perfect, and then it fell apart. He's still very hurt that she called off the wedding but that doesn't mean he'll let her go up against an army of demons without him.
5-- What was the hardest part of this book to write?
The dedication! I always make my dedications a bit of advice I want to pass along to my readers. I wanted this one to remind readers that you don't have to lose weight, grow out your hair, master the perfect make up, or drop your accent to make your life work. There's so much pressure on us all to fit into someone else's vision of what we should be. Lee gives up his entire existence as a demon in hopes of making his relationship fit, and it's a huge mistake. We're all crazy puzzle pieces, but there's a place out there where we fit so don't cut off your edges!
6-- Tell us about the villain in your story, what inspired them?
I went into this book trying to decide who the worst demon would be – tricksters? Tempters? Demons who made bargains they didn't keep? In the end, I realized, the worst thing you can ever take from someone is time. They can't get it back. There's a thread in the story of people realizing at the end of their life they spent time on the wrong things. They paid attention to work instead of the ones they loved or focused on quick fun instead of doing the work in their real relationship. That kind of regret is heart breaking for me. I was delighted to turn it into a scary demon Lee could fight with his giant sword.
7-- What's the heat level in your books? On page adult scenes or closed door?
DUMPING HER DEMON is my first low heat, closed door story. It was so much easier to write! Most of my books contain three to four high heat, on the page, adult scenes. A reviewer called one of my early books soft-core porn, but the adult scenes always have a purpose.
In my Elisabeth Hicks, Witch Detective, books, Elisabeth doesn't feel right with her body. She's a war veteran who was seriously injured and has gone through physical therapy. She's used to her body being a sort of pain or shame. The love scenes gave me a way to show her trusting her body again and taking joy from being touched. As the books progress, there are fewer adult scenes, because Elisabeth is more comfortable with her body. The scenes that are left are about expressing the emotions that the characters are feeling.
In DUMPING HER DEMON, Sarah and Lee were engaged. They have years of being together. But they've also hurt each other deeply. I didn't need to show their sex life on the page because, really, after four years they know what to expect. It was more important for them to talk about their feelings, explore new ways to connect, and work through things. There's a fun scene about half-way through the book where Sarah realizes Lee hasn't always been honest about what he wants, and she's been hiding some needs too. That comes out through dialog just before the bedroom door closes, and it's perfect.
8-- What do you promise readers?
My books will always have a happy ending. It might not be happily ever after, but you'll at least get to happy for now. I don't enjoy sad endings – the world is sad enough! Cliffhangers are another hard no for me. All of my stories come to a resolution. Maybe there are some threads still dangling, but the characters are in a good place, ready to move forward with their lives. My first four books were published by a small press, and despite having all those eyes on them, no one realized all of them ended with a party scene. I've done my best to break that habit, but a few parties still sneak in here and there. By the end of the book, I want my readers to be ready to celebrate with my characters.
9-- What inspired this book?
As a kid, I hated the ending of Beauty and the Beast. I refused to even watch the scene where the Beast turned from someone strong and unique into yet another blond himbo. I still haven't gotten over it! This is the story of what should have happened after that scene. If you fall in love with someone and they completely change, I don't know how you stay in love. That's going to be a battle and take a lot of work. In DUMPING HER DEMON, Sarah walks away instead. She sees Lee's changing as a rejection of who he is. He feels that same rejection when she cancels the wedding. The story is about demons who are trying to end the world, sure, but it's also about two people who care about each other learning to reconcile their hurts and break out of old habits.
10-- What can readers expect from you next?
I'm about to release on a slow burn romance between a dragon and a sorcerer set in New York City. My dragon is an expert in restoring museum pieces and she has an amazing group of girlfriends who all work with artifacts. Meanwhile, my sorcerer is a doctor who is at odds with his very traditional Chinese American family. Having those two slowly realize they actually did care for each other despite all the good reasons to walk away was so much fun. I challenged myself to write for 100 days in a row but kept writing for 135! My early books were very steamy, so keeping the "will they/won't they" tension going throughout the book was refreshing. In the end, the story got so long that I had to split it in half. The series is Dragons of New York. Book one, Searching, will be out this fall. Book two, Curating, will be out next Spring.
And while I thought Sarah and Lee were done, during the final edits for DUMPING HER DEMON ideas for their next adventure started popping up. I'm hoping that one doesn't take me 11 years to write like this one!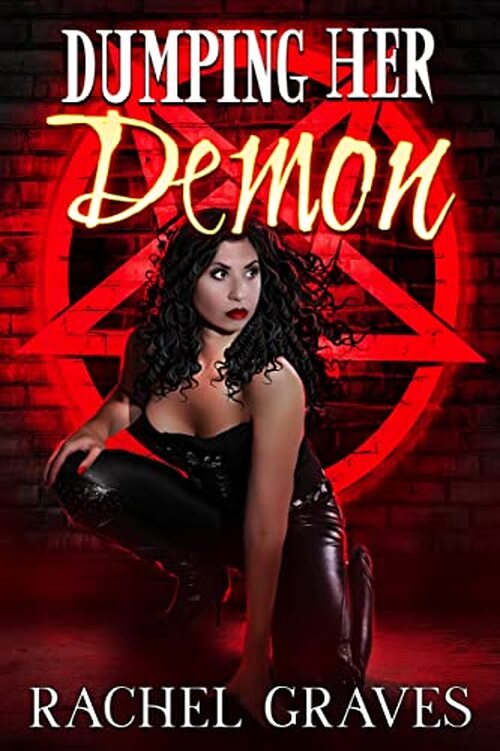 After the demon of her dreams turns human to marry her, Demonology professor Sarah Prescott can't go through with the wedding. She wants nothing to do with the boring, blond hunk who used to be Legion, Marquis of Hell. But when her best friend is murdered by a demon, Sarah has no choice but to ask her ex for help. She's shocked to find Legion is once again the red-skinned hell spawn she fell for, and stunned to learn her friend's murder is part of a demonic conspiracy to end the world. As she and Legion hunt the killer together, traveling to Hell and back, it's easy to remember why she loved him. Can she rekindle the best relationship of her life and save the world from destruction at the same time?
Warning: This romantic comedy about fighting demons includes several bad puns, vivid descriptions of demonic attack, demonic cannibalism, and explosions. While all bedroom scenes take place behind closed doors, there are adult situations and mild curse words.
Fantasy Urban [Self Published, On Sale: July 14, 2022, e-Book, / eISBN: 9781735025032]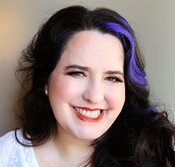 Rachel Graves writes a mix of paranormal romance, supernatural detective mysteries, and urban fantasy. Her stories feature strong heroines, their fears, the men they lust after, and maybe, eventually love. Her books contain a good dose of sex, the supernatural, and violence along with some witty, sassy prose. Her murder mysteries, which are set in a supernatural world of fairytale creatures and elemental magic, read like the True Blood urban fantasy series by Charlaine Harris.
No comments posted.