Instead of trying to find your perfect match in a dating app, we bring you the "Author-Reader Match" where we introduce you to authors you may fall in love with. It's our great pleasure to present M.J. Marstens!
Writes:
M.J. Marstens writes paranormal romance with snarky FMCs and dominant MCs all with a healthy dose of steam.
About:
If you like naughty romance books and getting caught in the rain, M.J. Marstens is waiting for you with an umbrella and your next read. From fantastical worlds to heart-pounding action, her books will take you on a roller-coaster ride of emotions.
What I'm looking for in my ideal reader match:
My ideal reader match for my latest book, MONSTERS UNDER MY BED, must love…
possessive, dominant monsters who are a little kinky in the bedroom
a damaged heroine finally finding her voice
monstrous men who must claim and mark their fated mate
creature features like fangs, long tongues, claws, and larger than average… muscles.
lots of steam, secrets, and suspense
multiple POV
What to expect if we're compatible:
If we're compatible, you're going to want to come in from the rain and curl up with more of my other books! I have something for every mood—light and funny to dark and spooky. Whatever you're craving, I have your next book fix.
For light and funny, try SHIFTERS ANONYMOUS or JUST A PHASE.
For more monstrous men, try CAPTURED BY THE MONSTERS or VIRGO RISING.
Bogeymen #2
What's scarier than being mated to three bogeymen?
Being stolen by their evil king.
Three monstrous men claimed me as their mate—stole my heart and high-jacked my destiny—but when I stopped fighting myself, I realized this is what I wanted.
Unfortunately, it took being kidnapped by the False King to comprehend just how much I truly do love my monsters, and I'll stop at nothing until I bear their marks once more.
Except, it's not just my three bogeymen who want to claim me.
There's another who swears I'm his mate but will my Trium let him join, or will I be forced to choose between the ones I love?
Romance Paranormal | Romance Erotica Sensual [Sun Pressed Books, On Sale: May 16, 2022, e-Book, ISBN: 9798827853824 / ]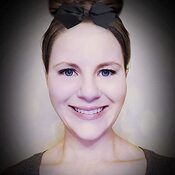 Bestselling author M.J. Marstens mixes romance, suspense, comedy, and sassy characters who can say whatever they are thinking because it is just a story. When she is not creating steamy scenes or laugh-out-loud fiascos, she is refereeing her three children that she homeschools. In her free time, she loves to eat, sleep, and pray that her children do not turn out like the characters she writes about in her books.
No comments posted.