1--What is the title of your latest release?
2--What's the "elevator pitch" for your new book?
Emma and Simon have an undeniable mutual attraction. One problem, though – they are sworn adversaries devoted to each other's ruin. A lightning strike thwarts their missions when each wakes up in the other's body. Reluctantly joining forces to undo the switch, they slowly fall for the real person beneath the facade. Uncertain of their ability to reverse the change, they can only hope to overcome misguided preconceptions of the opposite gender while walking a mile in each other's shoes – and perhaps aspire for a love they have never imagined.
3--How did you decide where your book was going to take place?
Many years ago, I fell in love with Regency era England and the romances set in that time and place. It didn't take me long to decide to write in that sub-genre – one featuring few male writers. Through stubborn diligence and plenty of good luck, I've been given the opportunity to contribute to that space. The story takes place in London, which was the center of the Regency era universe.
4--Would you hang out with your heroine in real life?
Absolutely yes. All my heroines are at least whispers of the women in my life – my wife, my aunt, my daughter, my sister. Though different from one another, they are all strong, intelligent, and determined. In other words, perfect role models for my heroines.
5--What are three words that describe your hero?
Confident, conflicted, protective
6--What's something you learned while writing this book?
I learned that Gunter's Tea Shop on Berkley Square was effectively the first drive in restaurant. Coaches would pull up across the street from the establishment next to a rail that surrounded the square, where staff would take orders for ices (an ice cream type of dessert) and return with the confections and spoons. The inside of the tea shop was one of the few places where unmarried couples could meet because it was such a respectable and public setting.
7--Do you edit as you draft or wait until you are totally done?
Before I write my first draft, I write the bones of every scene (a chapter or a point-of-view shift) in about six to ten sentences per scene. This approach allows me to get the sequence, plotting, research, and character arcs about right before I start writing in earnest, which in turn allows me to write the draft without major structural or plot point edits. After writing each scene, I reread it twice and edit as needed. In all, I end up reading the manuscript about six or seven times before publication.
8--What's your favorite foodie indulgence?
As a resident of Austin, Texas where you can find a taco truck on every corner, I am dedicated to trying as many taco variations as I can. So many tacos. So little time.
9--Describe your writing space/office!
As a part-time writer, I have no dedicated office space and write wherever I can. That includes but is not limited to my bed, my sofa, my car, Barnes and Noble, and a couple of local parks.
10--Who is an author you admire?
In the Regency romance space, I greatly admire Mary Balogh. She has remained relevant for decades and wrote my favorite Regency series, the Bedwyns. I like Adrian Tchaikovsky for science fiction and Bill Bryson for non-fiction.
11--Is there a book that changed your life?
Star Man's Son by Andre Norton was the first novel to blow my mind and help me understand what a story could be – and how it could stretch my brain. Sarah M. Eden's An Unlikely Match lit the flame for me in terms of Regency romance – and romance in general.
12--Tell us about when you got "the call." (when you found out your book was going to be published)
Shortly after my now-editor asked for a pitch of one of my manuscripts she'd seen as a contest judge, she emailed me (!) to say, "Entangled Publishing wants to acquire your manuscript." I emailed her back to make sure she had sent the note to the right person.
13--What's your favorite genre to read?
I rotate among romance (mostly historical), speculative fiction, historical fiction, and some non-fiction. If I had to choose one genre forever, I'd pick romance over speculative fiction. The latter sustains the mind but the former sustains the soul.
14--What's your favorite movie?
The Shawshank Redemption, the perfect bromance. Also, any time Return to Me is playing I will drop everything and watch it. Again.
15--What is your favorite season?
Summer. Most of my best memories happened during the summertime.
16--How do you like to celebrate your birthday?
I like to travel someplace with my wife and just get away from it all for a few days. And tacos.
17--What's a recent tv show/movie/book/podcast you highly recommend?
Aside from The Lord Pretender (cheeky, I know) I highly recommend The Last Kingdom which recently aired its final season. It was what Game of Thrones should have been but was based on the actual events that gave rise to modern Britain.
18--What's your favorite type of cuisine?
Have we not established that I love tacos? However, I can't consider them a standalone cuisine, in which case I prefer Italian food whenever I can get it.
19--What do you do when you have free time?
Because I have a demanding day job, much of my free time is devoted to writing and the business of writing. As a former carpenter, though, I find plenty of opportunity for construction projects. Recently, I helped my daughter remodel two bathrooms in her house, where I was able to teach her the fine art of plumbing a sink.
20--What can readers expect from you next?
I have grand plans for the rest of the Red Lion Ladies series, three stories for now. I also write historical westerns (a genre I do not read, but that is another story featuring the author Ann Aguirre) under my real name – David Nix. Between the two genres, I will publish two to three novels per year until somebody makes me stop.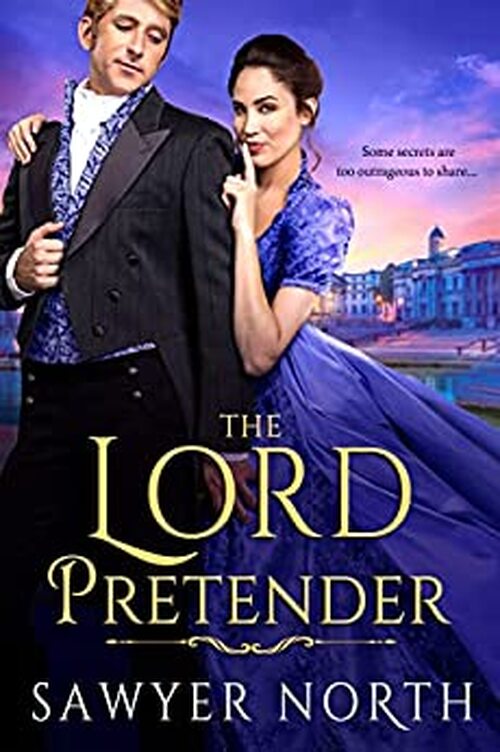 Step 1: Come up with the perfect plan
Emma Watts was almost the perfect lady. That is, until her father joined the notorious Prometheans' Club and gambled away all her prospects. Now, cast out of society, and with only her name intact, Emma will do what a young, intelligent lady can when she is thwarted by circumstance. Take revenge, of course. And the gentlemen's club, including its members, is first on the list…
Step 2: Find your target
Simon, the Earl of Blackburn, the most prominent member of the Prometheans, knows firsthand how dangerous a wily woman with an agenda can be; after all, his mother is the most devious of the species. But a string of chance encounters with a charming and breathtaking stranger leads him to reconsider.
Step 3: Then watch your plans go beautifully to pieces
Upon learning that a mystery woman is digging up dirt on his club brothers, Simon volunteers to uncover her identity and ruin her by any means necessary. But all it takes is a nasty thunderstorm to completely switch Emma's and Simon's lives. Their perspectives aren't the only things that change though, when they wake up in each other's bodies…
Romance Historical [Entangled: Scandalous, On Sale: June 20, 2022, e-Book, / eISBN: 9798836757922]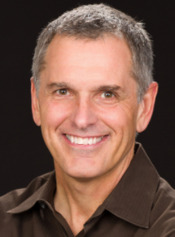 After self-publishing science fiction novels over a period of years, I made the truly odd move into historical romance. Although romance is a strong thread in nearly all my works, I came to straight-up, nothing-but-romance only after turning fifty. Since then, I am plagued by the question, "What took me so long?" My awakening began rather innocuously when I casually watched the 2015 version of Poldark. Before I knew, I was falling headlong into the abyss of historical romance and read fifteen such novels over a three-month span. However, no number could sufficiently scratch my itch for more, so I did what any writer would do and began constructing stories of my own. In April of 2019, I received my first contract with Entangled Publishing.
No comments posted.