1--What is the title of your latest release?
2--What's the "elevator pitch" for your new book?
When a dear friend is suspected of murdering an earl in 1923 London, intrepid debutante Kitty Worthington jumps in to investigate. Can she catch the killer before her friend dances one last jig at the end of a noose?
3--How did you decide where your book was going to take place?
I set my mysteries in early 1920s London because the British post-Great War era, with its myriad of challenges, intrigues me.
4--Would you hang out with your sleuth in real life?
Absolutely! Kitty Worthington has an irreverent sense of humor, and she constantly challenges societal mores.
5--What are three words that describe your sleuth?
She's smart, courageous, honorable, and kind.
6--What's something you learned while writing this book?
The historical aspects of family planning issues in 1920s England.
7--Do you edit as you draft or wait until you are totally done?
I divide my books into 4 parts. Each part is roughly 10 chapters. I write and edit each part before moving on to the next one.
8--What's your favorite foodie indulgence?
Popcorn with lots of butter.
9--Describe your writing space/office!
My writing program is Scrivener, and I write on an IMac24. Coffee cup by my side. Branch Executive ergonomic chair. An air cleaner that runs all the time. The white noise helps to block out noise.
10--Who is an author you admire?
Agatha Christie. She was a brilliant mystery author.
11--Is there a book that changed your life?
Dick and Jane Level 1 readers. At age 11, I arrived in the United States as a Cuban refugee. These books were my introduction to the English language. I will be forever grateful for them.
12--Tell us about when you got "the call." (when you found out your book was going to be published)
I'm self-published. I love controlling every aspect of publishing from writing to marketing to book production. It can be overwhelming at times, but so fulfilling.
13--What's your favorite genre to read?
Historical mysteries, of course.
14--What's your favorite movie?
The Birdcage. Guaranteed to make me laugh.
15--What is your favorite season?
Autumn. Love the crisp air, the smell of wood burning in fireplaces, the leaf colors.
16--How do you like to celebrate your birthday?
With my family. My birthday falls around Mother's Day, so we have a double celebration with all the mothers in the family.
17--What's a recent tv show/movie/book/podcast you highly recommend?
The Lost City with Sandra Bullock and Channing Tatum. So, so funny.
18--What's your favorite type of cuisine?
Italian, Chinese, Mexican, Cuban. I'm pretty much a foodie.
19--What do you do when you have free time?
In the evenings, I watch TV or read. Once a month, I get together with family to celebrate birthdays, holidays, graduations, just being alive. The food is always fantastic!
20--What can readers expect from you next?
MURDER AT THE TOWER OF LONDON. After a royal prince is assassinated at the Tower of London, Kitty Worthington is asked to investigate. The murder seems to be the work of a madman who soon makes her his next target. Can she catch the killer before she loses her head as well?
The Kitty Worthington Mysteries #3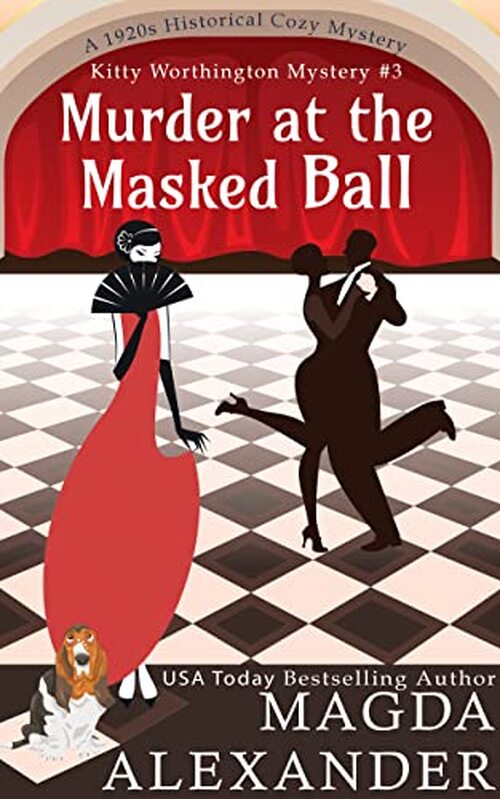 Amateur sleuth Kitty Worthington once more investigates when a noble lord plummets to his death, and a dear friend is suspected of murder. Can she catch the killer before her friend swings from the wrong end of a rope?
London. 1923. When an invitation arrives to the Duchess of Brightwell's Midsummer Masked Ball, Kitty Worthington does not even think of declining. Not with a mother on the hunt for a noble husband for her. But no sooner does she curtsy to her hostess at the ball than tragedy strikes. A very dead earl is found at the bottom of a staircase, and it's clearly the work of foul play.
Having proven himself a dab hand at dealing with the nobility, Scotland Yard Detective Inspector Robert Crawford is soon asked to investigate. In no time at all he hones in on Lord Newcastle, a friend of Kitty who'd earlier pummeled the earl for sorely abusing his wife.
Afraid her friend may wrongfully pay with his life, Kitty once more organizes her ace team, including her maid, two noble lords, a beloved sister, a lady, and Sir Winston, her still flatulent Bassett Hound. From the seediest parts of London to the fancy mansions of Mayfair, they fearlessly pursue the truth. For if they fail to find the killer, their dear friend may dance one last jig at the end of a rope.
Murder at the Masked Ball, the third book in The Kitty Worthington Mysteries, is another frolicking, historical cozy mystery filled with quirky suspects, a wicked villain, and an intrepid heroine sure to win your heart. For lovers of Agatha Christie and Downton Abbey alike.
Mystery Historical | Mystery Woman Sleuth [Hearts Afire Publishing, On Sale: June 9, 2022, e-Book, / eISBN: 9781943321179]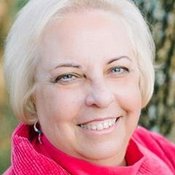 Magda Alexander loves piña coladas and walks in the rain. Okay, enough of that. Rewind.
Magda loves reading steamy romances which she's been doing since she was ten. Ummm, that's not quite true. Steamy romances did not exist when she was ten, and if they had, she's pretty sure her mother would not have allowed her to read them. She did read the hand-holding, longing-glances kind, along with her catechism, which got her into trouble more than once. Let's just say Mother Superior was not amused.
As soon as sexy romances came into existence, thank you Rosemary Rogers, she's been lapping them up. So when it came time to write one, guess what she wrote. A no-brainer, right?
Magda, a lifelong learner, graduated from the University of Maryland where she majored in Business Administration (because her family had to eat) and minored in English (because she needed to dream). She's lived in Maryland most of her life and now resides close to the Catoctin Mountains in a city whose history dates back to colonial times.
If you wish to find out more about Magda, please visit her website or her Facebook author page.
2 comments posted.