1 – What is the title of your latest release?
2 – What's the "elevator pitch" for your new book?
ASHTON HALL is about an American woman, Hannah Larson, who travels to an English manor house with her young son, Nicky, to care for an ill relative. When Nicky stumbles upon a dark secret from the past in an abandoned part of the house, Hannah begins a quest to solve a centuries-old mystery — just as she's trying to come to terms with a devastating discovery in her own life.
3 – How did you decide where your book was going to take place?
From the time I was young, I've adored all things British — literature, art, music, history, moves, TV shows. When I was in my early twenties, I was lucky enough to stay at a British stately home, Blickling Hall, in an apartment rented by a friend of a friend. While I was there, I had the idea for the novel that became ASHTON HALL, and I made preliminary notes. Years passed, and I pursued other projects. But when my husband was invited to be a Visiting Fellow at an institute in Cambridge, England, and I was able to go with him, my stay at Blickling came back into my mind.
4 – Would you hang out with your heroine in real life?
Absolutely! Hannah Larson is a mom, like me, and we share a passion for art history. By coincidence, we both grew up in Buffalo, New York! I'm certain we would have a lot to talk about. Furthermore, we both love chocolate cake, and Hannah and I would have fun dessert-hopping from one café or restaurant to the next, talking and laughing all the way.
5 – What are three words that describe your hero?
From the moment I began work on ASHTON HALL, I considered Hannah's son, Nicky, to be the true hero of the story. His curiosity sets the plot in motion. Three words to describe nine-year-old Nicky? Inquisitive. Charming. Brilliant.
6 – What's something you learned while writing this book?
As part of my research for the novel, I learned about the history of library registers — these are lists of who checked out books and when, going back hundreds of years. I never knew such historic registers existed and learning about them sparked my imagination. I began thinking about what you could conclude about a person's obsessions, hopes, dreams, loves, and challenges based on the books they checked out of the library.
7 – Do you edit as you draft or wait until you are totally done?
I edit each chapter as I go along, to get it into reasonable shape, and I also do a complete revision after I reach the end of a novel. I do five or six or seven complete revisions before I'm ready to give the manuscript to my editor — and at that point, the work of revision begins all over again!
8 – What's your favorite foodie indulgence?
When I'm swept up in my work, I could eat dark chocolate all day. If I plan the chocolate correctly — with chocolate-covered almonds, chocolate-covered raisins, and chocolate-covered crackers — I can create a well-balanced meal drawn from the various food groups. I'd have chocolate-covered ginger at the end to help with digestion.
9 – Describe your writing space/office!
When my son was young, I wrote at a desk in my bedroom. After he grew up and moved away, I began to use his old room as my office. He was hurt when I took down his posters of racing cars — "Mom, how could you???" he asked, upset. I still feel guilty about it, but I haven't put the racing-car posters up again. My desk faces the window, because when I'm trying to write, I spend a lot of time staring out the window.
10 – Who is an author you admire?
There are so many writers I admire; I could never give just one! Right now, I'm going to focus on writers who inspired me as I wrote ASHTON HALL: Charlotte Brontë, Jane Austen, George Eliot.
11 – Is there a book that changed your life?
So many novels have inspired me as a writer, and in that way, changed my life. If I were to pick one — well, I'd have to choose two: first, "Possession," by A. S. Byatt, for the way it shows scholars working to rediscover the past, and for Byatt's boldness in creating two fictional Victorian poets and writing their poetry. Second, "The Blind Assassin," by Margaret Atwood. Nowadays, "The Blind Assassin" isn't discussed as frequently as some of Atwood's other novels, but I think it's utterly brilliant in its complexity. It culminates in extraordinary revelations that, I realized only in retrospect, were hinted at in every chapter, only I wasn't able to recognize them.
12 – Tell us about when you got "the call." (when you found out your book was going to be published)
ASHTON HALL is my fourth published novel, but having previous books published is no guarantee that the next one will be published. The editor of my third novel had retired, and I felt as if I was starting out again from the beginning when I finished ASHTON HALL. I was extremely worried and anxious about finding a new editor. I remember I was walking to the gym on a cold, rainy afternoon when my agent called to say that some editors were interested enough in ASHTON HALL to want to talk to me about it. This made me think that maybe, possibly, the novel would in fact be published, and I went from anxiety to elation in an instant!
13 – What's your favorite genre to read?
I read all types of novels, every genre … well, not Westerns, or books that are extremely violent. At bedtime, I tend to read not-scary mysteries, because I find them soothing and filled with fascinating characters and situations. I certainly don't read thrillers at bedtime, because if I get scared, I can't fall asleep! When I read, I love to feel as if I'm inhabiting a novel, really living within it, and that the characters (the sympathetic ones, that is!) have become friends of mine.
14 – What's your favorite movie?
I know it was released decades ago, but Chinatown remains my favorite movie. I love the way it combines historical issues with fictional characters. It's a perfect historical novel, in movie form. I also love the way it addresses the history of water use in California. I thought about this portrayal as I recreated the electrification of America in my first novel, CITY OF LIGHT.
15 – What is your favorite season?
I enjoy every season except winter. I don't want to go outside in freezing rain, snow, ice, and fierce winds. But spring, summer, autumn … the changes in nature and in the light from day to day are wonderful to watch.
16 – How do you like to celebrate your birthday?
I prefer a birthday celebration that's low-key, just a simple, informal dinner with family and a few close friends, a meal that concludes with chocolate cake and coffee chocolate-chip ice cream.
17 – What's a recent tv show/movie/book/podcast you highly recommend?
Recently I watched the TV series "As We See It," on Amazon Prime. It's about three neurodiverse roommates, and about their families and caregiver. I thought the show was extraordinarily moving and provided remarkable insight into the lives and thoughts of these three distinctive individuals.
18 – What's your favorite type of cuisine?
Recently I've been enjoying Middle Eastern food, with its emphasis on spices and vegetables. One of my friends has some Middle Eastern family heritage, and she's introduced me to this marvelous cuisine.
19 – What do you do when you have free time?
I enjoy taking long walks, observing the people and places around me. On these walks, I like to take photos to post on Instagram. When I was younger, I often thought about becoming a professional photographer, but I decided on writing as a career instead. Instagram has been a great outlet for my passion for photography. Please check out my account!
20 – What can readers expect from you next?
All I'll say about my next novel is that it's historical and set primarily in the Greenwich Village neighborhood of New York City. I live in Greenwich Village, and I adore my neighborhood. I love imagining what its streets, houses, and residents must have been like in the past. I portrayed Greenwich Village during World War II in my second novel, A FIERCE RADIANCE.
Finally, I want to say a tremendous THANK YOU to all my readers. You are the ones who make the long process of writing fiction worthwhile, and I'm deeply grateful to you.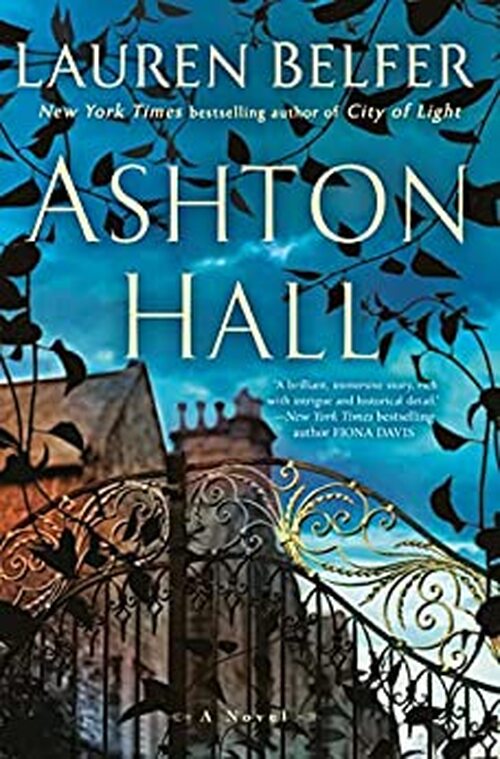 When a close relative falls ill, Hannah Larson and her young son, Nicky, join him for the summer at Ashton Hall, a historic manor house outside Cambridge, England. A frustrated academic whose ambitions have been subsumed by the challenges of raising her beloved child, Hannah longs to escape her life in New York City, where her marriage has been upended by a recently discovered and devastating betrayal.
Soon after their arrival, ever-curious Nicky finds the skeletal remains of a woman walled into a forgotten part of the manor, and Hannah is pulled into an all-consuming quest for answers, Nicky close by her side. Working from clues in centuries-old ledgers showing what the woman's household spent on everything from music to medicine; lists of books checked out of the library; and the troubling personal papers of the long-departed family, Hannah begins to recreate the Ashton Hall of the Elizabethan era in all its color and conflict. As the multilayered secrets of her own life begin to unravel, Hannah comes to realize that Ashton Hall's women before her had lives not so different from her own, and she confronts what mothers throughout history have had to do to secure their independence and protect their children.
Women's Fiction [Ballantine Books, On Sale: June 7, 2022, Hardcover / e-Book, ISBN: 9780593359495 / ]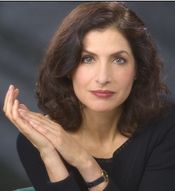 Lauren Belfer was born in Rochester, New York, and grew up in Buffalo, where she attended the Buffalo Seminary. At Swarthmore College, she majored in Medieval Studies. After graduating, she worked as a file clerk at an art gallery, a paralegal, an assistant photo editor at a newspaper, a fact checker at magazines, and as a researcher and associate producer on documentary films. She has an M.F.A. from Columbia University.
Her debut novel, City of Light, was a New York Times bestseller, as well as a number one Book Sense pick, a Barnes & Noble Discover Award nominee, a New York Times Notable Book, a Library Journal Best Book, and a Main Selection of the Book-of-the-Month Club. City of Light was a bestseller in Great Britain and has been translated into seven languages.
Belfer's fiction has also been published in the Michigan Quarterly Review, Shenandoah, and Henfield Prize Stories. Her nonfiction has appeared in the New York Times Book Review, the Washington Post Book World, the Christian Science Monitor, and elsewhere.
She lives in New York City.
No comments posted.