Excerpt from AMONG THE INNOCENT by Mary Alford, taken from Chapter Two
Something caught her attention above. Movement near the cracked window of her old room. Tattered gingham curtains waved. Just the wind? Leah shielded her eyes against the sun's glare. A figure. Barely visible past the curtains. Someone was in the house.
Without thinking of her own safety, Leah raced to the entrance. Ramming her shoulder against the warped door, she forced it open and charged inside. Ten years of dust covered everything, yet time had been encapsulated into this compact space. The sight of her mamm's knitting next to her favorite rocker sucked the breath from Leah's body.
Pushing aside those heartbreaking memories, Leah drew her weapon and eased toward the stairs while recollections of the many times she and Ruth had slid down the banister crowded in. She stuffed them down deep as she reached the landing. Braced for the confrontation to come.
The first door on the right belonged to her parents. As quietly as possible, she opened it and peeked inside, fighting the haunts waiting there.
The room was vacant of anything resembling human life.
Next, she checked her brother's room. Nothing.
One more room. With the weapon in her hand shaking, Leah stood before her old door. She drew in a breath and opened it. Breached the threshold. Barely cleared the entrance when something hard slammed against her head, dropping her to her knees. The world around her blurred. Someone grabbed her arms and hauled Leah up on the filthy bed that had once been hers.
A hand snaked around her neck. She stared up into the past. Same angry eyes. Same ski mask. Same killer.
"I told you, you would always belong to me. Now you realize I meant it." As he continued to choke the life from her, Leah thrust her weapon between them. Her attacker's eyes widened when he spotted it. He jumped from the bed. She managed to fire a shot at the fleeing figure. The bullet lodged into the doorframe, and a moment later, the killer disappeared from view.
Leah staggered to her feet. Putting one foot in front of the other, she gave pursuit. After ten years of waiting to be sure, she couldn't give up now.
As she reached the landing, Leah struggled to focus on the space below. Nothing moved. She leaned heavily against the banister as she descended the stairs. The front door stood open.
Before she had the chance to give chase, Dalton and Ethan rushed into the house.
Leah doubled over and blew out a relieved breath before lowering the gun. "Did you see him?" Her voice came out raspy.
"Who?" Dalton skimmed over her face, seeing the terror she couldn't hide.
"The killer. He was just here. He tried to strangle me." She massaged her tender throat. "Didn't you see him?"
"Stay with her," Dalton ordered Ethan, then bolted from the house.
With her heart pounding in her ears, Leah sank down to the bottom step and tried to capture the shreds of her composure.
"You all right, Leah?" Ethan asked with obvious concern.
She nodded because it hurt to speak.
Ethan combed a hand through his wavy black hair. A native of the Salish tribe, Ethan was in his early thirties, former military, and had twin daughters to raise alone after his wife passed away. "What brought you over here anyway?" He looked around at the simple reminders of the life she'd once lived.
She swallowed painfully. "I stepped away to clear my head. Then I noticed movement in a room upstairs."
Before she'd finished her recount, Dalton returned. "There's no sign of him."
Leah repeated what she'd said to Ethan. "He must have been waiting for me behind the door." She drew several needed breaths before continuing. "He struck me here." She pointed to her head. "Then threw me on the bed and started choking me." Her voice shook as she relayed the menacing words the killer had uttered. "I don't think he wanted to kill me."
"More likely he wanted you to know he was back and could get to you anytime he wanted." Dalton's jaw tightened. He shifted toward Ethan. "Get some crime scene techs over here now."
Ethan followed the command immediately while Leah tried to stop the trembles. She'd given so much already. Now another innocent life had to be sacrificed to satisfy a madman's lust for murder.
After several minutes passed, Dalton came from upstairs carrying something in an evidence bag. She hadn't even been aware of him leaving, yet the moment she got a good look at the bag, Leah knew the killer had left another note.
"We should wait outside until the techs can examine the house thoroughly." Why wouldn't he tell her what it said?
A pressing alarm closed in as she followed him outside. "Tell me what it says," she asked when he wasn't forthcoming.
Dalton's brows slanted together. "Are you sure you want to hear?"
Did she? What choice was there? "Yes, I want to know." She had to know.
Dalton put on new gloves and took the paper out of the evidence bag. He slowly unfolded the note and read it aloud
"I've waited ten years for you. You thought he'd protect you, but I proved he was no match for me."
The meaning behind those chilling words threatened to take her legs out from under her. "He's admitting to killing Ellis." She couldn't believe it. John, or whatever his real name was, had killed Ellis.
"It appears so," he said quietly. Dalton's gaze swept over her. "Are you okay? You're bleeding. We should have someone look at that." He pointed to her head.
She dismissed his request with a wave of her hand. "It's nothing. I'll be fine."
Dalton took a deep breath. "All right. It seems that for whatever reason, the killer is obsessed with you, which means you're in danger. From this minute on, you are going into protective custody. We can't afford to take any unnecessary risks."
--Copyright protected Baker Publishing Group.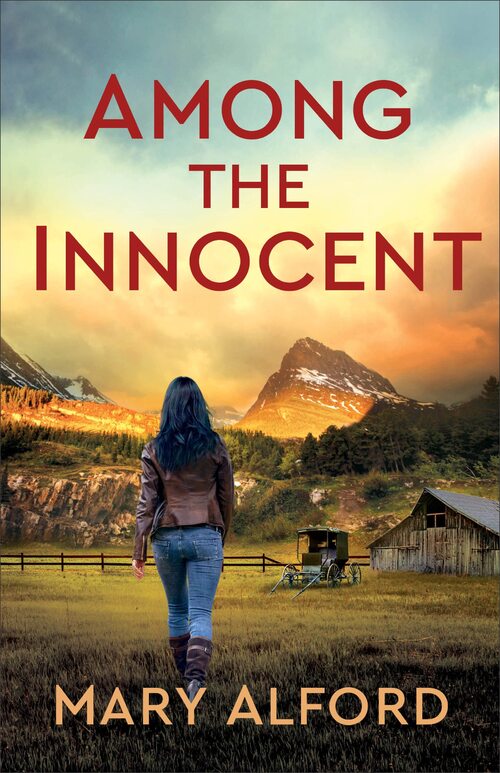 When Leah Miller's entire Amish family was murdered ten years ago, the person believed responsible took his own life. Since then, Leah left the Amish and joined the police force. Now, after another Amish woman is found murdered with the same MO, it becomes clear that the wrong man may have been blamed for her family's deaths.
As Leah and the new police chief, Dalton Cooper, work long hours struggling to fit the pieces together in order to catch the killer, they can't help but grow closer. When secrets from both of their pasts begin to surface, an unexpected connection between them is revealed. But this is only the beginning. Could it be that the former police chief framed an innocent man to keep the biggest secret of all buried? And what will it mean for Leah--and Dalton--when the full truth comes to light?
USA Today bestselling author Mary Alford keeps you guessing as two determined souls plumb the dark depths of the past in order to forge a brighter future--together.
Romance Contemporary | Amish [Revell, On Sale: June 7, 2022, Paperback / e-Book, ISBN: 9780800740269 / eISBN: 9781493436361]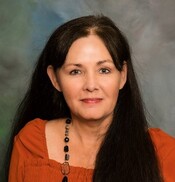 Mary Alford is a USA Today bestselling author who loves giving her readers the unexpected, combining unforgettable characters with unpredictable plots that result in stories the reader can't put down. Her titles have been finalists for several awards, including the Daphne Du Maurier, the Beverly, the Maggie, and the Selah. She and her husband live in the heart of Texas in the middle of 70 acres with two cats and one dog. Learn more at her website.
No comments posted.