Instead of trying to find your perfect match in a dating app, we bring you the "Author-Reader Match" where we introduce you to authors you may fall in love with. It's our great pleasure to present Kristan Higgins!
Writes:
Funny, heartfelt, women's fiction and romance with the occasional cathartic ugly-cry. Always ends books with the happiest, most fulfilled feeling you can imagine.
OUT OF THE CLEAR BLUE SKY: The night before her son graduates from high school, Lillie Silva finds out her husband has been cheating and plans to leave her for a much younger, much wealthier, and irritatingly gorgeous widow. Heartbroken? Well, sure. Furious? Absolutely. As she wreaks a little havoc on Brad's new life, Lillie starts learning that she's more than a mother, wife and nurse…she's also an impressive badass with more allies than she realized. Life isn't done surprising her with new forks in the road, from redefining her relationship with her glamorous older sister, to taking a new look at an old acquaintance. Can it be love? It sure can.
About:
Hi, I'm Kristan, and I love to laugh, play with dogs and babies, and eat dessert. I'm an avid reader, a fan of yoga that doesn't make me work too hard, napping, gardening, and wandering through our national parks. My talents include cleaning (hey, we all have our oddities), baby-whispering, baking, and mixing you a fabulous cocktail.
I've written more than 20 books that combine romance, heartbreak, embarrassing moments we can all relate to, and lots of laughs. I want to make you laugh, cry, laugh again and turn the final page feeling like you just ate the best meal of your life.
What I'm looking for in my ideal reader match:
Someone who loves to laugh
Enjoys family drama
Is intrigued by small town dynamics
Loves a good romance
Wants a beach read with a little something more
Dog lover a plus.
You want a mental vacation to beautiful Cape Cod, Massachusetts
You love a heroine who doesn't take life lying down
You like a tale of fun revenge
You know someone who's been cheated on
You are or have a mother (that's right! Everyone, in other words!)
You enjoy peeking at how the super-rich live, and also enjoy having them learn what money can't buy
You love to see an imperfect family with a lot of underlying love and obvious quirks
What to expect if we're compatible:
You'll feel like we've been friends for years.
Fun commentary on family, marriage, and kids
Lots of self-deprecating descriptions of embarrassing personal moments
Pictures of my pets and brilliant, dorktastic children
Lots of reader/author interaction and fun both online and in person.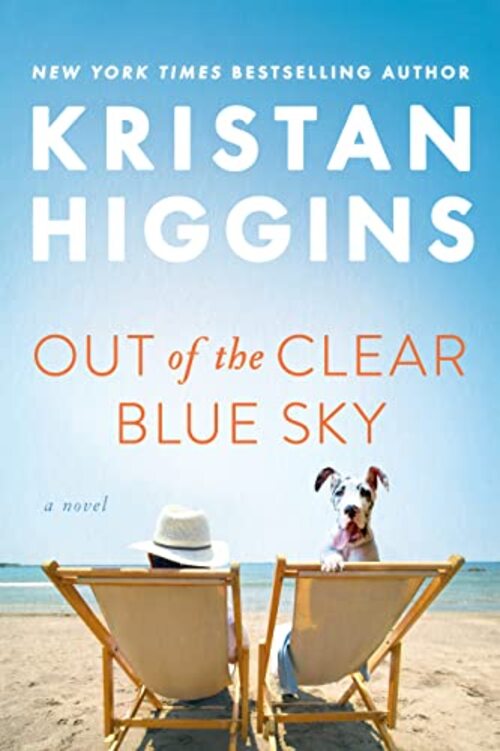 Lillie Silva knew life as an empty nester would be hard after her only child left for college, but when her husband abruptly dumps her for another woman just as her son leaves, her world comes crashing down. Besides the fact that this announcement is a complete surprise (to say the least), what shocks Lillie most is that she isn't . . . heartbroken. She's furious.
Lillie has loved her life on Cape Cod, but as a mother, wife, and nurse-midwife, she's used to caring for other people . . . not taking care of herself. Now, alone for the first time in her life, she finds herself going a little rogue. Is it over the top to crash her ex-husband's wedding dressed like the angel of death? Sure! Should she release a skunk into his perfect new home? Probably not! But it beats staying home and moping.
She finds an unexpected ally in her glamorous sister, with whom she's had a tense relationship all these years. And an unexpected babysitter in, of all people, Ben Hallowell, the driver in a car accident that nearly killed Lillie twenty years ago. And then there's Ophelia, her ex-husband's oddly lost niece, who could really use a friend.
It's the end of Lillie's life as she knew it. But sometimes the perfect next chapter surprises you . . . out of the clear blue sky.
Women's Fiction Family Life | Romance Contemporary [Berkley, On Sale: June 7, 2022, Trade Size / e-Book, ISBN: 9780593335338 / eISBN: 9780593335338]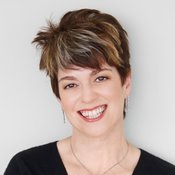 Kristan Higgins is the New York Times, USA TODAY, Wall Street Journal, and Publishers Weekly bestselling author of 20 novels, which have been translated into more than two dozen languages. Her books have received dozens of awards and accolades, including starred reviews from Kirkus, The New York Journal of Books, Publishers Weekly, Library Journal and Booklist. She is a five-time nominee for The Kirkus Prize for Best Work of Fiction, and her books regularly appear on the lists for best novels of the year of many prestigious journals and review sites. The proud descendant of a butcher and a laundress, Kristan lives in Connecticut with her heroic firefighter husband, two long-lashed children, a couple of frisky rescue dogs and an occasionally friendly cat.
3 comments posted.