Instead of trying to find your perfect match in a dating app, we bring you the "Author-Reader Match" where we introduce you to authors you may fall in love with. It's our great pleasure to present Elizabeth Camden!
Writes:
I write gilded age romance novels featuring smart characters and deeply romantic, emotionally turbulent love stories. I make my characters earn their happy ending, like in Written on the Wind where they must travel to the ends of the earth before accomplishing their goal. The novel features a Russian count whose long-distance friendship with an American heiress is the only lifeline he has left after the czar strips him of his lands, title, and fortune. He escapes into the Siberian wilderness with nothing but the clothes on his back and his determination to reach New York and Natalia …. where the real battle will begin.
About:
I was a college professor and research librarian before making the shift to becoming a full-time writer. My time period is gilded-age America, and the backdrop for each novel is a real-life historical advancement like water purification and how it allowed for the development of modern cities, or the development of steel and its role in building skyscrapers. The stakes are always huge, as the hero and heroine are usually on opposite sides during the rollout of these world-altering innovations. When I'm not writing, I like romance novels, Hitchcock movies, and long runs through the Florida countryside where I've lived with my husband for the past 20 years.
What I'm looking for in my ideal reader match:
Someone who loves keenly intelligent heroes and heroines whose involvement in a technological venture will launch their romance with a bang as they battle their way toward a happy ending.
A reader who appreciates clever dialog, chemistry that leaps off the page, and characters who will risk everything to build a better world . . . even if it comes at a cost of true love.
A reader who likes a peek into the origins of how medicine, engineering, and business transformed the world during the gilded age.
Someone who will enjoy the culture clash of watching a charming and moody Russian aristocrat falls in love with a prim American heiress while both work toward the completion of the legendary Trans-Siberian Railroad.
What to expect if we're compatible:
A few tears, lots of laughs, and a happily-ever-after that will come after triumphing over seemingly insurmountable odds.
Larger-than-life characters who still feel realistic as they experience the thrill of falling in love and sometimes get their hearts broken… but then figuring out how to mend their wounds, stand up, smile, and declare victory. I always deliver a happily-ever-after, even though its never easy (but isn't that true with real life, too?)
Bantery arguments over which is better: Brahms or Beethoven; Little Women or War and Peace; introverts or extroverts. In Written on the Wind, Natalia and Dimitri are complete opposites, but their joy of arguing about things like this make them seem destined for each other.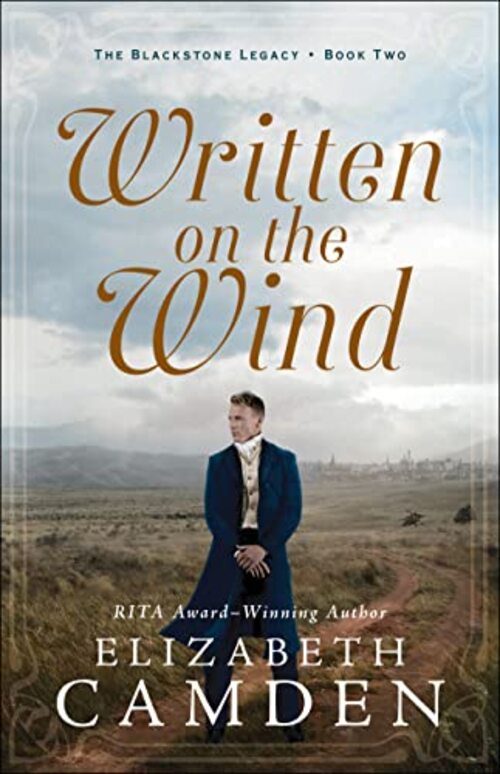 He carries a dangerous secret, but can he survive long enough to expose it?
Count Dimitri Sokolov has been charged with overseeing construction of the legendary Trans-Siberian Railway, but during this work, he witnesses an appalling crime, the truth of which threatens the Russian monarchy. In an effort to silence him, the czar has stripped Dimitri of his title, his lands, and his freedom . . . but Dimitri has one asset the czar knows nothing about: his deep and abiding friendship with Natalia Blackstone.
Natalia is the lead analyst for her father's New York banking empire and manages their investment in the Trans-Siberian Railway. Her bond with Dimitri has flourished despite the miles between them, but when Dimitri goes unexpectedly missing, she sets the wheels in motion to find him. Once they join forces, they embark on a dangerous quest in which one wrong move could destroy them both.
From the steppes of Russia to the corridors of power in Washington, Dimitri and Natalia will fight against all odds to save the railroad while exposing the truth. Can their newfound love survive the ordeal?
Inspirational Historical | Inspirational Romance [Bethany House Publishers, On Sale: May 3, 2022, Paperback / e-Book, ISBN: 9780764238444 / ]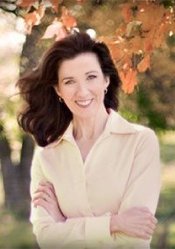 Elizabeth Camden is a research librarian at a small college in central Florida. Her novels have won the coveted RITA and Christy Awards. She has published several articles for academic publications and is the author of four nonfiction history books. Her ongoing fascination with history and love of literature have led her to write inspirational fiction.
Elizabeth lives with her husband near Orlando, Florida.
No comments posted.