Instead of trying to find your perfect match in a dating app, we bring you the "Author-Reader Match" where we introduce you to authors you may fall in love with. It's our great pleasure to present Avery Daniels!
Writes:
As Avery Daniels I write cozy mysteries. Previously I've published four books in the Resort to Murder series where a manager-in-training at a luxury resort is the amateur sleuth. I have written one thriller in the Elizabeth Grant series under the pen name C.G. Abbot. I wanted to write a fun paranormal mystery and I'm happy to share FIRST BITE, the debut novel of the Accidental Vampire PI series.
About:
FIRST BITE is the first in my new breezy paranormal cozy mystery series. Cozy mysteries contain no gore, on-page violence, or on-page sex. This makes them the comfort food of mysteries, great anytime. FIRST BITE is a light paranormal tale with humor, a touch of potential romance, and a murder to investigate.
What I'm looking for in my ideal reader match for FIRST BITE:
You like quirky positive-thinking vampires
A clean murder mystery to figure out
Some humor
A little romance with some complications
A talking cat
Plus Witches, Werewolves, Gorgons, Fae, Dragons and more
What to expect if we're compatible:
Intelligent heroines
Cozy mysteries to thrill and tantalize
A side of romance
Everything from luxury resorts to lake-side adventures
A few laughs throughout
Wanting to stay up to finish another chapter
Plenty of suspects and motives to scrutinize
Newletter subscribers get recipes, photos of my cats plus other extras!
What's a positive thought girl to do when she finds herself one of the undead? Recite plenty of affirmations and use those new toothy skills to assist her PI boss, of course.
In 24 hours, Misty Summers had the worst date of her life, was bit by a vampire, and her PI boss may close his business as he goes through a divorce. Looking on the sunny side, she decides to use her new vampire assets and become the investigator to keep her job and income. She doesn't know what her future holds, but it can't be any worse! When she starts following up on a missing woman's case, she finds herself in the middle of murder. Even with her positive thinking and affirmations, she is finding her new reality daunting. But she vows to take a bite out of crime in her small lake resort town.
If you like Duffy Brown, Nancy Warren, Nova Nelson, Dionne Lister, Trixie Silvertale, and Leighann Dobbs, then you'll love this series with a quirky intelligent sleuth, small town lake setting, and tantalizing mysteries. Misty Indigo Summers is a positive thinking kind of gal and a most unlikely vampire and PI. Buy these fun and clean cozy mysteries and start enjoying Misty's adventures today!
Mystery Paranormal | Mystery Private Eye [Blazing Sword Publishing, Ltd., On Sale: May 1, 2022, e-Book, / ]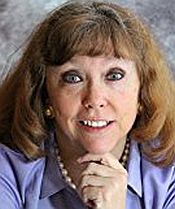 Avery Daniels was born and raised in Colorado, graduated from college with a degree in business administration and has worked in fortune 500 companies and Department of Defense her entire life. Her most eventful job was apartment management for 352 units. She still resides in Colorado with two brother black cats as her spirited companions. She volunteers for a cat shelter, enjoys scrapbooking and card making, photography, and painting in watercolor and acrylic. She inherited a love for reading from her mother and grandmother and grew up talking about books at the dinner table.
No comments posted.