Instead of trying to find your perfect match in a dating app, we bring you the "Author-Reader Match" where we introduce you to authors as a reader you may fall in love with. It's our great pleasure to present Cassandra Rose Clarke!
Writes:
Dark paranormal romance with an edgy twist like in SINGING WITH THE DEVIL. Think demons-turned-rock stars playing in smoky dive bars and demon-hunters-turned-accountants getting drawn back in for one last demon hunt. Think forbidden romance blooming in the sultry swamps of Louisiana, evil cult leaders threatening to tear our lovers apart, and enough dark magic to stop the apocalypse.
About:
I'm a life-long Texan currently living in Virginia, where I'm delighted to experience four distinct seasons for the first time (autumn really is as magical as everyone says). Non-writing interests include quilting and embroidery, watching more TV than I probably should, perfecting my lavender latte recipe, and attempting to land a flawless double pirouette as a second-chance adult ballet dancer. Somehow, I wound up with four cats.
What I'm looking for in my ideal reader match:
My ideal reader loves:
Brooding monster boys
Heroines learning to trust in their own abilities
Spooky vibes
Seriously bad villains
Lots of dark magic
And finally, good old-fashioned rock and roll!
What to expect if we're compatible:
Lots of books in lots of different genres
Complex female characters and the many ways they can fall in love
Strange new worlds
Plenty of surprises—not even I know what I'm going to come up with next!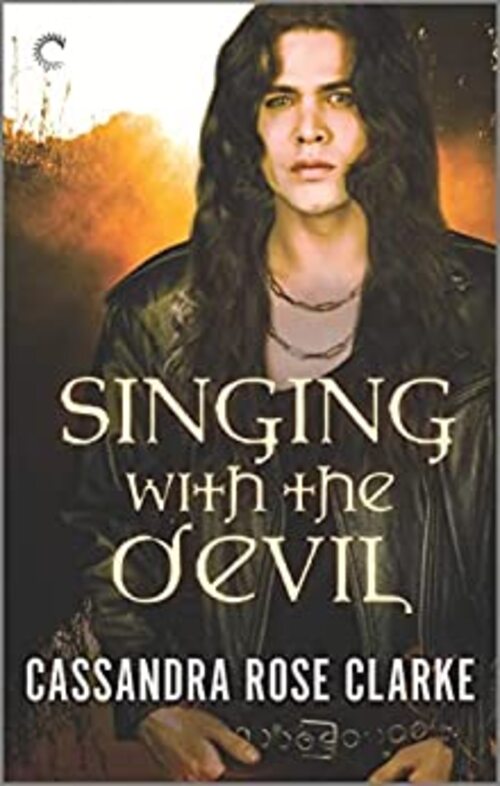 She'd risked her heart once hunting demons. Now she'll risk it again trying to save one.
When a demon tries to literally rip out your heart, it changes you. At least, it did for Helena Muir. Now estranged from her demon-hunting family, Helena spends her days working as a quiet accountant and her nights reveling in a secret love of hard-core metal music, her hunting days behind her. Or so she thought—until a surprise visit from her sister sucks her right back in.
With Helena's affinity for music and magic, she is perfectly suited to track their newest target: Aleksi Haakanen, tattooed demon and lead singer for Black Moon, known for infusing his dark music with even darker magic. But when the night goes horribly wrong, Helena finds herself the unwitting "guest" of Aleksi—and unaccountably drawn to the powerful and charismatic demon.
The deeper she falls into Aleski's world, the more she questions her mission. And whether proving herself to her family is worth bringing down the one man who can truly see into her heart.
Paranormal Romance | Fantasy [Carina Press, On Sale: May 3, 2022, e-Book, / eISBN: 9780369720696]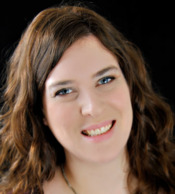 Cassandra Rose Clarke is the author of Our Lady of the Ice, Magic of Blood and Sea, Magic of Wind and Mist, Star's End, Halo: Battle Born, and Halo: Meridian Divide. She grew up in south Texas and currently lives in a suburb of Houston, where she writes and teaches composition at a local college. Cassandra's first adult novel, The Mad Scientist's Daughter, was a finalist for the 2013 Philip K. Dick Award, and her YA novel, The Assassin's Curse, was nominated for YALSA's 2014 Best Fiction for Young Adults. Her short fiction has appeared in Strange Horizons and Daily Science Fiction.
No comments posted.