1--What is the title of your latest release?
LADY, BEHAVE, Book 2 in the Naughty Ladies series
2--What's the "elevator pitch" for your new book?
A stunning Irish lady with a sharp tongue finds a beau who falls for her despite her shady Irish family!
3--How did you decide where your book was going to take place?
I decided to write a romantic comedy trilogy about sisters who had tiny flaws in their characters and who wished to reform…even if they couldn't.
4--Would you hang out with your heroine in real life?
YES! You would want to hang out with Adelaide Devereaux, too, because she sees people for who they really are…and tells others the truth about them. Always.
5--What are three words that describe your hero?
Needs to laugh!
6--What's something you learned while writing this book?
Some people have the innate ability to survive life in prison without much hardship.
7--Do you edit as you draft or wait until you are totally done?
I do a sift and winnow type of writing. I write one chapter or scene and the next day, I edit that, then go forward to #2. On third day I return to #2 and edit, then proceed to the next scene. And so on. I often sift and winnow 4-6 chapters when I am into one-third or one-half of the novel as I wish to see the fullness of aspects I might have missed or downplayed and need to adapt to the greater reality I now see.
8--What's your favorite foodie indulgence?
Snails in butter served with champagne!!!
9--Describe your writing space/office!
My office is a delightful space, 27 feet long by 15 feet wide on the second floor of our house. One wall is all windows. Another on the other end. I have most of my research books here and only two chairs for others to sit in. Even my husband rarely comes to visit, His office is downstairs and if he wants to talk during business hours, he calls me on the house phone. LOL! I work here every weekday and at dinner time, I close my doors and descend to throw around pots and pans and knives to cook dinner! (I also have a glass of wine while cooking!)
10--Who is an author you admire?
Over the four decades I have been in this business, I've met so very many who are accomplished, lovely people. Most authors I know are hard workers, dedicated to their art, researching, and writing and re-writing to create great readable fiction.
11--Is there a book that changed your life?
Napoleon Hill's DO WHAT YOU LOVE, THE MONEY WILL FOLLOW convinced me in the early 80s that writing was what I should be doing. And I did start then. First published in 1990 under my real name, Jo-Ann Power, I am happily still doing the work I adore. I now count 21 novels as JP and, at last count, more than 32 as Cerise DeLand.
12--Tell us about when you got "the call." (when you found out your book was going to be published)
A LONG TIME AGO! 1990 was a great year! I did get a phone call from my first editor at Kensington in New York! I did 9 novels with them, and it was a great experience.
13--What's your favorite genre to read?
Regency historical romance or mystery! But truthfully, I do read everything except sci fi and horror!
14--What's your favorite movie?
I have so many I love; it is tough to choose one! Gone with the Wind used to be my fav, and now it might be the series OUTLANDER!
15--What is your favorite season?
Autumn. I love the crisp nights and the warm days.
16--How do you like to celebrate your birthday?
Answer: A fine dinner that someone else cooks!!!
17--What's a recent tv show/movie/book/podcast you highly recommend?
Like so many, BRIDGERTON just makes me smile. CALL THE WIDWIFE, too. I recommend everyone read a nonfiction book, REST, by Alex Pang. Why read it? Because we are a crazy work-aholic society, and we need to stop to smell the roses and get more done!
18--What's your favorite type of cuisine?
I love it all. French, Mexican, good American hot dogs. Great Japanese food.
19--What do you do when you have free time?
Garden! Swim! Sit in the sun and listen to the bugs.
20--What can readers expect from you next?
Three more books this year debut with Dragonblade Publishing. LADY, NO MORE debuts in July to round out the trilogy of Naughty Ladies. Then we are into more comedy with my romcom series starring lords and ladies who fall for their servants in DELIGHTFUL DOINGS IN DUDLEY CRESCENT!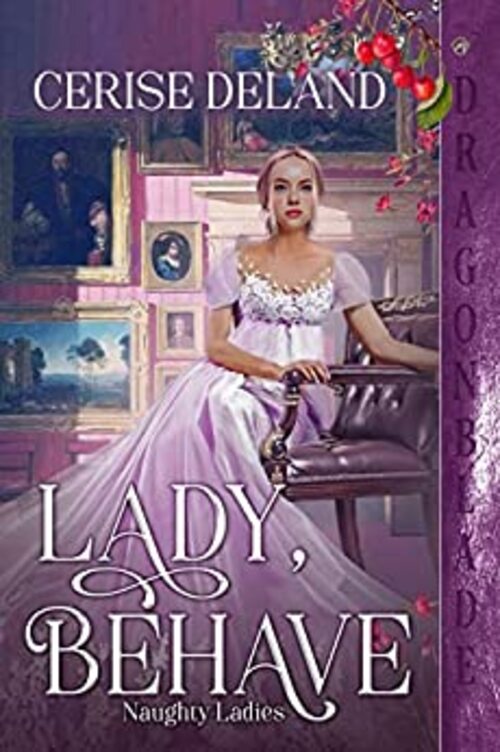 She was a Diamond with a few very tiny flaws—and the desire to be good.
He was a rogue with the sense to reform—and to help her to be bad.
Adelaide Devereaux flabbergasts most men she meets. She's a Diamond, petite, mild-mannered—the perfect picture of a demure lady. She has one ambition—to kiss every man she likes until she finds one whose lips make her hear church bells chime.
In Brighton, she meets confirmed bachelor Gyles, Marquess of Heath, who is felled by her charm. Though he vows to kiss her until she's felt the earth turn on its axis, he cannot claim her unless he fixes his parents' refusal to accept her. They're too high in the instep to accept a wayward Irish lass who's the granddaughter of a notorious rascal.
Pride might stall their romance, and lust might motivate a scoundrel to try to carry Addy away, but when love is the only passion that matters, do not all objections fall before its power?
Note: This series is part of Dragonblade's Flame line, so this is a sexy, steamy, and scorching-hot read with multiple sex scenes. Be advised.
Romance Historical [Dragonblade Publishing, Inc, On Sale: May 3, 2022, e-Book, / ]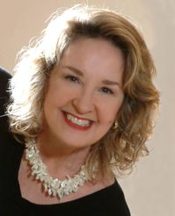 An award-winning author of more than two dozen romances and mysteries, Cerise DeLand creates heroes readers crave. Cerise has met many men in her worldwide travels and created the best of the best from all the wonderful places she's lived and visited. Today, she lives–and writes–in wild west Texas where a never-ending stream of cowboys, vaqueros, para-military types and diplomats stroll into town and fuel her imagination for red hot affairs.
No comments posted.