1--What is the title of your latest release?
2--What's the "elevator pitch" for your new book?
Famous Dog Musher, Ace Reynolds, is at low point in his life after a serious crash in the Iditarod ends his career and injures his lead dog, Luna. When his former girlfriend, Veterinarian, Maya Roberts, asks Ace for help in leading a dog rescue, he's forced to choose between his heart and his head.
3--How did you decide where your book was going to take place?
I write a series set in Owl Creek, Alaska, so it was really easy. The book centers around an Iditarod sled dog racer, so an Alaskan setting was imperative.
4--Would you hang out with your heroine in real life?
Absolutely. She's a vet who wants to start a dog rescue. There's nothing cooler than
someone who is compassionate and caring about animals and loves to be surrounded by them.
5--What are three words that describe your hero?
Strong, Loyal, Proud
6--What's something you learned while writing this book?
Answer: I did a lot of research about dog sled racing and the Iditarod. I admire these athletes and their dogs who go to amazing lengths to perform. It's truly a labor of love. I had no idea so many dogs raced on a team. A regular dog sled team in the Iditarod has a minimum of twelve dogs. That's a lot of dogs!
7--Do you edit as you draft or wait until you are totally done?
I wait till I'm finished. It's my least favorite part of the process. I'm definitely embracing it more because I know it ends up being a professional, polished work but I'd rather be writing.
8--What's your favorite foodie indulgence?
Pasta. Spaghetti Bolognese. I try not to always order this every time we dine out, but I truly love it. There's just something so satisfying about a well-prepared Bolognese. One of these days I would love to go to Italy and experience how they make it over there. I also really love chocolate!
9--Describe your writing space/office!
I write at a desk in our sitting room which is at the top level of our house. A few years ago, I bought an antique French desk which serves as my writing desk. There's a window by my desk so I get to always see outside. It's nice when snow is falling or the times I want to feel the sun glistening on my face. My dogs always find me up there and cuddle up on the sofa. There's also a tv in there for when I take breaks or want to catch up on the news.
10--Who is an author you admire?
Phyllis Whitney. She was the grand dame of romantic suspense. I grew up reading her books. In my early 20s I wrote her a fan letter gushing about how much I adored her. A year later she sent me a handwritten letter. She explained that my letter to her had gone to her publisher, so she had only just received it. Receiving that handwritten letter during a time when she was experiencing vision problems (and health issues) and was in her late eighties showed me her grace and generosity. Phyllis lived to the ripe old age of 104 and wrote over 70 books. What a legacy!
11--Is there a book that changed your life?
Rebecca by Daphne Du Maurier. This was my first introduction to this genre of gothic romance. I was so mesmerized by this story and the twists and turns along the way. I think my mind was completely blown. It was a wonderful introduction to suspense and the first-person narrative. Du Maurier created such a mysterious atmosphere and characters who had such deep layers so that every page offered us a new detail. I also love the original movie adaptation starring Joan Fontaine and Laurence Olivier.
12--Tell us about when you got "the call." (when you found out your book was going to be published)
It was back in 2012 and I was doing an online contest with Harlequin Love Inspired. I believe it was call Speed Date Pitch with Emily. We put out a blurb then waited to hear back if they wanted more from us. So there were several stages that I made it through until I was told that they wanted my phone number. So the next day Emily called and made the offer to buy my book which was called Reunited with the Sheriff. Emily Rodmell has been my editor ever since and I'm now working on book #17.
13--What's your favorite genre to read?
Thrillers. Since I write romance it's fun to read something completely different. My favorites this year are Greenwich Park, The Maid, The Paris Apartment, The Night She Disappeared and Rock, Paper, Scissors.
14--What's your favorite movie?
While You were Sleeping. It's so sweet and romantic. Sandra Bullock tugs on all of our emotions as Lucy. With the Christmas setting it has such a heartwarming vibe. The theme of finding a forever family is one that is universal.
15--What is your favorite season?
Fall. Nothing beats the crisp weather and the falling leaves. I live in Connecticut so there's nothing more gorgeous than fall foliage and the ever-changing color of our leaves. Oranges. Reds. Browns. We get some magnificent colors here in New England.
16--How do you like to celebrate your birthday?
I love a nice dinner with a fantastic meal and a great cocktail. That's the perfect birthday celebration for me. And being with family. A nice slice of cake would make it absolutely perfect.
17--What's a recent tv show/movie/book/podcast you highly recommend?
I loved watching Love is Blind on Netflix. It's high drama and at times cynical yet sappily romantic. My last great read was The Maid by Nita Prose. And I've been tuning in to Categorically romance podcast which is an amazing podcast hosted by two best friends who celebrate and feature category romance novels.
18--What's your favorite type of cuisine?
I love Mexican and Italian. I can't choose between the two. Both are delicious.
19--What do you do when you have free time?
I love to catch up on reading. I'm an avid reader. I also love spending time with my family and traveling. In the past few years, we've had vacations in Puerto Rico, London, Paris, Bahamas and California.
20--What can readers expect from you next?
More Alaska stories with Harlequin Love Inspired as well as more books in my
Mistletoe, Maine series with Grand Central Forever. Lots more romance coming.
Home to Owl Creek # 5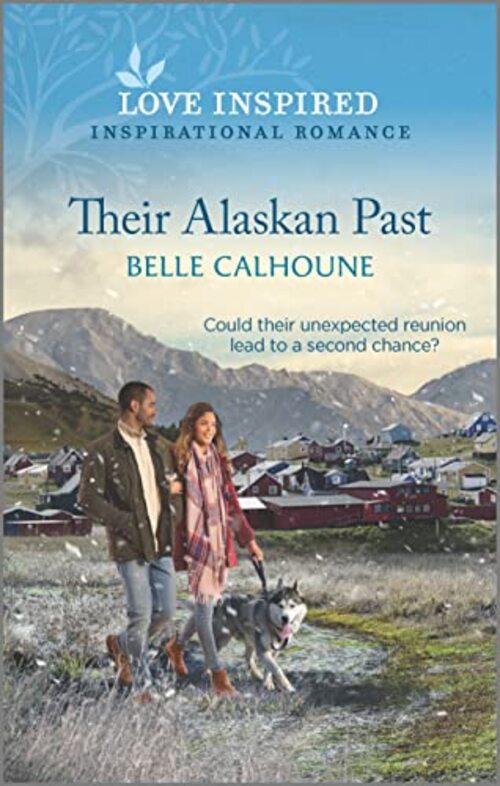 An Uplifting Inspirational Romance
Veterinarian Maya Roberts has complicated feelings about her ex—Iditarod racer Ace Reynolds—returning to Owl Creek, Alaska. But he's the perfect person to help with her dog rescue. Now they're working together, caught by their tangled past and still-unresolved feelings for each other. But a second chance with Ace isn't just about forgiveness. It means sharing the secret that's kept them apart…
Christian | Romance Contemporary [Love Inspired, On Sale: April 26, 2022, Mass Market Paperback / e-Book, ISBN: 9781335759245 / eISBN: 9780369715654]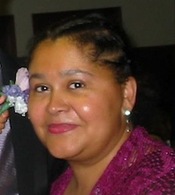 Belle Calhoune writes heartwarming, inspirational romance novels set in small, cozy towns. Married to her college sweetheart and living in southern Connecticut, she is the mother of two girls. Born and raised in Massachusetts, she is one of five children. Growing up across the street from a public library allowed her to become an avid reader who aspired to be a romance writer. When she isn't writing, she enjoys reading, spending time in Cape Cod, traveling, and enjoying time with friends and family.
Belle hopes her books will provide readers with inspiration, entertainment and an escape from day to day life.
No comments posted.