Fact meets fiction in The MAD GIRLS OF NEW YORK, my novel inspired by the true story of Nellie Bly, the famous stunt girl reporter of the Gilded Age. As a young woman in 1887, she took off for New York City to make it as a journalist. The only assignment she could get was quite the stunt: feign insanity, get herself committed to an insane asylum and write about it. That was just the beginning of her legendary career. Nellie Bly is such a fascinating, daredevil, rebellious person—and character—it's a challenge to limit to ten fun facts about her. It's certainly a delight to write a novel about her.
Nellie Bly is real person—but Nellie Bly wasn't her real name. She was born Elizabeth Cochran (she later added an "e" at the end to be fancy) but her mother called her Pink, after all the frilly pink clothes she dressed her in. She adopted the pseudonym Nellie Bly when she started publishing for the local newspaper, The Pittsburgh Dispatch. The name came from a popular tune at the time. My favorite detail: a typesetter's typo changed the spelling from Nelly to Nellie. Include the picture of Nellie
The Mad Girls of New York is based on a true story. It seems like it's made up: ambitious young woman leaves her hometown to make it as a journalist in a big city and the only assignment she can get is to feign insanity and get herself committed to the notorious Blackwell's Island insane asylum for women. "I said I could, and I would. And I did," Nellie writes. Her two-part story was a revelation, sparked outrage and led to reform. It's all true!
Nellie was the first "Stunt Girl" Journalist (but she wasn't the only one). With her madhouse exposé, Nellie pioneered the practice of going undercover to report a story and it immediately caused a sensation. Soon Nellie was incredibly busy with more stunts—going undercover as factory girl, trying to buy a baby, exposing an Albany lobbyist. She wasn't the only one; other newspaper added "stunt girls" to their staffs. Together they opened up the newsroom for women...and pioneered investigative journalism. Include graphic "the original stunt girl reporter."
Her editor was afraid her smile would give her away. "But I am afraid of that chronic smile of yours," he said. Nellie replies "I will smile no more."
In The Mad Girls of New York, Nellie flirts with the hot bachelor mayor named Hugh Grant. There was in fact a hot bachelor mayor named Hugh Grant. In real life, they met when Nellie interviewed him for a story on whether women should propose or not. There is no world in which I write a novel that does not include all this.
The character of Prayer Girl is based on one line in Nellie's original story. "Nearly all night long I listened to a woman cry about the cold and beg for God to let her die." I decided to take that and run with it, imagining a young, snarky girl who used dark humor as a coping mechanism. You can go visit the Blackwell's Island Insane asylum today! It's now a luxury apartment building on Roosevelt Island (the island has been renamed). Check out my Instagram to see my pictures from the infamous Octagon Tower.
Nellie Bly famously went around the world—solo! In 1889 she embarked on her most epic stunt yet: journeying around the world in a race to beat the fictional record set in the novel Around the World in 80 Days. Her (male) co-workers thought she couldn't do it because women required too much luggage to travel. Nellie took one bag and made it in 72 days, to great fanfare and celebration. Include graphic "around the world."
She also returned with a pet monkey. As one does.
Nellie Bly was the most famous journalist in America. Nellie didn't just do stunts, she was also a gifted interviewer who did stories with the most famous women the day (Susan B. Anthony, Emma Goldman, all the first ladies). Later, she reported from the front lines of World War One and wrote a weekly column that matched orphans with forever homes. Through it all, her name appeared in the headline when most stories didn't even include bylines. A story by Nellie Bly promised to be sensational! Include graphic "most famous reporter in America."
A Nellie Bly Novel #1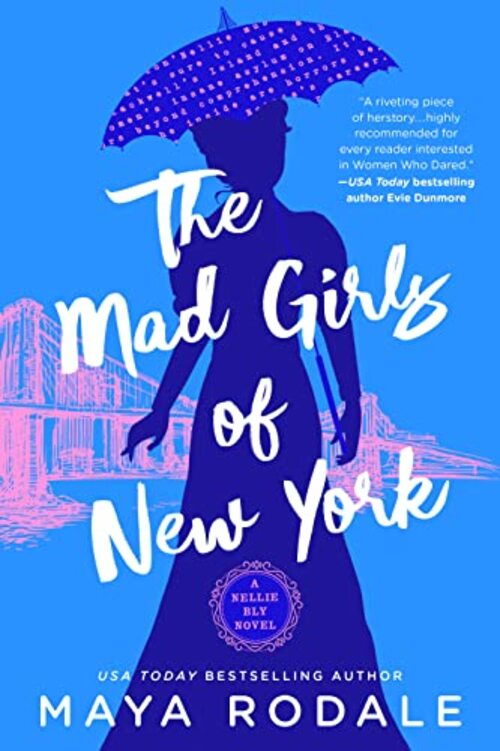 An exciting novel based on the fearless reporter Nellie Bly, who would stop at nothing to expose injustices against women in early 19th century New York, even at the risk of her own life and freedom.
In 1887 New York City, Nellie Bly has ambitions beyond writing for the ladies pages, but all the editors on Newspaper Row think women are too emotional, respectable and delicate to do the job. But then the New York World challenges her to an assignment she'd be mad to accept and mad to refuse: go undercover as a patient at Blackwell's Island Insane Asylum for Women.
For months, rumors have been swirling about deplorable conditions at Blackwell's, but no reporter can get in—that is, until Nellie feigns insanity, gets committed and attempts to survive ten days in the madhouse. Inside, she discovers horrors beyond comprehension. It's an investigation that could make her career—if she can get out to tell it before two rival reporters scoop her story.
From USA Today bestselling author Maya Rodale comes a rollicking historical adventure series about the outrageous intrigues and bold flirtations of the most famous female reporter—and a groundbreaking rebel—of New York City's Gilded Age.
Suspense Historical [Berkley, On Sale: April 26, 2022, Trade Size / e-Book, ISBN: 9780593436752 / eISBN: 9780593436769]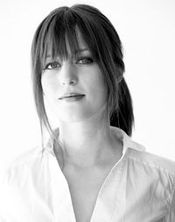 Maya Rodale began reading romance novels in college at her mother's insistence. She is now the author of numerous "dazzlingly sexy and witty" historical romance novels. A champion of the romance genre and it's readers, she is also the author of the non–fiction book Dangerous Books For Girls: The Bad Reputation Of Romance Novels, Explained and a co–founder of Lady Jane's Salon, a national reading series devoted to romantic fiction. Maya lives in New York City with her darling dog and a rogue of her own.
No comments posted.