Instead of trying to find your perfect match in a dating app, we bring you the "Author-Reader Match" where we introduce you to authors you may fall in love with. It's our great pleasure to present Jackie Ashenden!
Writes:
Jackie writes steamy, emotional small-town romance set in New Zealand, with hot heroes trying to get the world to their liking, only have it blown apart by feisty heroines who won't let them get away with a single thing.
About:
Jackie loves drinking coffee and baking the odd batch of cinnamon rolls, as well as buying yarn, keeping yarn, playing with yarn, and knitting with yarn. When she's not admiring her yarn stash, she is planning her next book, that will no doubt feature an incredibly hot alpha hero brought completely to his knees by the sassy heroine. You can find Jackie on her website or follow her on Instagram.
What I'm looking for in my ideal reader match:
Must love:
An isolated mountain town with no internet, no cafes, one pub, a general store, and an outdoor adventure company owned by three suspiciously hot guys.
Enemies-to-lovers romance featuring a take-charge, no-nonsense NZ hero and a take-no-prisoners Texan heroine who has no time for his nonsense.
The hero is also a hot single dad (sigh) to one quirky teenage girl.
Chemistry for daaaaays.
A mystery dog….
What to expect if we're compatible:
You might want to go back and read my Deep River books, set in Alaska, which have the same tone, and if you're after something more angsty, I have a big backlist of extremely hot and emotionally intense romances for you to sink your teeth into.
Small Town Dreams #1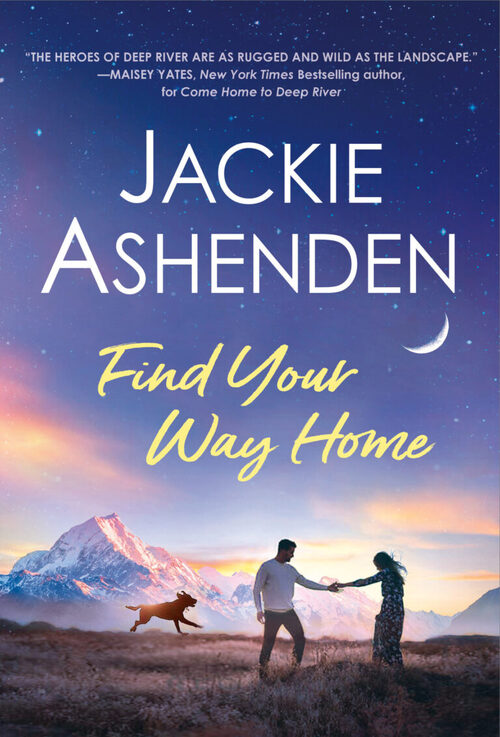 "The heroes are as rugged and wild as the landscape."—MAISEY YATES, New York Times bestselling author, for Come Home to Deep River
Small town romance heads to the mountains of New Zealand in the first installment of a brand-new contemporary series by Jackie Ashenden.
He's hell-bent on telling her what to do.
She's determined to make it on her own.
They're both going to learn a thing or two about first impressions.
Brightwater Valley, New Zealand, is beautiful, rugged, and home to those who love adventure. But it's also isolated and on the verge of becoming a ghost town.
When the town puts out a call to its sister city of Deep River, Alaska, hoping to entice people to build homes and businesses in Brightwater, ex paratrooper Chase Kelly is all for it. He sees the benefits of building the economy, but only if those who come to Brightwater are ready for its challenges. Former oil executive Isabella Montgomery and her plan to open an art gallery don't seem up to the test. Now Chase is determined to help her learn the ways of his formidable hometown.
Romance Contemporary [Sourcebooks Casablanca, On Sale: April 26, 2022, Mass Market Paperback / e-Book, ISBN: 9781728247311 / eISBN: 9781728247328]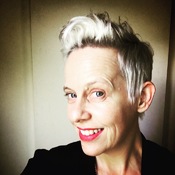 Jackie has been writing fiction since she was eleven years old. She used to balance her writing with the more serious job of librarianship until a chance meeting with another romance writer prompted her to devote herself to the true love of her heart – writing romance. She particularly likes to write dark, emotional stories with alpha heroes and kick-ass heroines. She lives in Auckland, New Zealand.
No comments posted.