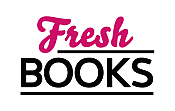 Best reads for September
Jackie Ashenden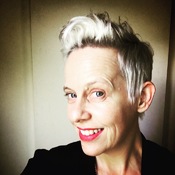 Blogging at Fresh Fiction
Jackie Ashenden | Exclusive Excerpt: THAT DEEP RIVER FEELING
July 30, 2021
Zeke Montgomery knew Morgan West was going to be trouble the minute he laid eyes on her. She stood at the foot Read More...
Jackie Ashenden | Title Challenge: DEEP RIVER PROMISE
March 30, 2021
D Donuts! The best kind, from April's diner E Extremely scenic E Excessive amounts of Read More...
Jackie Ashenden | Author-Reader Match: COME HOME TO DEEP RIVER
July 28, 2020
Instead of trying to find your perfect match in a dating app, we bring you the "Author-ReaderMatch" where we Read More...
Jackie has been writing fiction since she was eleven years old. She used to balance her writing with the more serious job of librarianship until a chance meeting with another romance writer prompted her to devote herself to the true love of her heart – writing romance. She particularly likes to write dark, emotional stories with alpha heroes and kick-ass heroines. She lives in Auckland, New Zealand.
Log In to see more information about Jackie Ashenden
Log in or register now!
Series
Motor City Royals | Nine Circles | Deacons of Bourbon Street | Billionaire Fairy Tales | Tate Brothers | 11th Hour | Knights of Ruin | The Billionaires Club
Books:
The Wedding Night They Never Had, September 2021
Paperback / e-Book
That Deep River Feeling, August 2021
Alaska Homecoming Series #3
Mass Market Paperback / e-Book
The Innocent Carrying His Legacy, July 2021
Paperback / e-Book
With the Lights On, May 2021
Playing for Pleasure #2
e-Book
Deep River Promise, April 2021
Mass Market Paperback / e-Book
A Good Old-Fashioned Cowboy, February 2021
Jasper Creek Collection
Mass Market Paperback / e-Book
The Most Powerful of Kings, September 2020
The Royal House of Axios #2
e-Book
Come Home to Deep River, August 2020
Alaska Homecoming #1
Mass Market Paperback / e-Book
The Debt, September 2019
The Billionaires Club
e-Book
King's Ransom, April 2019
Kings of Sydney #3
e-Book
Hard Night, December 2018
11th Hour #3
Trade Size / e-Book
Destroyed, July 2018
e-Book
Total Control, July 2018
11th Hour #2
Paperback / e-Book
The Undercover Billionaire, April 2018
Tate Brothers #3
Mass Market Paperback / e-Book
Ruined, March 2018
Knights of Ruin #1
e-Book
Raw Power, March 2018
11th Hour #1
Paperback / e-Book
The Big, Bad Billionaire, December 2017
Billionaire Fairy Tales #4
e-Book
The Wicked Billionaire, October 2017
Tate Brothers #2
Mass Market Paperback / e-Book
The Billionaire's Intern, August 2017
Billionaire Fairy Tales #3
e-Book
The Dangerous Billionaire, May 2017
Tate Brothers #1
Mass Market Paperback / e-Book
Sin For Me, April 2017
Motor City Royals #3
Trade Size / e-Book
The Billionaire Beast, March 2017
Billionaire Fairytales #2
e-Book
The Billionaire's Virgin, January 2017
Billionaire Fairy Tales #1
e-Book
Wrong for Me, December 2016
Motor City Royals
Trade Size / e-Book
In Bed with the Billionaire, November 2016
Nine Circles
Paperback / e-Book
Dirty For Me, August 2016
Motor City Royals
Trade Size / e-Book
Kidnapped by the Billionaire, March 2016
Nine Circles #4
Paperback / e-Book
Hold Me Down, December 2015
Decons of Bourbon Street #3
e-Book
You Are Mine, October 2015
Nine Circles #3
Paperback / e-Book
Make You Mine, May 2015
Nine Circles #2
Paperback / e-Book
Living in Secret, March 2015
e-Book
Mine To Take, December 2014
Nine Circles #1
Mass Market Paperback / e-Book
Living in Sin, November 2014
e-Book
Living in Shadow, August 2014
e-Book
The Billion Dollar Bachelor, February 2014
Paperback / e-Book
Having Her, February 2014
Lies We Tell #2
e-Book
Talking Dirty with the Boss, December 2013
A Talking Dirty novel
e-Book
Taking Him, November 2013
Lies We Tell #1
e-Book
Talking Dirty With the Player, August 2013
A Talking Dirty Novel
Hardcover / e-Book
Black Knight, White Queen, July 2013
Paperback / e-Book
Talking Dirty with the CEO, May 2013
Hardcover / e-Book
Falling For Finn, March 2013
e-Book