While reading the description of your book ONE OF US IS DEAD, I was reminded of my favorite Real Housewives. What was your inspiration for this thriller?
I actually came up with the idea for ONE OF US IS DEAD when I was sitting in a salon chair. My hairstylist had mentioned something personal I had previously told her (I don't even remember what it was), and I was like, "Wait, I told you that? I can't believe I told you that." She replied, "Yes, you wouldn't believe the things people say while sitting in this chair." That was a lightbulb moment for me, and I immediately felt a salon was the perfect setting for a thriller. By the time I got home, I had half the book plotted out in my head. As I drafted the novel, I was definitely inspired by the Real Housewives as well as the book BIG LITTLE LIES.
Is this story divided up and alternating between the perspectives of several different characters?
Yes, there are five points of view which was quite the undertaking to ensure they were unique voices and readers wouldn't be confused by the multiple perspectives. Thankfully, early reviews gush about the multiple points of view and really compliment the attention to detail that went into the novel and each character viewpoint. The book also switches between past and present for one character. Jenny, the salon owner in present day is being interviewed by a detective about the murder. The past are the days and weeks leading up to the murder told by all five women.
Is there meant to be any "hero" in this tale? Or is it just a down and dirty deadly free-for-all?
I think that's up for debate, and each reader will feel differently as to whether there is a true hero or heroes in this book. I will say there is definitely a villain though.
Is there any dark humor thrown into the thrilling bits?
Yes, I tend to always include humor in all my books as that's a big part of my personality, and I believe even in the darkest moments, we can find humor.
In your psychological thriller, you again focus on the dark twists and turns a relationship can take. Something that is supposed to bring joy to your life, instead turning out to be the stuff of nightmares. What is it about intimate relationships that inspire you as a writer?
I saw a quote the other day that was something along the lines of you only know what someone is willing to share with you, so you might never really know a person. We like to think that we know everything about a family member or a partner or a best friend, but do we? Probably not. Exploring intimate relationships with the backdrop of a thriller is so fascinating to me. I like to get into multiple character's heads, and they each bring a different perspective, a different voice, a different way of looking at life. For example, if I asked several people to describe an apple, they all would describe it differently, and it's just an apple. That alone is inspiring.
Unlike these other two books, your novel THE GIRL I WAS is described as a romantic comedy. What are the differences with writing a thriller versus writing a romantic comedy?
Thrillers really hinge on "the twist" or reveals or keeping the reader guessing, so I think it requires a lot more finessing to ensure there's suspense throughout. In my experience, there's also a lot more research involved with thrillers. I have to look up things about police investigations, autopsies, how long a body takes to decay, etc.… For THE GIRL I WAS, I just had to research everything 2002 since that's when the majority of the novel takes place. I also think it's really important in the rom-com genre that your protagonist is likeable and relatable, whereas in a thriller, they don't necessarily have to be.
A few other authors I've interviewed have told me that the kind of books they enjoy reading are not the same thing they enjoy writing. What do you like to read? Favorite books? Favorite authors?
I actually really enjoy reading thrillers. So, I write what I like to read, which is fast-paced, twisty novels with short chapters. I also enjoy reading rom-coms, and I tend to read them sporadically to break up a string of much darker novels. I enjoy non-fiction as well. Some of my favorite books are Pretty Girls by Karin Slaughter, You by Caroline Kepnes, The Kind Worth Killing by Peter Swanson, and The Last Mrs. Parrish by Liv Constantine. I also love anything by Sophie Kinsella.
What are you currently working on?
I recently turned in my next thriller to my publisher titled YOU SHOULDN'T HAVE COME HERE, which centers around an Airbnb and a fast romance that'll surely have an outcome worse than heartbreak. It's a cautionary tale of what can go wrong when you open up your heart and your home to a total stranger. It'll publish in spring/summer of 2023, so I will be starting on edits for that soon. I'm also prepping for the release of ONE OF US IS DEAD and my upcoming book tour. On top of all of that, I'm preparing to begin drafting my fourth thriller.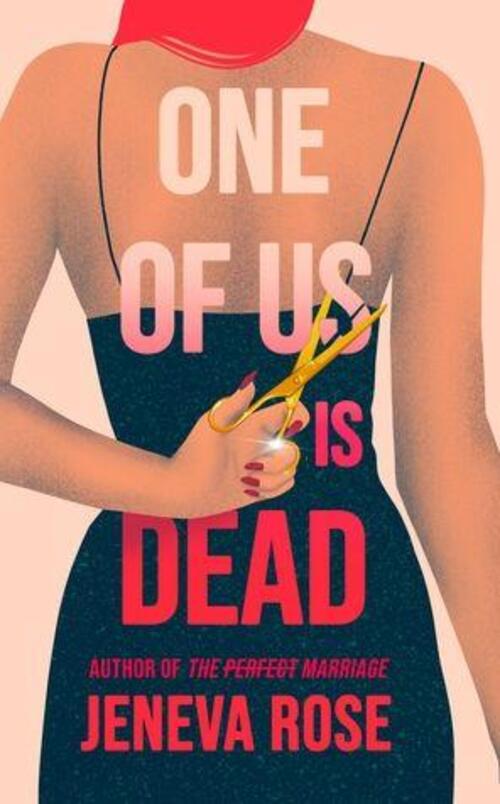 Meet the women of Buckhead—a place of expensive cars, huge houses, and competitive friendships.
Shannon was once the queen bee of Buckhead. But she's been unceremoniously dumped by Bryce, her politician husband. When Bryce replaces her with a much younger woman, Shannon sets out to take revenge …
Crystal has stepped into Shannon's old shoes. A young, innocent Texan girl, she simply has no idea what she's up against …
Olivia has waited years to take Shannon's crown as the unofficial queen of Buckhead. Finally, her moment has come. But to take her rightful place, she will need to use every backstabbing, manipulative, underhand trick in the book …
Jenny owns Glow, the most exclusive salon in town. Jenny knows all her clients' secrets and darkest desires. But will she ever tell?
Who amongst these women will be clever enough to survive Buckhead—and who will wind up dead? They say that friendships can be complex, but no one said it could ever be this deadly.
Literature and Fiction | Thriller | Suspense [Blackstone Publishing, On Sale: April 26, 2022, Hardcover / e-Book, ISBN: 9798200706846 / eISBN: 2940161138359]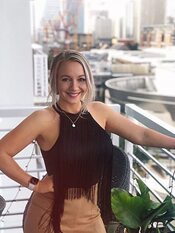 Jeneva Rose is the bestselling author of the psychological thriller, The Perfect Marriage, which has been optioned for film and translated into nearly a dozen languages. The Girl I Was, her first women's fiction novel is available now. Her next suspense novel, One of Us is Dead, releases 4/26/22. Originally from Wisconsin, she now lives in Chicago with her husband and her stubborn English bulldog
No comments posted.