Jennifer Vido: What inspired you to write EVERYTHING MUST GO?
Camille Pagan: I'm the eldest of three sisters, so I've always wanted to write a novel about that complicated but often-wonderful dynamic. As Laine observes, "Being raised by the same parents at the same time was like being the last few to speak a dying language." That's how I've always felt when my sisters and I have had to deal with stressful family situations. The novel is also about the choices we make at midlife (I'm there now!) and the difficulty of dealing with dementia, especially in its early stages when it's not always apparent there's a "real" problem. Not all of my novels are inspired by my life, but this one definitely was.
Jen: What's happening in Laine's marriage that causes her to question the future?
Camille: Laine and her husband Josh have been together for years, and they have a comfortable if staid relationship. But when Laine's beloved dog, Belle, dies, she realizes that she actually isn't happy with Josh—who is absentminded about everything, including their marriage—and is tired of being the one to keep the status quo for everyone in her life … including Josh. The novel opens with Josh making an offhand comment about Laine's grief over Belle's death that sets a series of changes in motion for Laine.
Jen: Why does Laine head home to Brooklyn for a family visit?
Camille: Laine's sisters tell her that their mother, Sally, has been increasingly forgetful, and that they need her help. The timing couldn't be worse; Laine has just decided to stop people-pleasing once and for all, and has told her husband Josh, who is loving but forgetful, that she no longer wants to be married to him.
Jen: What goes through Laine's mind when she bumps into her former best friend, Ben?
Camille: She's shocked. Yet there's also a sense that it was inevitable; the moment she arrives back in Brooklyn, she can only think of Ben, so in a way, she isn't surprised to see him. They had a falling out years earlier and although both feel terrible about it and have wanted to reach out, they've both dug in their heels and let their hurt feelings take over. But when they bump into each other, it's clear how much they've missed each other. They cautiously begin a new phase of friendship that takes an interesting turn, especially as Laine is dealing with the complications of Sally's dementia.
Jen: Why did you choose to include a character with dementia in your new release?
Camille: Like so many others, my family has been directly impacted by dementia. It's a devastating and often sneaky disease, in that it can be hard to spot and understand, especially in the early stages. As a journalist, I've also interviewed dozens of caregivers of individuals with dementia, as well as gerontologists and other physicians, and something they've repeatedly pointed out is how very isolating dementia can be, both for the person suffering from it and for the entire family. I wanted to shed light on that particular situation, yet offer some hope, too, for caregivers.
Jen: What do you hope readers take away from this story?
Camille: As with all of my novels, I hope readers reflect on why it's an incredible stroke of luck to be on the planet at this exact moment with the people we love—and that it's up to us to make the most of life.
Jen: What's the best way for readers to stay connected with you?
Camille: I'm most active on Instagram. Readers can also find me on my website, and on Facebook.
Jen: What's something most people don't know about you?
Camille: I'm also a certified life coach and have a thriving practice helping to aspire established authors create even better careers. You can learn more about that at EvenBetter.Co.
Jen: Thank you for chatting with me about EVERYTHING MUST GO. Best of luck with your fabulous new release!
Camille: Jen, thank you again for your support! I can't tell you how much I appreciate it.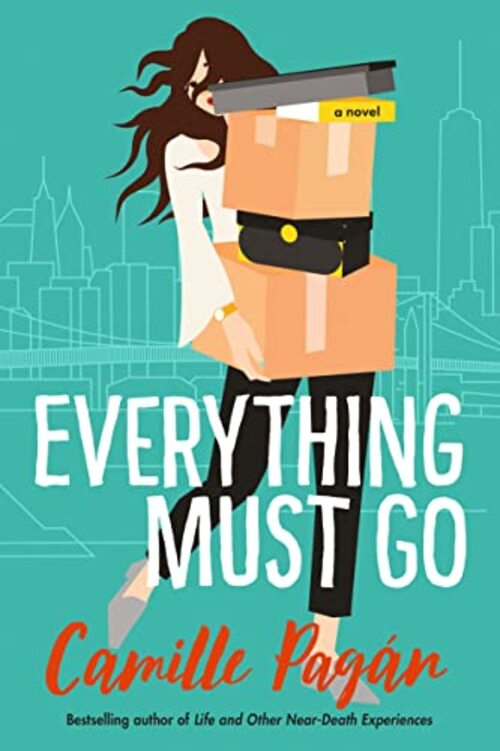 A warm, wry novel about secrets, second chances, and the unbreakable bonds between mothers, daughters, and sisters by the #1 Amazon Charts bestselling author of Life and Other Near-Death Experiences.
Laine Francis believes there's a place for everything—and New York, where her family lives, isn't her place. But no sooner does the professional organizer's marriage begin to unravel than her sisters drop another bomb on her: their mother, Sally, may have dementia, and they need Laine to come home.
Laine agrees to briefly return to Brooklyn. After all, bringing order to chaos is what she does best. To Laine's relief, Sally seems no more absentminded than usual. So Laine vows to help her mother maintain her independence, then hightail it back to Michigan.
Except Laine's plans go awry when she runs into her former best friend, Ben, and realizes she finally has a chance to repair their fractured relationship. Then she discovers that memory loss isn't the only thing Sally's been hiding, forcing Laine to decide whether to reveal a devastating truth to her sisters—and whether to follow her heart when it means breaking her mother's.
Romance Chick-Lit [Lake Union Publishing, On Sale: April 26, 2022, Hardcover / e-Book, ISBN: 9781542037426 / ]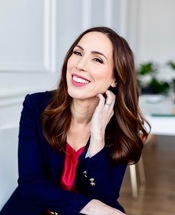 Camille Pagán is the Amazon Charts, Washington Post, and #1 Kindle bestselling author of "witty and delightful" novels (Library Journal) about life's what-ifs. Her books have been translated into twenty languages, and her second novel, Life and Other Near-Death Experiences, has been optioned for film by Jessica Chastain's Freckle Films. A journalist and former magazine editor, her work has appeared in Fast Company, Forbes, The New York Times, O: The Oprah Magazine, Parade, Real Simple, Time, and many others. Visit her at www.camillepagan.com.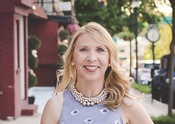 Jennifer Vido is best known for her nationally syndicated Jen's Jewels author interview column. A savvy book blogger she dishes the scoop on the latest happenings in the publishing business. As a national spokesperson for the Arthritis Foundation, she has been featured by Lifetime Television, Redbook, Health Monitor, The New York Times, The Baltimore Sun, Healthguru.com, and Arthritis Today. She is the author of the Piper O'Donnell Mystery series. Currently, she lives in the Baltimore area with her husband and two sons.
1 comment posted.