What made you decide to write series about governesses? JANE EYRE fan? Or just interest in the way women at the time struggled to earn a living?
I can't really recall the reason. The series was written nearly ten years ago, and they were all short stories and were only published for a year. I always knew that that there was much more to their stories and finally revisited them. The books changed so much that I gave them new titles, new covers, and a new series name.
It's not totally clear to me from the description for TEMPTED BY A GOVERNESS, but how do Katrina and Timothy get thrown together? What's the dynamic between them like?
Katrina had inherited her father's book shop, but the debts he also left her were too high. She had no choice but to finally sell all the contents and return to her previous vocation as a governess. Timothy tired of his position as a Fellow at Oxford and when he saw the advertisement selling the contents of a bookshop, he decided to quit his job to open a lending library. The romance began in the book shop and discussions over Timothy's travels. When Katrina needed to travel to her interview to become a governess, she asked Timothy to take her since he was traveling in the same direction. Spending so much time together, and alone, is a temptation Timothy may not be able to ignore.
Your book PURSUING THE GOVERNESS utilizes the second chance-at-love trope. What made you decide to choose that particular one for this story? What are some of your other favorite romance tropes? My fav is fake romance-turned-real.
I love the idea of what if, and how could things have turned out differently if a different decision had been made. In Pursuing, had Regina gone against her father and run away with Alec to Gretna Green, some tragic events may not have happened. As for a favorite trope, mine would be enemies to lover.
By the book description for PURSUING THE GOVERNESS, Alec feels betrayed by Regina. Trust and betrayal are common themes in romance novels. Do you play with them often in your books? If so, what do you find compelling about them to write about?
I've only written a few love and betrayal themed books. It's not something I drawn to write often.
Regina is a woman who has gone through a lot. How would you describe her to readers?
Strong, independent, determined, and heartbroken.
If you could only choose one of your books to recommend to romance readers unfamiliar with your work, which would you pick? And why?
THE FORGOTTEN MARQUESS. To date, it may be my favorite, of love, loss, and rediscovery. It's one of the few times I've cried while writing and I hope the reader can experience the same emotional journey as the characters.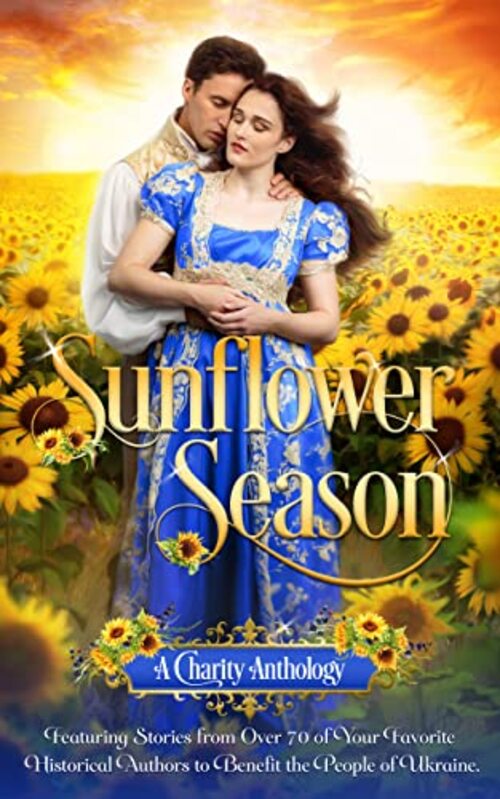 A few authors I've interviewed have told me that the kind of books they write are not the same type of books they enjoy reading. What kind of things do you enjoy reading? Favorite books? Favorite authors?
Techno-thriller, spy fiction, military fiction. Anything by Tom Clancy.
What are you currently working on?
I'm working on two books right now. I'm almost done writing Message From a Lady, which would be the sixth book in my Spirited Storms series, and it will be published in a collection – SUNFLOWER SEASON – in June. All royalties raised from the sale of Sunflower Season will go to relief for those impacted by the war in Ukraine.
As for the second project, I'm in the final edit stage of BEWITCHED BY A MISS, which will be the fifth book in my Magic & Mayhem series.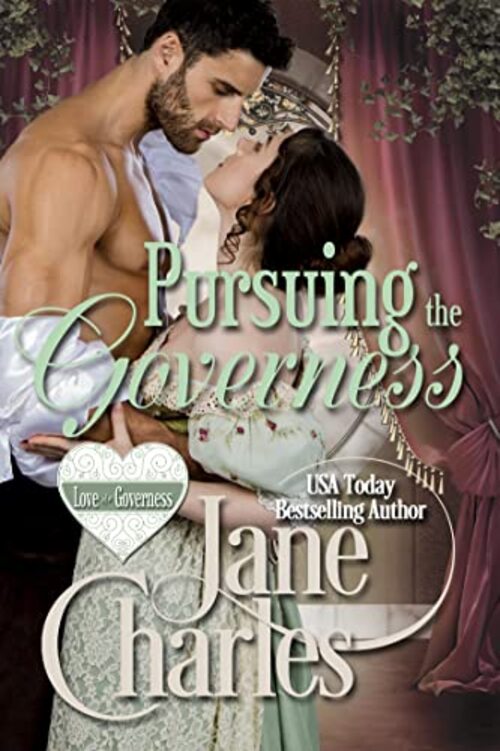 Alec Winters, Earl of Harwich, wanted Miss Regina Rutledge for his wife, but there was one thing standing in his way—her betrothal to another man. Before he could sweep her off to Gretna Green, he lost her forever. It was then that he vowed never to love again. He'd marry only for duty and heirs.
Miss Regina Rutledge loved Alec with all her heart, but her father refused to be moved by emotion. Before she could run away with Alec, her betrothed not only destroyed her home but killed her father. In fear for her life, and Alec's, Regina needed to disappear, even if it meant that everyone believed her dead. With painful determination, she became someone else—a governess, hiding from Society.
When Alec discovers her living in the home of his cousin, her betrayal cuts deep and Alec isn't certain that he can ever forgive her. Will they find their way back to each other, or will the love and passion they once shared be destroyed for good?
Romance Historical [Self Published, On Sale: April 26, 2022, e-Book, / ]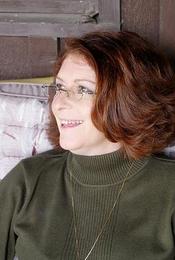 Jane Charles is a USA Today Bestselling Author and has lived in the Midwest her entire life. As a child she would more likely be found outside with a baseball than a book in her hand. In fact, Jane hated reading until she was sixteen. Out of boredom on a long road trip she borrowed her older sister's historical romance and fell in love with reading. She long ago lost count of how many novels she has read over the years and her love for them never died. Along with romance she has a passion for history and the two soon combined when she penned her first historical romance, and she has been writing since with the loving support from her husband, three children and three cats. She writes both historical (set in the Regency period) and Coming of Age contemporary.
No comments posted.