Your book DARK SUN involves the faery world. What is it about the fae that you find compelling as an author?
I grew up on folklore, so I draw on that old lore of the faeries. The faeries have a removed world, but they visit ours, and they can be invisible to the eye at their will and whim. Iron is toxic. They offer bargains that seem like a good idea, but they're always clever in ways we aren't. Beautiful, dangerous, tempting, and ancient. Yes, please. And, as every tale goes, mortals arrogantly think we can successfully outwit them—in part because the faeries cannot lie. What's not to love there? So many possibilities!
What would you say is the central conflict in DARK SUN? Would you say there is an equal mix of action and romance?
The question of the book is coming to terms with who you are and what you seek in this life. In Katherine and Urian's case, love changes everything for both of them. Romance? Definitely. Action? Yes. It's also a story that draws us back toward the original characters. We see where our first WL protagonists are about five years after that series ended.
How would you describe the dynamic between Katherine and Urian?
Sometimes two people meet and spark. Katherine and Uri have clear sparks, but I think that's inevitable. Within the mythology of the Wicked Lovely world this type of faery tends to be irresistible.
That said, I do believe in what some readers call "insta-love". It's not love proper at first meeting, but sometimes you spark so hard with another person that you can't resist finding out why. . . that's how I live in the real world, and that's why I write it often. Sure, love can grow (friends to lovers) and I write that in other cases, but it's just as likely that there are sparks which turn into infernos. Katherine and Uri have a potential inferno.
A few other authors I've interviewed have surprised me by saying that the kind of books they write are not the same kinds of books they enjoy reading. What do you like to read? Favorite books? Favorite authors?
I don't do favorites - or read only one genre. I also don't write just one genre either. I love fantasy, but I'm writing that right now, so I don't read fantasy when I'm actively writing it.
Luckily, I also read a lot of other genres, such as historical romance, psychological thrillers, contemporary romance, and sapphic contemporary romance (Satisfaction Guaranteed, and Something to Talk About). I rarely read SF, but I read an early copy of N. E. Davenport's Blood Trials. It was outstanding. Time travel is the genre I always want MORE of. I adored Kelley Armstrong's Rip in Time, time travel historical mystery, and her Stitch in Time series, which time travel romance). In YA, I thought Firekeeper's Daughter was phenomenal. House of Hollow (fantasy/light horror) was unforgettable.
Other than your current book, if you could only recommend one book to readers, which would you choose? And why?
I don't think I could narrow it to one book. I read too widely for that to be an option. Read what excites you. Read what makes you smile or think.
What are you currently working on?
In this moment, I'm away writing in New Orleans. I have my third Faery Bargains novel (fae & fangs in post-reveal New Orleans) coming, and I'm in the end stages of a graphic novel for D.C. Comics (out in June 2023), and I'm currently on submission for a fantasy novel.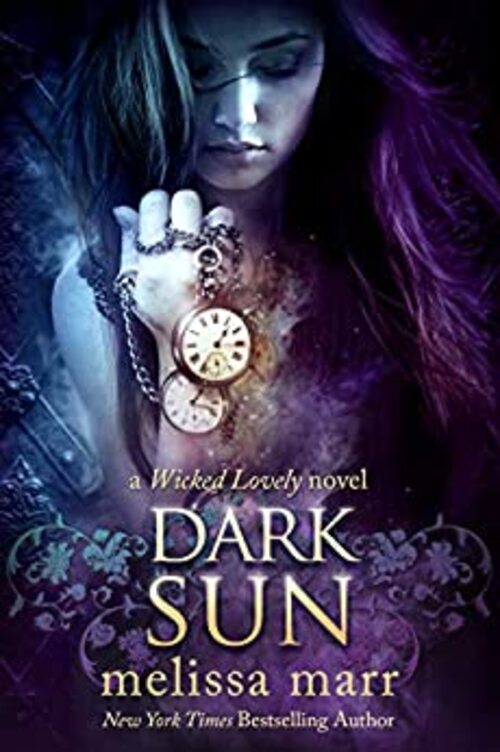 Katherine has spent her life aware that her bloodlines are only half-mortal. When one of the creatures she's been hiding from discovers her in the desert, she expects danger-instead, she feels fascinated by Uri in a way she never dreamed possible.
But the appearance of Urian-son of the former Dark King-has brought the Faery Courts into conflict.
Soon, the new lovers are drawn into fights and flights as secrets are revealed. Neither family ties nor accidental love can keep the balance between the courts now that the Dark Sun has returned.
Romance Fantasy [Self Published, On Sale: March 14, 2022, Paperback / e-Book, ISBN: 9781953909381 / ]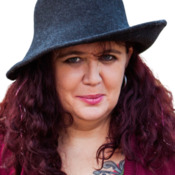 Melissa Marr is a former university literature instructor who writes fiction for adults, teens, and children. Her books have been translated into twenty-eight languages and been bestsellers internationally as well as domestically (NY Times, Los Angeles Times, USA Today, and Wall Street Journal).
Accolades include YALSA Popular Paperbacks, IRA Notable Book Pick, Book Sense Pick, Good Morning America Summer Pick for Teens, Scottish Book Trust, Red Maple finalist (in both Ontario and Manitoba), and Goodreads Good Choice Award (Horror), RWA RITA award (YA). She is best known for the Wicked Lovely series for teens, the Graveminder for adults, and her debut picturebook Bunny Roo, I Love You. She currently lives with her family in Arizona.
2 comments posted.