Jennifer Vido: What inspired your new release, SOMEBODY'S HOME?
Kaira Rouda: Actually, although it doesn't mention the pandemic, the idea was inspired by those lockdown times early in the pandemic where home felt like the only safe place to be. And then I thought, but what if it isn't.
Let's talk about Julie Jones. What's happening in her life that sparks a new beginning?
Julie realizes her daughter, Jess, is about to leave home for college and she is running out of time to find a real connection between them. Her marriage is a sham, and she is longing for a more genuine life. It's time for a fresh start: A new home for herself and her daughter.
Who is Tom Dean, and what's his connection to the house Julie and her daughter desire to call home?
Tom Dean is a lost twenty-something. He and his father, Doug, are estranged, his father's wife, his stepmom Sandi, has tried to reach him without success. When Sandi and Doug sell the family home, Tom feels the last connection to his real mom slip away. Tom decides he won't move from the carriage house in the back, despite the fact the new owners are moving in.
How does Julie's fresh start turn into her darkest nightmare?
When you have a lost, restless, angry boy in your carriage house, and a daughter who hates the fresh start you've envisioned, things are bound to turn dark despite Julie's best hopes and intentions.
Let's switch gears! What's the best way for readers to stay connected with you?
Thanks Jen! You can find me on all the social media platforms, @KairaRouda, but I'm most active in my Facebook Fan Page, Kaira Rouda Books, and on Instagram.
Oh, and in other news, I'm excited that my friends Kimberly Belle and Heather Gudenkauf and I are launching the Killer Author Club! We'll have killer guest authors, killer cocktails and killer giveaways, so I hope everyone will tune in, every other Tuesday, beginning January 4 at 6 pm Pacific/9 pm Eastern! A new episode is out on February 1st!
Sneak peek! What's your next project?
My next project is THE WIDOW, out November 15, 2022, about a congressman's wife who takes over her husband's seat after his untimely demise. I had a lot of fun writing it and I hope you will enjoy it!
Thank you for stopping by to chat about your new book, SOMEBODY'S HOME. Best of luck with this compulsive, addictive read!
Thank you so much, Jen, and thank you for all your support! Much appreciated!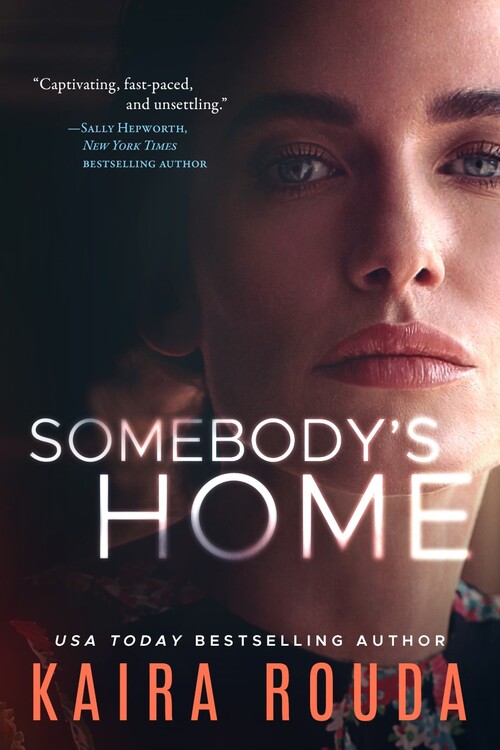 A quiet neighborhood. A lovely home. A promising new beginning. In a heartbeat everything can change in this propulsive novel of suspense by USA Today bestselling author Kaira Rouda.
Julie Jones has left her suffocating marriage. With her teenage daughter, Jess, she's starting over. Their new house in Oceanside is the first step toward a new life. Even if it does come with the unexpected. The previous owners, a pastor and his wife, have left something—or rather someone—behind…
Tom Dean has a bitter hatred for the father who considers him a lost cause, and for the woman who's moved into their family's house. The only home he's ever known. He's never going to leave. She thinks he'll be gone in three days, but Tom has the perfect plan.
For a newly single mother and her daughter, a fresh start is the beginning of a nightmare. Before the weekend is over, somebody is going to get exactly what they deserve.
Thriller Domestic [Thomas & Mercer, On Sale: January 18, 2022, Paperback / e-Book, ISBN: 9781542026116 / ]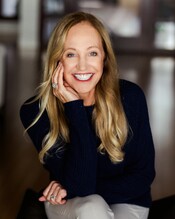 Kaira Rouda is a multiple award-winning, USA Today bestselling author of contemporary fiction that explores what goes on beneath the surface of seemingly perfect lives. Her novels of domestic suspense include Somebody's Home, The Next Wife, The Favorite Daughter, Best Day Ever, and All the Difference. To date, Kaira's work has been translated into more than ten languages. She lives in Southern California with her family and is working on her next novel.
***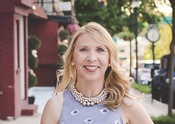 Jennifer Vido is best known for her nationally syndicated Jen's Jewels author interview column. A savvy book blogger she dishes the scoop on the latest happenings in the publishing business. As a national spokesperson for the Arthritis Foundation, she has been featured by Lifetime Television, Redbook, Health Monitor, The New York Times, The Baltimore Sun, Healthguru.com, and Arthritis Today. She is the author of the Piper O'Donnell Mystery series. Currently, she lives in the Baltimore area with her husband and two sons.
No comments posted.