1--What is the title of your latest release?
2--What's the "elevator pitch" for your new book?
THE HELHEIM PRINCESS is a sapphic enemies-to-lovers romance about valkyries, who are warrior women on winged horses. Sigrid wants more than anything to be a valkyrie, but she doesn't have a winged horse, so she's doomed to be a stable hand. Then she sees a vision of herself leading a valkyrie charge on Odin's eight-legged stallion, Sleipnir, and she realizes that a greater destiny for herself is possible. So she teams up with an enemy valkyrie who helps her cross the nine worlds to get to Sleipnir.
3--How did you decide where your book was going to take place?
I decided to write about valkyries because I wanted to write about warrior women on horseback. From there, it was a matter of picking which of the nine Norse worlds they should live on. A bit of research later, we ended up in the beautiful world of Vanaheim!
4--Would you hang out with your heroine in real life?
Absolutely! We would have an awesome time. I'd love to go riding with her.
5--What are three words that describe your other heroine?
Destined for more.
6--What's something you learned while writing this book?
I learned so much about Norse mythology and Viking society! Researching for this book was such a fun experience. I also learned so much from working with my editor, Amy Acosta. With her guidance, I feel like I've elevated my writing through the revision process--particularly in terms of writing a romantic story arc, style, and rhetoric, and general skills like "showing vs telling". As a writer, it's always amazing to compare each of your stories to the last and to appreciate how your skills have grown.
7--Do you edit as you draft or wait until you are totally done?
I do my best to vomit out the first draft without editing it. I think allowing your first draft to suck is really important – just get those words down without judging yourself! After that, I go back and revise heavily before passing it off to alpha/beta readers.
8--What's your favorite foodie indulgence?
I never go a day without chocolate. Specifically, good quality dark chocolate. I buy snacking bark in bulk from Costco.
9--Describe your writing space/office!
I have a gorgeous wooden desk covered in books, a salt lamp, journals, my writing awards, and trinkets, which I sit-stand at during the day. When I'm writing early in the morning and at night, I work from the couch. I love to curl up there beside the fireplace – it's a true state of relaxation that gets the creativity flowing.
10--Who is an author you admire?
Kate Quinn. Her writing style and storytelling ability are so excellent. She's got a gift.
11--Is there a book that changed your life?
HOLES by Louis Sachar. I was ten, and it was the first book I'd read that had an ending that really blew me away. I remember finishing it while I was curled up on the couch in the living room, experiencing that now-familiar feeling of having your mind blown by a great ending. I think I sat there for ten minutes, staring into space, thinking about it. That experience really propelled my love of books.
12--Tell us about when you got "the call." (when you found out your book was going to be published)
Ahh, I remember it vividly. I'd just gotten home from the barn and was at the top of the stairs asking my boyfriend how his day was. My phone lit up as he was talking, and my gaze snagged on the notification: a new email from Entangled Publishing. I rudely cut him off mid-sentence to grab my phone and open the email. Then I said calmly, "I just got a publishing offer." The news sank in and I did one of those ecstatic giggles and we hugged. Then I texted my family. It was a good day.
13--What's your favorite genre to read?
I can't pick a favorite because I rotate between genres! Romance, thrillers, women's fiction, autobiographies, self-help, fantasy, and whatever catches my attention on Audible.
14--What's your favorite movie?
This should come as no surprise… Thor: Ragnarok.
15--What is your favorite season?
Summer. But like, early summer, before everything is on fire.
16--How do you like to celebrate your birthday?
As an introvert, I love a nice dinner with a few of my closest family and friends.
17--What's a recent tv show/movie/book/podcast you highly recommend?
That is way too hard to pick. Probably the book I read in the last few months that I loved the most was BOYFRIEND MATERIAL. Everyone needs to read that book.
18--What's your favorite type of cuisine?
Italian. I can eat pasta any day.
19--What do you do when you have free time?
Spend time with my dog, Joey, and my horse, Flynn.
20--What can readers expect from you next?
I'm working on the sequel to THE HELHEIM PRINCESS, and other than that, I have two more sapphic romances launching this summer! FROM FAN TO FOREVER is a celebrity romance with Ylva Publishing, and I'm contributing a steamy novella to a sapphic paranormal box set called ETERNALLY HERS.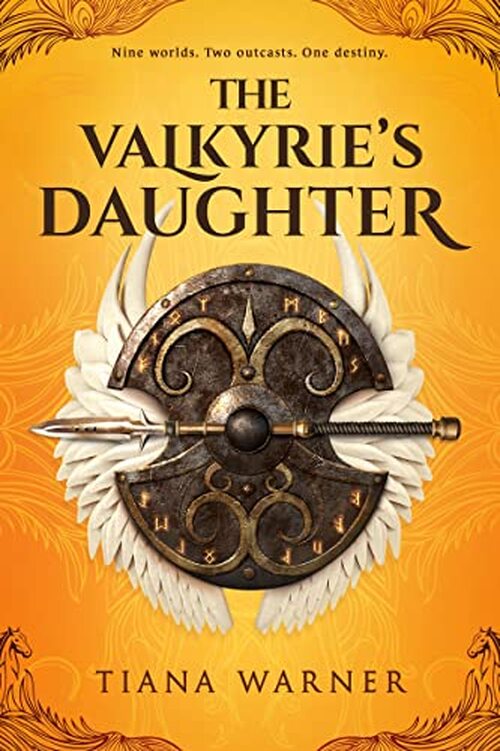 For as long as Sigrid could remember, she's wanted to become a mighty, fearless valkyrie. But without a winged mare, she's a mere stable hand, left wondering who her parents were and why she's so different. So when the Eye shows her a vision where she's leading a valkyrie charge on the legendary eight-legged horse Sleipnir, she grabs the possibility of this greater destiny with both hands, refusing to let go.
Too bad that the only one who can help her get there is Mariam, an enemy valkyrie who begrudgingly agrees to lead her to Helheim but who certainly can't be trusted—even if she does make Sigrid more than a little flustered. As they cross the nine worlds, battling night elves, riding sea serpents, and hurtling into fire to learn the truth about Sigrid's birthright, an unexpected but powerful bond forms.
As her feelings for Mariam deepen into something fiery and undeniable, Fate has other plans for Sigrid. What happens when the one thing you think you were meant to do might end the nine worlds?
Young Adult | LGBTQ [Entangled Publishing, On Sale: May 3, 2022, Hardcover / e-Book, ISBN: 9781649371485 / eISBN: 9781649371539]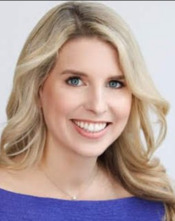 Tiana Warner is an LGBTQ+ author from British Columbia, Canada, best known for her critically acclaimed "Mermaids of Eriana Kwai" trilogy and its comic adaptation. Tiana is a lifelong horseback rider, a former programmer with a Computer Science degree, and an outdoor enthusiast who loves to explore nature with her musician boyfriend and their hyperactive rescue mutt, Joey.
1 comment posted.