1--What is the title of your latest release?
THE WEDDING CRASHER AND THE COWBOY
2--What is it about?
It's about an ER doctor who crashes a wedding to help a friend and comes face to face with the last man she ever wanted to see again.
3--What do you love about the setting of your book?
I love that it's set in a small town where everyone knows everyone, it's hard to keep anything a secret, and there are shops like Baked on Main where you can get the best glazed doughnut ever. :-)
4--How did your heroine surprise you?
Kennedy turned out to be more adventurous than I thought she'd be. She's a city girl who likes to wear high heels when not in the ER but she took to the ranch with relative ease and accepted the challenges Maverick threw at her with confidence.
5--Why will readers love your hero?
Besides Maverick's blue eyes and dimples, he's loyal, attentive, earnest, loves his family, and talks to his horse.
6--What was one of your biggest challenges while writing this book (spoiler-free, of course!)?
This is my first enemies to lovers romance and I wanted to be sure that transitioning from enemies to friends and then to lovers was believable.
7--Do you look forward to or do you dread the revision process?
I used to dread it but now I look forward to it. My editor always knows exactly what I need to improve the story and so I love diving back in.
8--What's your favorite snack to have on hand while writing?
Lately it's been anything salty – chips, pretzels, trail mix.
9--Where would you go for an ideal writer's retreat?
Anywhere with a beach!
10--What's the best piece of writing advice you've received?
: Every time your character wants something, make it harder to get.
11--Who is the fictional character you want to hang out with the most? (anyone in literature!)
Harry Dresden
12--What's one of your earliest book memories?
Reading The Velveteen Rabbit with my mom.
13--If you had to write in a different genre, what would it be and why?
It would be paranormal romance – I've always enjoyed the supernatural.
14--What song will automatically put you in a good mood?
Happy by Pharrell Williams
15--What is your favorite way to practice self-care?
I love to curl up with a warm drink and a good book or movie. I also love taking long walks.
16--What can you eat and never get sick of?
Tacos
17--Will you share a favorite, recent-ish book you recommend?
I highly recommend WILD IN CAPTIVITY by Samanthe Beck. It's a sexy, humorous, fake relationship romance and I loved it.
18--Do you have any hobbies?
I love to hike, enjoy running, and am a big collector of sea glass.
19--Are you an early bird or a night owl?
I used to be a night owl, but now I'm an early bird.
20--What can readers expect from you next?
Another book set in Windsong! Maverick's brother, Hunter is getting his HEA next!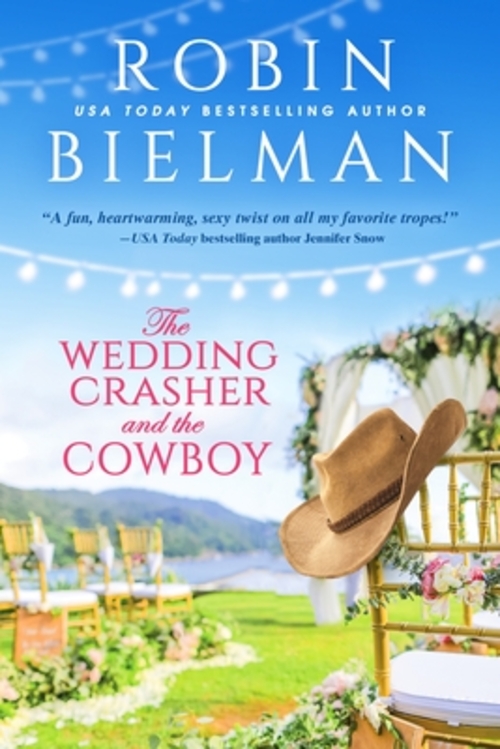 Kennedy Martin is shocked when her ex calls days before his wedding, expressing serious second thoughts. Doesn't he see his fiancée's actually the glaze to his doughnut? Now she's got no choice but to crash his wedding and convince the man he's with the right woman.
Instead, she crashes into the absolute last man she ever wanted to see: Maverick Owens, her old college nemesis. Maverick is still as awful, infuriating, and just The Worst as ever—even if he looks way too sexy in his cowboy hat. And of course he's convinced she's actually at the seaside ranch to ruin the wedding.
Now the only way to get some face time with the groom and save this marriage is to participate in all sorts of pre-wedding events…with Maverick. Stuck on a canoe, making small-talk at cocktail hour, and even a hoedown with her worst enemy? This just might be the longest week of her life…
Romance Contemporary [Entangled: Amara, On Sale: October 26, 2021, Mass Market Paperback / e-Book, ISBN: 9781649370945 / eISBN: 9781649371140]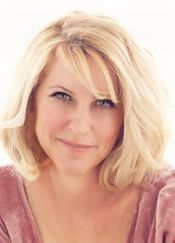 USA Today bestselling author Robin Bielman lives in Southern California with her awesome family and her very cute dog, Harry. She writes both sweet and sexy contemporary romances with one goal in mind: to leave you with a smile on your face. When not attached to her laptop, she loves to read, go to the beach, and frequent coffee shops. She loves to stay in touch. Visit her at robinbielman.com or on Instagram: @robin_bielman. xoxo
1 comment posted.