Why do they capture our hearts? From Cinderella to Heidi to Pip in Great Expectations or my personal favorite, Jane Eyre, orphan characters have a way of grabbing our affections and not letting go. My own recent novel, Jewel of the Nile, features an orphaned main character, although Chariline is grown up by the time we meet her. But her heart is still living like an orphan, abandoned and unwanted.
For me, this perennial fascination with orphans finds its taproots in the third chapter of the book of Genesis. Overnight, humans go from being cherished by the perfect Father to living orphaned lives. We are reduced from flawless belonging to a life of loneliness.
From the outset of the loss, God begins to weave the warp and weft of his plan for our restoration into our ailing history. Nonetheless, we have lost that perfect connection with our Father. Eden is gone.
Hence the appeal of the orphan. We may have been born to good parents, lived with loving families. Yet deep in every soul, a hazy memory of Eden's bone-deep attachment still remains. In this fallen world, every attachment falls short of that uninterrupted sense of belonging, and the heart knows it.
Of course, Jesus' death and resurrection have opened the doors to a restored relationship with God. Our Creator is now our Abba. Unfortunately, in this broken world, that connection breaks regularly thanks to sins and wounds. The scars of old hurts and patterns of sin make it difficult to enjoy God's fatherhood in the uninterrupted way we were designed to experience.
Our hearts are a little orphaned in this world.
Which is why stories about orphans appeal to us so much. Deep down, we can relate to their loneliness and vulnerability. Best of all, when the central character finds her true home in someone's love, we are reminded that like the hero or heroine of our story, we have a true home in Someone's heart.
These stories serve as a balm on the wounded love receptors of our hearts. They remind us again that we are, in fact, no longer orphans, but those who have been adopted into a forever family.
Over this deep spiritual layer, most of us also have our own orphan experiences on this earth. Sometimes our parents are not emotionally or physically available. Sometimes they just don't get us, and we feel like strangers in our own family. Sometimes we are treated as outsiders. Being an orphan does not require death. It only needs rejection. Abandonment. Loneliness. All the things that abound in this world.
Being an orphan is painful. There are a lot of lies that try to burrow into your soul when you feel like you don't belong. Lies that tell you God will not shield you from harm. That you must protect yourself. Or that God is always displeased with you. Disappointed. Lies that whisper others are better than you, more worthy, more lovable. And you are never good enough. Maybe they even have the audacity to say you are a mistake.
Which I think is why we love orphan stories. Stories that begin with the lies, but finish with the Truth. Begin with loneliness and end in belonging. Stories that turn the orphan experience on its head, where it belongs.
In Jewel of the Nile, Chariline holds her orphan lies very deep. But while searching for her earthly father, she discovers the miraculous love of her heavenly Father. I hope that like Chariline you will discover the mighty healing balm of your Father and know that you are no longer an orphan.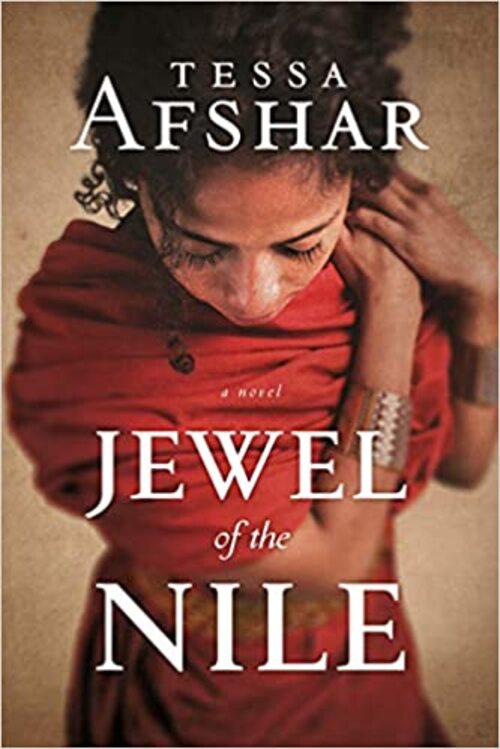 Whispered secrets about her parents' past take on new urgency for Chariline as she pays one last visit to the land of her forefathers, the ancient kingdom of Cush.
Raised as an orphan by her aunt, Chariline has only been told a few pieces of her parents' tragic love story. Her beautiful dark skin is proof that her father was Cushite, but she knows nothing else. While visiting her grandfather before his retirement as the Roman official in the queen's court, Chariline overhears that her father is still alive, and discovering his identity becomes her obsession. Both her grandfather and the queen have reasons for keeping this secret, however, and forbid her quest. So when her only clues lead to Rome, Chariline sneaks on the ship of a merchant trusted by friends.
Theo is shocked to discover a stowaway on board his vessel and determines to be rid of her as soon as possible. But drawn in by Chariline's story, he feels honor-bound to see her safely to shore, especially when it appears someone may be willing to kill for the truth she seeks.
In this transformative tale of historical fiction, bestselling author Tessa Afshar brings to life the kingdom of Cush and the Roman Empire, introducing readers to a fascinating world filled with gripping adventure, touching romance, and a host of lovable characters--including some they may recognize from the biblical book of Acts.
Inspirational Romance | Inspirational Historical [Tyndale House Publishers, On Sale: June 1, 2021, Trade Size / e-Book, ISBN: 9781496428769 / eISBN: 9781496428783]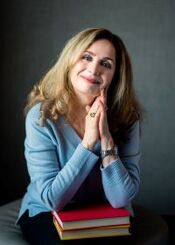 Tessa Afshar is an award-winning author of biblical and inspirational historical fiction. She holds a Master of Divinity from Yale University, where she served as cochair of the Evangelical Fellowship at the Divinity School. After working in women's ministry for nearly twenty years, Tessa became a full-time writer and speaker. Tessa and her husband live in New England, where they proudly tend their mediocre garden.
No comments posted.