Jen: What inspired you to write LADY SUNSHINE?
Amy: One of my favorite albums is "Mermaid Avenue," a project between the folk singer Woody Guthrie's daughter, Nora, and modern singers Wilco, Billy Bragg, and Natalie Merchant. Nora Guthrie found a trove of her father's unrecorded lyrics and worked with these artists to set them to music. I've been intrigued by that project for decades. In LADY SUNSHINE, my main character, Jackie, inherits a gorgeous piece of land in California called The Sandcastle—as well as the recording studio in the home's basement. We know that she spent one life-changing summer there with her cousin Willa as a teen in 1979, when it was a mecca for musicians, artists, and free spirits who'd descend on it every summer to bask in the glow of her musician uncle. But we don't know what happened to make her run away. In 1999, she reluctantly agrees to host musicians for the summer so they can record a tribute album to her late uncle. The place comes to life again and she's drawn into their world…and forced to confront the truth of her 1979 summer.
Another major inspiration was the setting of The Sandcastle. I've always loved the coast of Humboldt County in far northern California. It's wild and lush and remote; it feels cut off from the passage of time.
There's a beach nearby that's notorious for its sea glass. One morning in my 20s I was in a gift shop where I saw a wall placard made of sea glass with a message about how after many years, even trash can be beautiful. Sea glass was once someone's garbage—usually shards of pop or beer bottles. But after tumbling in the waves for decades, it's stunning. It's art. That idea has always stuck with me, so sea glass became a big part of the story...not to give away too much. It's a metaphor for how the feelings we try to stuff away can turn into art. The painful things that happen to Jackie and Willa as teens are reborn, later, into something beautiful.
What happened in the summer of 1979 that changed Jackie Pierce's life?
She was sent to live with bohemian relatives she'd never met and fell into an intense friendship with her cousin Willa. The two girls couldn't be more different: Willa is ethereal and dreamy, a real hippie, and she doesn't go to conventional school or own a TV. She loves Joni Mitchell and nature and surfing. Jackie is tough and direct, she has grown up rich, indoors, and likes to lose herself in disco line dances.
But they adore each other. Jackie falls in love with the whole lifestyle at The Sandcastle. She finds freedom and acceptance she's never known before. And at 17, she's sure she'll never leave. But at the end of the summer she does – abruptly – and the mystery at the heart of the novel is finding out why.
Twenty years later, what brings Jackie back to California?
On the surface, it's a simple inheritance. Her aunt has passed away and left her The Sandcastle, the property, the studio. Jackie flies out from Boston, planning to box everything up as quickly as possible and bolt.
But of course, it's not that simple. Her 1999 trip gets extended, and extended, and we start to see that a powerful part of Jackie wants to stay longer. She's not just seduced by Shane – the record producer in charge of her uncle's tribute album – but by the entire world of The Sandcastle which she once loved so passionately. And then clues surface that make her question everything she thought she knew about her 1979 summer there.
What do you hope readers take away from this engrossing story about secrets, music, and family?
We may not be able to recreate the past exactly as we remember it, but that's okay.
If we're brave and honest with ourselves, we can sometimes find joy again, just like Jackie does.
What's the best way for fans to stay connected with you?
Comment on Instagram or email me on my website. I love hearing from readers! Sometimes I'm in a writing cave, so I may not respond immediately, but I do read every message.
Sneak peek! Are you currently at work on your next novel?
Yes! Graydon House will publish my fourth novel – can't believe I have 4! – in 2023. It's a story about secrets and family and one woman's extremely unusual upbringing. It's a prequel to another of my books, but I can't say much more than that!
Thank you for stopping by to chat with me about your riveting coming-of-age novel, LADY SUNSHINE. Happy summer!
Thank you so much, Jen! Happy summer and happy summer reading, everyone!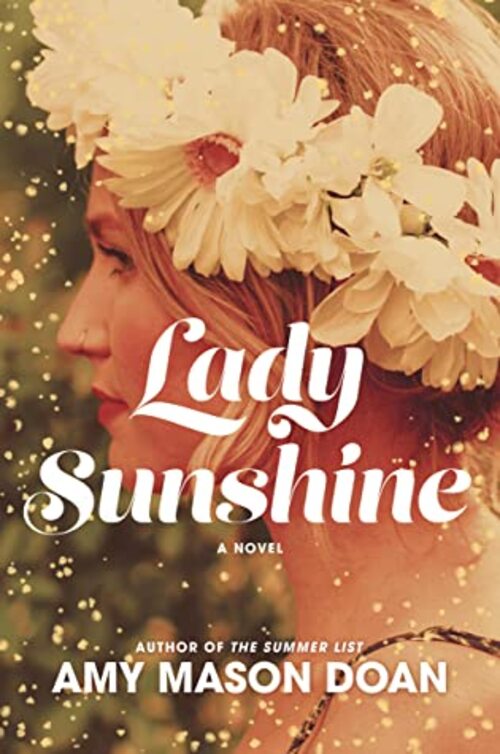 AN IMAGINATIVE NOVEL OF FAMILY, MUSIC, AND SECRETS—SET AGAINST THE DAZZLING SPIRIT OF 1970S CALIFORNIA
For Jackie Pierce, everything changed the summer of 1979, when she spent three months of infinite freedom at her bohemian uncle's sprawling estate on the California coast. As musicians, artists, and free spirits gathered at The Sandcastle for the season in pursuit of inspiration and communal living, Jackie and her cousin Willa fell into a fast friendship, testing their limits along the rocky beach and in the wild woods... until the summer abruptly ended in tragedy, and Willa silently slipped away into the night.
Twenty years later, Jackie unexpectedly inherits The Sandcastle and returns to the iconic estate for a short visit to ready it for sale. But she reluctantly extends her stay when she learns that, before her death, her estranged aunt had promised an up-and-coming producer he could record a tribute album to her late uncle at the property's studio. As her musical guests bring the place to life again with their sun-drenched beach days and late-night bonfires, Jackie begins to notice startling parallels to that summer long ago. And when a piece of the past resurfaces and sparks new questions about Willa's disappearance, Jackie must discover if the dark secret she's kept ever since is even the truth at all.
Women's Fiction [Graydon House, On Sale: June 29, 2021, Trade Size / e-Book, ISBN: 9781525804670 / eISBN: 9781488062445]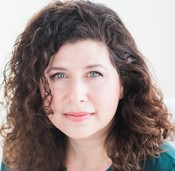 Amy Mason Doan grew up in Danville, California and now lives in Portland, Oregon.
She's written for The Oregonian, San Francisco Chronicle, Wired, Forbes, The Orange County Register and other publications. Amy has an M.A. in Journalism from Stanford University and a B.A. in English from U.C. Berkeley.
***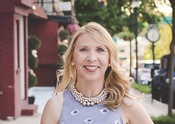 Jennifer Vido is best known for her nationally syndicated Jen's Jewels author interview column. A savvy book blogger she dishes the scoop on the latest happenings in the publishing business. As a national spokesperson for the Arthritis Foundation, she has been featured by Lifetime Television, Redbook, Health Monitor, The New York Times, The Baltimore Sun, Healthguru.com, and Arthritis Today. She is the author of the Piper O'Donnell Mystery series. Currently, she lives in the Baltimore area with her husband and two sons.
1 comment posted.