Ok so we've all binged watched BRIDGERTON on Netflix, which was a wonderful adaption of Julia Quinn's novel The Duke and I, and now everyone is clamouring for more duke yumminess in the form of other historical romance novels… so here is a list of my all-time top 5 ones!!
Number 1: The Bride by Julie Garwood
This one is seriously such a classic in historical romance and one of my absolute all-time favs! It is funny, choc full of romantic tension, a fabulous storyline and wonderful characters you'll adore (heads up you will fall in love with the hero Alec – and though he's not a duke, he is a Laird and super yummy)…
Basically, the story starts with an edict from the king, that the mighty Scottish laird Alec Kincaid must take an English bride. Alec's choice is the heroine Jamie, who is the youngest daughter of Baron Jamison... and she's a feisty, violet-eyed beauty (the best sort of heroine), who vows never to surrender to the highland barbarian.
With such strong willed characters comes a clash of wills, and a wonderful story mixed with romance and intrigue, that will stay with you long after you read the last sentence!
Number 2: Mistress by Amanda Quick
Amanda Quick (aka Jayne Ann Krentz) is one of my absolute fav historical romance authors! I've loved all of her stories and have re-read most of them multiple times. One of my favs of hers is Mistress, which is the story of Iphiginia Bright and Marcus Cloud, the infamous Earl of Masters. This is a tale of Iphiginia descending upon London Society as the dazzling mistress of Marcus Valerius Cloud, the infamous Earl of Masters (when she's anything but) in order to try to capture an unknown villain who is blackmailing her aunt. Rumors hint that the Earl has disappeared at the blackmailer's hands, and by posing as his unknown mistress, Iphiginia is convinced she can ferret out the villain. However, she soon realises that the Earl of Masters is alive and while, when he strides into a shimmering ballroom one evening to boldly reclaim his "mistress". Then follows a tale of adventure, mayhem and love. It was such a great story!! Highly recommend it – and it's one that can be re-read over and over again!
Number 3: The Lion's Lady by Julie Garwood
Julie Garwood again makes my list – and this one is sooo good (and so different). There are moments in here where you will laugh out loud with the heroine's antics – she's just wonderful, and the story is full of adventure and looking for a lost treasure!
The heroine is Christina Bennett who was rescued as a baby and raised by Native Americans, only to return to London Society when she's all grown up. To say that the rules and etiquette are foreign to Christina is an understatement, so not only does she have to navigate the intricacies of them, but she is trying to solve a mystery alluded to in her dead mother's old diary. Also she is very different to the other ladies in society, having been taught how to throw a knife and fight. She is unusual to say the least, and of course she attracts the notice of the Marquis Lyon who is embittered by the treachery of his late wife and not looking for love, however for Christina to gain her inheritance she has to marry but the only man she is interested in is Lyon, who of course has no intention of marrying again. wants to stay single.
Number 4: Deception by Amanda Quick
Amanda Quick makes my list again with her novel Deception. This is the story of Jared and Olympia, and is centered around a dazzling, daring tale of lost pirate gold and legendary love!
Basically, Jared is responsible for his family's welfare and this duty chasing down a diary that might lead to the lost family treasure. During this chase, he meets Olympia, the new diary owner, and in order to get close to the diary he poses as a tutor to her three nephews, who live with Olympia. All of the character's in this book are a delight and there's even a dog, Minotaur! There are sparks flying between the couple as they try to solve a mystery and find some long-lost treasure. Well worth a read if you feel like a romantic historical adventure!
Number 5: Secrets of a Summer Night by Lisa Kleypas
Lisa Kleypas is another wonderful historical romance author – and all of her books are great reads. I particularly liked her Wallflower series, which is the story of four wallflowers who make a pact to help each other find husbands. Secrets of a Summer Night is book 1 in the series, and is the story of Annabelle and Simon. Annabella could have her pick of suitors—if only she had a dowry, but her family is on the brink of disaster, and the only way she can save them is to marry a wealthy man. The problem though is that her most persistent admirer is the brash Simon Hunt, a handsome and ambitious entrepreneur who wants her as his mistress. This is a story of each of them trying to outmaneuver the other but in the process they unwittingly fall in love, however as always they have to face a peril that could destroy a future together…
Saints & Scoundrels #3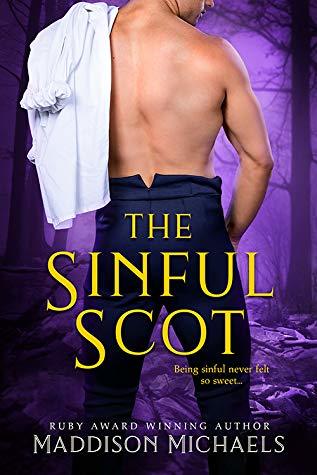 Constance Campbell, the Duchess of Kilmaine, once believed that all she needed in life was a duke. But everything unraveled when she realized her perfect husband was a perfect monster. Now broken beyond repair, she hides her misery behind a perfect Society mask...even from her childhood friend, Alec.
Dr. Alec McGuiness reluctantly finds himself back in Scotland, and checking up on the only woman to ever get under his skin, Connie. After she spurned him many years ago, he knows his humble life as a doctor could never be enough for her. But when the Duke of Kilmaine is murdered in cold blood, with Connie sleeping right next to him in bed, Alec knows he must protect Connie at all costs from those who would frame her for the duke's murder.
Now on the run, Connie feels a freedom she only ever dreamed about before, and an unexpected attraction to the man who is keeping her safe. But even if they can win her freedom and clear her name, could she ever open her heart up to someone again?
Romance Historical [Entangled: Amara, On Sale: January 27, 2020, e-Book, ISBN: 9781682814789 / eISBN: 9781682814789]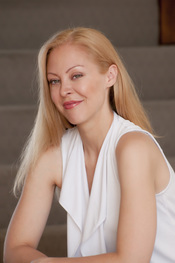 Indoctrinated into a world of dashing rogues and feisty heroines when she was a teenager, Maddison Michaels is a bestselling, award-winning Australian romance author, who loves to write sexy history with a dash of mystery! Her debut novel, THE DEVILISH DUKE, won the 2019 RWA Australia Historical Romance Book of the year.
Maddison's historical novels are her way of time traveling back to Victorian London to experience a cornucopia of intrigue, romance, and debauchery all from the comfort of her living room! She lives in Sydney, Australia with her own very handsome hero, beautiful daughter, and two fur babies! Oh and always starts her day with a cup of liquid gold… coffee (just quietly, she's addicted to the stuff)!
1 comment posted.