Instead of trying to find your perfect match in a dating app, we bring you the "Author-Reader Match" where we introduce you to authors as a reader you may fall in love with. It's our great pleasure to present Laura Brown!
Writes:
I write romances featuring characters with hearing loss. ABOUT THAT NIGHT is an unplanned pregnancy romcom between a hearing heroine and a Deaf hero. Izzy never caught the name of her one-night stand, due to her newbie ASL status. A year and half later she finally finds him, in the role of her new boss. She not only has to figure out how to tell him about the son he doesn't know he has, but also navigate their agency's no dating policy.
About:
A homebody by nature, I love curling up with a good book. Coffee dates are a must. As I'm Hard of Hearing, ASL knowledge is a bonus. Besides books, my conversations will include my three cats, kid, and the current state of my out of control TBR list.
What I'm looking for in my ideal reader match:
*Fan of the unplanned pregnancy trope
*Enjoys a diverse cast
*Funny bone intact
*Enjoys some realism mixed into the fantasy and comedy of romance
What to expect if we're compatible:
*Lots of laughs
*HEA guaranteed
*Deaf and Hard of Hearing awareness
*Cat pictures
*Stories from Mom Mode
Matzah Ball Surprise #2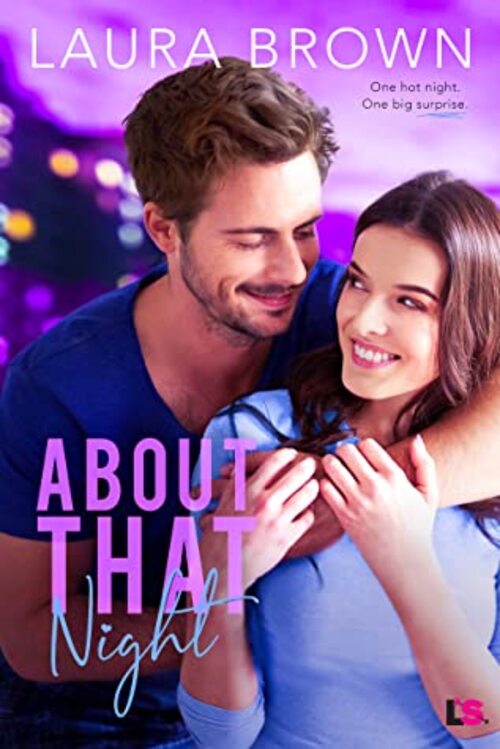 Izzy Fineberg can take on any challenge—and she's had some big ones lately. After one fateful night with the hottest Deaf man she'd ever met, Izzy found she was pregnant with his child. And she never caught his name. She's been doing the single mom thing for nine months now, and surely, nothing could be more challenging than that. But her first day at her new job, she meets her supervisor...and recognizes him immediately.
Nolan Holtzman never expected to see Izzy again, and now, she's the new hire at the agency he works in. He'd think things were finally going his way for once, if not for the iron-clad ban on interoffice dating. He'll have to keep his distance from her if he wants to keep his dream job helping the Deaf community. Much easier said than done when Izzy drops the bomb that she's a single parent...of his son.
It's the shock of his life, but that won't stop him from stepping up to be a dad. So when Izzy is suddenly in need of a place to stay for a week, Nolan invites her and the baby to his home. But even as difficult as it is, keeping their little family a secret from their employer isn't their biggest challenge ahead...
Romance Contemporary | Romance Comedy [Entangled Publishing, On Sale: February 8, 2021, e-Book, / eISBN: 9781649370518]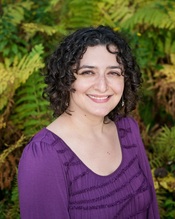 Laura Brown lives in Massachusetts with her quirky abnormal family. Her husband's put up with her since high school, her young son keeps her on her toes, and her two cats think they deserve more scratches. Hearing loss is a big part of who she is, from her own Hard of Hearing ears, to the characters she creates.
No comments posted.