I find joy in writing romance novels about families. Showing those get-togethers, siblings that are friends, cooking in the kitchen with a family member, be it mother, father, sister, aunt… you get the idea. They are there when we triumph and when we fall. Banning together to face whatever comes. 1 Corinthians 12:26 reads…and whether one member suffers, all members suffer with it. Whether one member be honored, all members rejoice with it…
Family is our foundation, our beginning. It's the place where we learn to give and receive genuine love, support, and nurturing. You learn how to be loyal and the relationships we have with our family members shape us into the persons we are right now.
For me, my family are some of the most important people in my life. I have a huge extended family with over fifty first cousins on my father's side and fifteen on my mother's. But I only have one sister. It's just me and her. My mother made sure that we grew up loving each other. Telling us how important we were to one another. I also knew both sets of grandparents and loved them to the utmost. What a blessing. I know that not all families get along and it's sad. My sister said that God was at his level best when he made me her sister. That really touched my heart. I feel the very same way.
In my romance novels, I show love, the differences we can have with one another, but most importantly how we see each other as family. Because of the worldwide pandemic, many people are missing their mothers, fathers, grandparents, brothers, sisters, and special uncles and aunts. Some wish they could have another conversation, hug, kiss, but… So, whatever your family is comprised of, I want readers to be able to laugh and think about their own experiences with that wacky aunt or tipsy uncle. LOL.
In my latest release CLAIMING THE DOCTOR'S HEART both my hero and heroine are only children, but family is still important. They are both going through a crisis that involves the whole family, but they each have different perspectives on family legacy.
Here are a few snippets from the book to give you an idea of what I'm talking about.
Heroine's POV:
Mildred came over to her. "Now, tell me why you're so confused."
Holly laid her offset spatula on the counter and wiped her hands on the clean cloth nearby. "The man is all over the place. Sometimes he's nice, then he's stern. I think he's in over his head."
"Holly, having a sick family member comes with a lot of pressure. He doesn't have siblings, so he has to bear the burden alone."
Picking up her spatula, Holly thought about her mother's statement. She knew all about that, since she had no one else to lean on, either. Maybe she needed to cut him some slack.
Hero's POV:
"So he sacrificed me." His control was slipping, and he knew if they kept talking, the conversation would only go downhill.
"Baby, people make sacrifices every day for their jobs. And yes, time away from the family is most often the sacrifice." Carolyn laid her fork down and scooted her chair back. "Everything is set up for you now to continue the legacy. He did it all for you."
Eric looked directly into her eyes. "But what if I don't want it? I don't even know this person everyone is calling Dr. B."
"Of course you don't. You left." Carolyn stood and lifted her plate from the table.
Eric buried his face in his hands. Frustrated already, his mother's statement stung.
***
In writing this story, I wanted both characters to feel the importance of family and the legacy one leaves behind. I hope that you will come to visit Dr. Eric Bradley and Holly Ransom and their families in Clover Creek, Tennessee.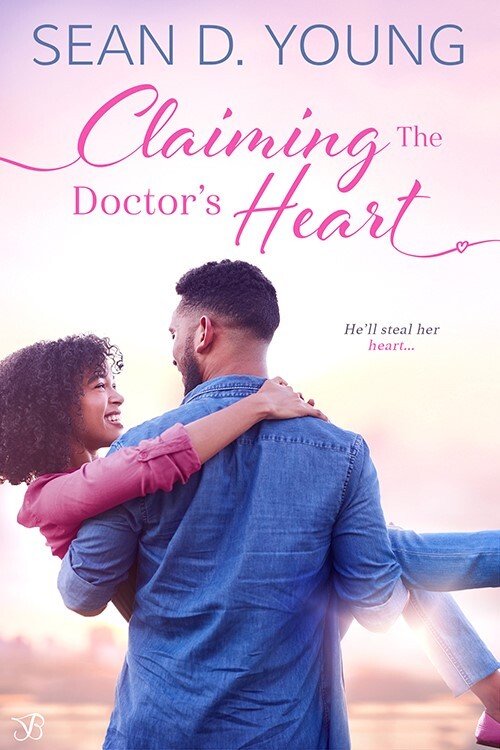 In this heart-warming romance, set in a charming Southern small town, the love of family and the strength of community come together to remind those who are lost where they truly belong...

Dr. Eric Bradley left small-town Clover Creek, Tennessee to follow his dreams. But when his father is hospitalized after a stroke, Eric must fill in as the town doctor. He's more at home in a medical research lab, though, with test tubes and microscopes, not listening to patients brag about their grandkids or ask him where he's been for the last ten years.
Without Holly Ransom, the receptionist, to keep things running smoothly, he wouldn't survive. And seeing her every day is an unexpected upside. She's struggling to keep her family bakery afloat while also working full-time at Bradley Medical, and somehow still manages to find a silver lining in every cloud. If only her sweet n' sassy charm were enough to solve all his problems.
Eric has only thirty days to return to Atlanta or he'll lose the opportunity of a lifetime. But how can he leave the woman he's falling in love with and his family legacy behind?
Small Town | Romance Contemporary [Entangled: Bliss, On Sale: November 30, 2020, e-Book, ISBN: 9781682814956 / eISBN: 9781682814956]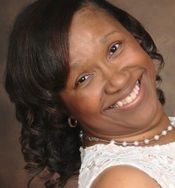 Sean Young has always been an avid reader. This Gary, Indiana native joined her first book club at the age of seven. A lover of the happily ever after, Sean uses her vivid imagination to craft heartwarming and passionate family love stories that deal with forgiveness, promise, romance and redemption. A certified wedding planner by trade, Sean continues to help brides plan the wedding of their dreams.
No comments posted.