Years ago, when my kids were younger, I took my family to the Ringling Brothers and Barnum & Bailey Circus. It was billed as the "Greatest Show on Earth," and it certainly lived up to its name. We had seats front and center, so the whole spectacle was laid out before our eyes. The children in the audience weren't the only ones oohing and aahing at the grand performance. The adults were amazed, too.
All the regular elements were part of the show. The ringmaster led the events with his booming voice. The clowns made us laugh with their silly antics. The dancers entertained us with their choreographed routines.
But it was the skill of the acrobats that really made an impression on me. At one point, a group of them climbed poles whose tops swayed in the rafters far above the floor. The performers weren't attached to safety lines, nor was a net stretched below them to break a fall. Apparently unbothered by this, the acrobats scampered up the pole to a tiny platform, where they did handstands on even hung by their feet. One slip and they would have been in big trouble. Yet they seemed perfectly at ease.
The tiger show was mind-blowing too. The trainer had control of the tigers, but only just barely. As he paced around the cage with ten or twelve of the big cats, anyone could see that his slender whip would be no match for their fangs and claws. Several tigers roared, showed their teeth, or swatted the air with their paws. The trainer avoided those ornery cats and passed them by for tricks. The line between a tame circus animal and wild predator was very thin.
There was also a team of contortionists who made pretzels out of their elastic bodies. These girls could rest their chins on a low stand, then bend their backs above them until their rear ends rested on top of their heads and their feet were flat on the floor in front of their eyes. They held this incredible pose until they had made a human pyramid in the center ring. It was hard to believe that anyone's body could bend like that!
Later, the trapeze artists came out to do their thing. Their artful act relied on perfect timing and absolute body control. When a girl left the trapeze bar, she spun midair. As soon as she turned, the other bar was there to grab. It had been sent to her at just the right time to allow her to swing back to her platform. These artists were beauty in motion as they sailed back and forth across the arena.
An 1867 song declares that trapeze artists "fly through the air with the greatest of ease." Certainly these performers made it look easy. But we all know the truth: their flips and spins had been practiced thousands of times. The same was true for all the others acts.
That's the point I took away from my day at the circus. Out there in the rings, the performers did their amazing stunts with apparent ease. But how many hours of practice had they put in beforehand? How many times had the trapezists fallen into the net? How many times had the human pyramid come crashing down? How long did it take to get the tigers to roll over, or to learn to balance your body on top of a pole? These are things the circus audience doesn't see. But they had to happen beforehand. A lot of behind-the-scenes labor is required to make a flawless final product.
The task of writing a book is the same. When people open a new book, they hold a finished product in their hands. Much work has already been invested in it. A copyeditor got rid of the grammatical flaws. A developmental editor made the author's awkward ideas flow more smoothly. A designer laid out the pages. An artist put attractive images on the cover. And a copywriter added compelling summaries to make people want to buy it.
Before all these things happened, though, the contents of the book were quite ordinary. They were just someone's initial words in a computer document, full of errors needing to be corrected and jumbled thoughts needing to be reorganized. It's easy to forget that what is now a polished book was a big mess not long ago. It looks so perfect as you hold it in your hand. Yet every book was once a manuscript, just like every trapezist was once a beginner learning the basics of gymnastics.
What about you? In what project will you invest your time and energy? Human beings are capable of incredible things if we put our minds to it. Of course, you'll probably never swing from a trapeze bar, nor crack a whip in the face of a tiger. Perhaps you might write a book some day, but maybe that doesn't interest you. What, then is your most earnest desire? Whatever it is, focus on it and do it to the best of your ability. Maximize your effort for one, main thing. What will it be? What will you choose? It will require hard work that no one will ever see, but the final result will be worth it in the end.
Constantine's Empire #1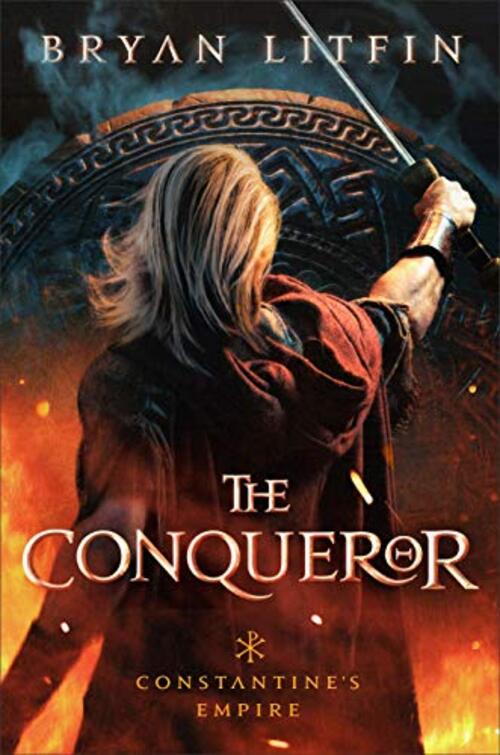 It is AD 312. Rome teeters on the brink of war. Constantine's army is on the move. On the Rhine frontier, Brandulf Rex, a pagan Germanic barbarian, joins the Roman army as a spy and special forces operative. Down in Rome, Junia Flavia, the lovely and pious daughter of a nominally Christian senator, finds herself embroiled in anti-Christian politics as she works on behalf of the church.
As armies converge and forces beyond Rex's and Flavia's controls threaten to destroy everything they have worked for, these two people from different worlds will have to work together to bring down the evil Emperor Maxentius. But his villainous plans and devious henchmen are not easily overcome. Will the barbarian warrior and the senator's daughter live to see the Empire bow the knee to Christ? Or will their part in the story of Constantine's rise meet an untimely and brutal end?
Travel back to one of the most pivotal eras in history--a time when devotion to the pagan gods was fading and the Roman Empire was being conquered by the sign of the cross.
Christian | Historical [Revell, On Sale: October 13, 2020, Hardcover / e-Book, ISBN: 9780800738174 / eISBN: 9780800738174]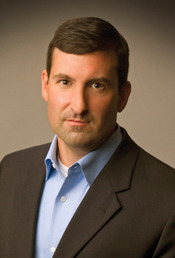 Bryan Litfin is the author of The Conqueror (October 2020) as well as the Chiveis Trilogy and several works of nonfiction, including Early Christian Martyr Stories, After Acts, and Getting to Know the Church Fathers. A former professor of theology at the Moody Bible Institute, Litfin earned his PhD in religious studies from the University of Virginia and his ThM in historical theology from Dallas Theological Seminary. He is currently an acquisitions editor for Moody Publishers. He and his wife have two adult children and live in Wheaton, Illinois. Learn more at www.bryanlitfin.com.
2 comments posted.