Every time I write a book, I create character sketches for every character. They contain some basics, like a physical description, age, and profession. But each character sketch also contains more in-depth details that tell me who the character is and how they'll behave when things get really challenging. (Because I plan to create really challenging situations and force them to face a lot of hardship in order to get to the end of the book!)
My debut novel featured a criminal profiler named Evelyn Baine. Still one of my most popular characters, she was the heroine in four books and a short story (and she made a cameo in one of my other series, too)! In order to create an accurate representation of the job she does – a profiler for the FBI's Behavioral Analysis Unit (BAU), I did a lot of research.
I spent more than a year reading every book I could get my hands on written by former FBI profilers, reading about the cases they'd worked and how they'd profiled the perpetrators. I followed real cases in the news, trying my own hand at profiling with the limited information publicly available, then critiqued my profiles when the real perpetrator was caught.
One of the most important things I learned from all of my research was how to analyze the motivations behind a person's actions. Often times, actions (or crimes) that seem incomprehensible can be deconstructed once you figure out what a person has experienced in their life, their outlook and attitude, their triumphs and failures. From those, you can infer their fears and hopes, and even predict what they're going to do in the future.
Profiling has come in handy for me even when I'm not writing about a profiler. It has helped me create stronger, more realistic, more dastardly villains. It's also helped me create more compelling, complex heroes and heroines.
But I do love to create profilers! My latest release, Secret Investigation, featured former Army Ranger turned FBI agent Davis Rogers, who goes undercover in an armor company in order to find the person responsible for the faulty body armor that killed one of his friends overseas. To get access, he has to work with the company CEO, Leila Petrov. For Leila, the company is more than just her future – it's also her late father's legacy, and she's willing to do whatever it takes to find the traitor.
Davis and Rogers lead the story, but my subplot follows (you guessed it!) FBI profiler Melinda Larsen and FBI agent-at-large Kane Bradshaw. While Davis is undercover at Petrov Armor, Melinda and Kane are investigating a possible link between the person who sent the faulty armor to soldiers and a hate group with members across the country.
As a member of the FBI's Tactical Crime Division (TCD), a rapid response team with the resources to respond quickly to large or emerging crime scenes, Melinda has to use her profiling background to make assessments nearly on the spot. It's an impossible, imperfect request, but she does her best. Still, with this investigation, she discovers that she has to profile her FBI partner as much as the criminals. As Evelyn Baine from my Profiler series once thought, "Her job wasn't just about profiling the perpetrators. It was also about profiling the people who called her onto their turf." Evelyn was talking about the police officers who called her in to help with a serial killer case, but Melinda's biggest challenge is figuring out Kane!
Her fellow agent is charming but antisocial. Once upon a time, he was partnered up with the daughter of TCD's Director. His partner died on a mission and although everyone on the team knows about the tragedy, no one knows the details. But Melinda can tell that working with her is the last thing Kane wants to do – and her background in psychology and profiling tell her it's because he's afraid another partner will get killed working with him.
Figuring out how the hate group is connected to the traitor inside Petrov Armor may be crucial to bringing down both the traitor and a group of dangerous criminals who have targeted Leila. But to do so, Melinda will have to use all of her profiling skills in order to get Kane to trust her.
You can find out if it works in SECRET INVESTIGATION!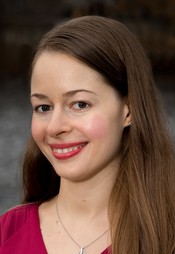 Publishers Weekly bestselling author ELIZABETH HEITER likes her suspense to feature strong heroines, chilling villains, psychological twists, and a little bit (or a lot!) of romance. Her research has taken her into the minds of serial killers, through murder investigations, and onto the FBI Academy's shooting range. Her novels have been published in more than a dozen countries and translated into eight languages; they've also been shortlisted for the HOLT Medallion, the Daphne Du Maurier award, the National Readers' Choice award and the Booksellers' Best award and won the RT Reviewers' Choice award.
The heroine of Elizabeth's Profiler novels was called "one of the most amazing characters created in print" by Fresh Fiction. Her novels have received praise from Lee Child, J.T. Ellison, Jeffery Deaver, Tess Gerritsen, R.L. Stine, Allison Brennan, Laura Griffin, Suzanne Brockmann, Hank Phillippi Ryan and Zoë Sharp.
1 comment posted.