Instead of trying to find your perfect match in a dating app, we bring you the "Author-Reader Match" where we introduce you to authors as a reader you may fall in love with. It's our great pleasure to present Annabeth Albert!
Writes:
I write hot men in dangerous situations! More specifically, I write contemporary LGBTQ romance, mainly m/m pairings with bi/pan/ace/demi rep and more. I love books with heat, heart, and feels amid exciting backdrops. In my latest, BURN ZONE, I'm launching my HOTSHOTS series about smoke jumpers and wildfire fighters in Central Oregon. This series features burning hot chemistry, some of my favorite tropes with fresh twists, and a dedicated community of first responders who band together to keep the place they love safe. Fans of my OUT OF UNIFORM series will like the "band of brothers" feel here! And book one, BURN ZONE, is an older brother's best friend romance with a forbidden twist as an upbeat newbie smoke jumper takes on the older, grumpy veteran he's crushed on for years.
About:
Like long reads and deep feels that linger after the last page? Like your authors with bulging backlists and well-honed plots? Want sexy excitement without sacrificing characterization? Well, I might be the author for you! Multi-published Pacific Northwest writer seeks likeminded readers for long-term relationship spanning multiple series. Loves LGBTQ romance, hot heroes, wooing via food and cute pets, and staying up late reading. Must love big books and lots of banter!
What I'm looking for in my ideal reader match:
Loves big brother's best friend trope
Likes long books
Here for the pining
Ready for the sizzling chemistry
Enjoys adorable pets & fun secondary characters
Into some angst with a very happy ending
Loves big emotions, action scenes, and rooting for a couple to figure out the path to HEA.
What to expect if we're compatible:
A range of book lengths, but plenty of long, meaty reads
Varying heat levels, but lots of sizzle overall and plenty of on-screen loving
Heroes you'll care about
Memorable secondary characters (Many of whom get books!)
Series that develop interesting settings, professions, and groups of friends and families
Characters who grow over the course of a book
Relationships that develop and change and deepen over time
Big, fluffy happy endings and epilogues that leave you smiling
Anticipating the next book in the series
Hot Shots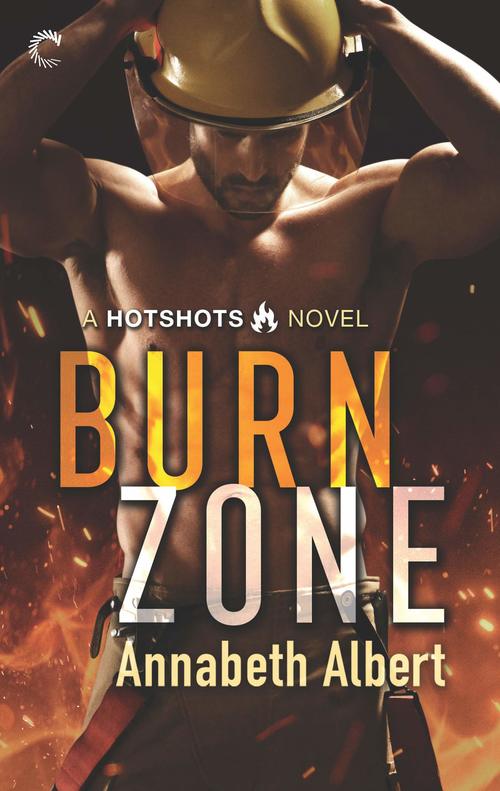 Introducing Annabeth Albert's Hotshots series: The emotions and intensity of Chicago Fire with the raw, natural elements of Man vs. Wild.
Danger lurks everywhere for Central Oregon's fire crews, but the biggest risk of all might be losing their hearts…
Smokejumper Lincoln Reid is speechless to see Jacob Hartman among his squad's new recruits. Linc had promised his late best friend he'd stay away from his little brother. And yet here Jacob is…and almost instantly, the same temptation Linc has always felt around him is causing way too many problems.
Jacob gets everyone's concerns, but he's waited years for his shot at joining the elite smokejumping team, hoping to honor his brother's memory. He's ready to tackle any challenge Linc throws his way, and senses the chemistry between them—chemistry Linc insists on ignoring —is still alive and kicking. This time, Jacob's determined to get what he wants.
Close quarters and high stakes make it difficult for Linc to keep his resolve, nevermind do so while also making sure the rookie's safe. But the closer they get, the more Linc's plan to leave at the end of the season risks him breaking another promise: the one his heart wants to make to Jacob.
Romance LGBTQ | Romance Contemporary [Carina Press, On Sale: April 27, 2020, e-Book, ISBN: 9781488057045 / eISBN: 9781488057045]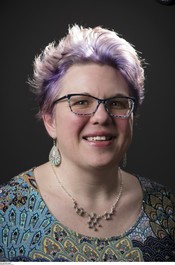 Annabeth Albert grew up sneaking romance novels under the bed covers. Now, she devours all subgenres of romance out in the open--no flashlights required! When she's not adding to her keeper shelf, she's a multi-published Pacific Northwest romance writer. Emotionally complex, sexy, and funny stories are her favorites both to read and to write. Annabeth loves finding happy endings for a variety of pairings and is a passionate gay rights supporter. In between searching out dark heroes to redeem, she works a rewarding day job and wrangles two toddlers. Represented by Saritza Hernandez of the Corvisiero Literary Agency
No comments posted.