For those of you who know me as both Jade Lee and Kathy Lyons, the cover below may surprise you. First – I'm going back into HISTORICAL ROMANCE! Woo hoo! Dragonsblade Publishing asked me to launch the most amazing shared world and I agreed. It's a fun, fun, fun set up about a gaming hell that gambles on unusual things. My book is about a jewelry maker and the lord who needs her skills ASAP and is willing to pay handsomely for the privilege. (He needs her to make jewelry not…well, some of the other things that happen!). The book releases February 27 and is up for pre-order now. In case, you know, you wanted to check it out!
Anyway, the world is the Lyon's Den, not the Lyons' Den. It's not a typo, even though my alternate penname is Lyons. Confusing? Don't worry about it. All you have to do is admire the cover. Tell me it looks fabulous. Read the back cover copy and tell me you like it. (I cannot tell you how hard we worked on that copy). Say something to me and one of you will win a signed print copy of the book!
--
COMMENT TO WIN: Let Jade Lee know what you think of her new cover and the back cover copy (read more below) in the comments and you'll be entered to win a SIGNED print copy of INTO THE LYON'S DEN! Good luck!!
--
The Lyon's Den Connected World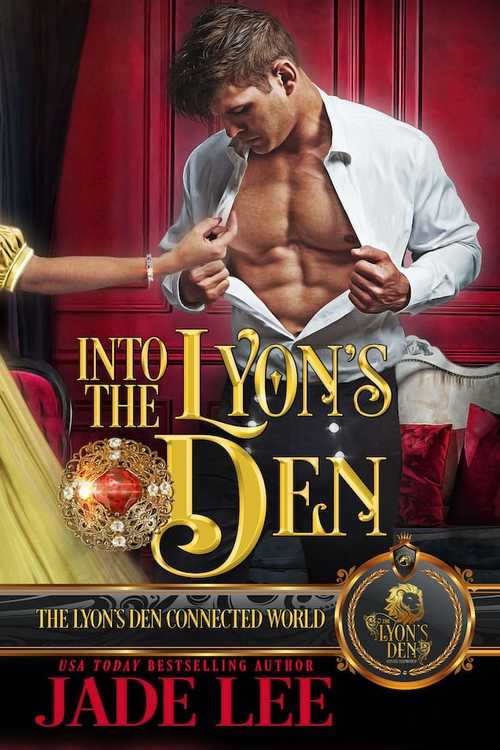 From USA Today Bestselling author JADE LEE, a lush tale from the greatest, most notorious gambling den in London. Welcome to the world of THE LYON'S DEN: The Black Widow of Whitehall Connected World!
Intrigue makes for strange bedfellows...
Elliott, Lord Byrn, often found himself in strange places, but none is more bizarre than the infamous Lyon's Den gaming house in a tony part of London. The gambling doesn't surprise him, nor the salacious things rumored to happen in the upstairs rooms. What shocks him is a slip of a girl jeweler/fence who bargains with him over a missing brooch. He needs her to refashion the thing before anyone else realizes it is missing and she drives a hard bargain.
Harder than he can imagine...
Amber Gohar lives her days in the gray world of a gambling hell, but she dreams of escaping into the vibrant world of the ton. When the opportunity arises for her to spend just one night at a society ball, she grabs it with both hands, never expecting that she would also be taking hold of a man who set her heart on fire. But once she realizes what she's done, she won't let go. She can't. Happily ever after doesn't come easily, or for free, in the world of The Lyon's Den.
How these two unlikely bedfellows discover their best bargain will set both the ton, and The Lyon's Den, on fire.
READ FOR FREE IN KINDLE UNLIMITED!
Romance Historical [Dragonblade Publishing, On Sale: February 27, 2020, e-Book, / ]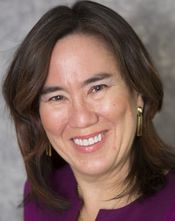 A USA Today Bestseller, Jade Lee has been scripting love stories since she first picked up a set of paper dolls. Ball gowns and rakish lords caught her attention early (thank you Georgette Heyer), and her fascination with the Regency began. And as a Taurus, she lives to pit a headstrong woman against a tortured hero just to watch them butt heads on the way to true love. Flesh wounds are rare, but the healing and laughter are real.
And don't forget Jade's other name, Kathy Lyons. That's Jade's lighter, contemporary side. She writes for Harlequin Blaze merging hawt sex and funny relationships into really great reads.
No comments posted.