Welcome back to Fresh Fiction! Can you tell us a little bit about yourself and your new book, THE WORDS BETWEEN US?
Thanks so much for having me! I've been in publishing for a long time, but 2019 was the first time I was on the other side of it all, as an author. My first novel, We Hope for Better Things, published in January. My second, The Words between Us, came out the first week of September. Two books in one year has been a little nuts! But I'm excited to introduce readers to Robin Windsor with The Words between Us.
The book opens on the day that Robin's father is scheduled to be executed for the crimes that sent him and Robin's mother to prison and sent Robin to live with a grandmother in Michigan she'd never met, when Robin was just fourteen. As an adult, Robin owns a struggling used bookstore that is close to insolvency. On this same day, Robin receives a rare book in the mail that could help her store stay afloat for a while longer if she can find a buyer. But when she realizes this is the very copy of the book she had once shared with her first crush when she first came to Michigan that long-ago summer, it's clear to her that she can't escape the past, even with a new name.
Your main character, Robin Windsor, has a really painful past that she's been running from for most of her life. How did you balance the troubles of Robin's past with the present-day part of the book?
Our past creates our present in so many ways. We're an amalgamation of all the things that have happened to us, all the things that have been said to us, good or bad or indifferent. But that doesn't always mean we understand the connection between our past and our present. In alternating "Now" and "Then" chapters, I allow the reader to uncover the truth of Robin's past almost at the same rate she does. It's kind of how we get to know a real person, right? We don't get all of their backstory in one fell swoop so that everything they do makes sense to us. No, we get it bit by bit, if we get it at all, and the longer we know someone the deeper we know them. Their odd or annoying behaviors can become understandable and even acceptable to us once we know what they'd been through. Hopefully, by the end of the book, readers can not only understand Robin but love her in spite of her faults.
Many bookworms dream of working in or opening their own bookstore someday, but it's a lot of work. . . not just sitting around and talking about books all day! What kind of research did you do to prepare for this part of Robin's life? Do you have a favorite bookstore?
When I created Robin's bookstore, I was thinking of several used bookstores I love, including Curious Books in East Lansing and John King Books in Detroit. Places with tight aisles and high shelves and piles of overflow books cluttering up corners in the store. The lovely thing about Robin owning this store is that she really doesn't know what she's doing--which is probably why it is failing, but also meant that I didn't do a lot of research to find out how to make it work. One of Robin's great limitations in her life is that she reacts to things in big ways with very little planning. It gets her into a lot of trouble!
Books are an important part of this book - it's how Robin and Peter become friends as teenagers and how they reconnect later in their adult lives. Do you have any books from your adolescence that changed your life?
In some small way, I think most of the books I have read have changed me. Even if it's just a tiny bit, even if I couldn't articulate exactly why. Most of the books Robin and Peter share are books I read in school, books that had things to say about honor, integrity, selfishness, ego, expectations, and so much more, and each one of those had a part in making me "me." But the books that probably did the most to form the person I am now are the ones I read as a child and teenager. Along with my obsession with watching National Geographic documentaries, books like Watership Down and The Island of the Blue Dolphins and other books where animals, habitat, and survival feature prominently helped mold me into a conservationist (and made me reach for other books as an adult that reinforced those views--A Walk in the Woods, American Canopy, Last Child in the Woods, and others).
THE WORDS BETWEEN US is a very emotional story. How do you unwind after writing particularly gut-wrenching scenes?
Stand up, stretch, and go do something physical that takes zero intellectual or emotional energy, whether that's emptying the dishwasher or taking the dog for a walk or weeding the garden.
I find that authors give some of the best book recommendations! What have you read recently that you absolutely loved?
Though I have taken most of the year to get through it (partly because this year has been just so incredibly busy) I have really enjoyed the keen observational wit and cultural commentary of Chimamanda Ngozi Adichie's Americanah.
Rapid Fire Random Questions
Favorite animal: Who can choose? They are all so amazing in their own special ways.
Coffee or tea: Coffee in the morning. Tea in the afternoon.
Favorite book to re-read: Watership Down
Beach or mountains: Beach. Especially deserted stretches of beaches. Good thing I live in a state with over 3,200 miles of coastline.
When you were younger, what did you want to be when you grew up?: A veterinarian or a writer
Dream vacation: Scotland
Aside from reading and writing, what are your hobbies?: Painting (oil and watercolor), photography, writing poetry, gardening
Five people you'd invite to your book club (dead, alive, fictional, etc.!): Jo March, Elizabeth Bennett, Virginia Woolf, Karen Swallow Prior, and Donald Maass
Favorite movie: Impossible to choose. I don't even know if I could limit it to my top ten.
You have a totally free afternoon - no deadlines, no obligations, no Twitter notifications! What do you do?: Practical answer: catch up on neglected household duties. Idealized answer: find a semi-wild place with no people and just waste time picking up rocks and leaves and interesting seed pods and taking pictures.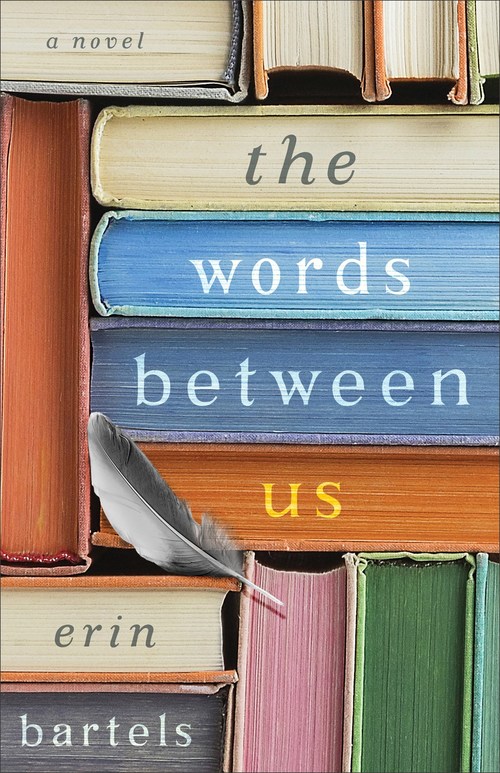 Robin Windsor has spent most of her life under an assumed name, running from her family's ignominious past. She thought she'd finally found sanctuary in her rather unremarkable used bookstore just up the street from the marina in River City, Michigan. But the store is struggling and the past is hot on her heels.
When she receives an eerily familiar book in the mail on the morning of her father's scheduled execution, Robin is thrown back to the long-lost summer she met Peter Flynt, the perfect boy who ruined everything. That book--a first edition Catcher in the Rye--is soon followed by the other books she shared with Peter nearly twenty years ago, with one arriving in the mail each day. But why would Peter be making contact after all these years? And why does she have a sinking feeling that she's about to be exposed all over again?
With evocative prose that recalls the classic novels we love, Erin Bartels pens a story that shows that words--the ones we say, the ones we read, and the ones we write--have more power than we imagine.
Mystery | Romance | Christian [Revell, On Sale: September 3, 2019, Paperback / e-Book, ISBN: 9780800734923 / eISBN: 9781493419302]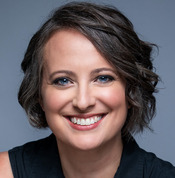 ERIN BARTELS is a copywriter and freelance editor by day, a novelist by night, and a painter, seamstress, poet, and photographer in between. Her debut novel, We Hope for Better Things, released in January 2019 from Revell Books, and will be followed in September 2019 with The Words between Us, the manuscript for which was a finalist for the 2015 Rising Star Award from the Women's Fiction Writers Association. Her short story "This Elegant Ruin" was a finalist in The Saturday Evening Post 2014 Great American Fiction Contest. Her poems have been published by The Lyric and The East Lansing Poetry Attack. A member of the Capital City Writers Association and the Women's Fiction Writers Association, she is former features editor of WFWA's Write On! magazine. Erin lives with her husband and son in Lansing, Michigan, nestled somewhere between angry protesters on the Capitol lawn and couch-burning frat boys at Michigan State University. And yet, she claims it is really quite peaceful.
***
Fresh Fiction Editorial Manager Danielle Dresser is an avid reader, lackluster-yet-mighty crafter, and accomplished TV binge-watcher. Once upon a time, she was a publisher publicist and continues to cultivate her love of books and reading by chatting with the best authors in the business. She lives in Chicagoland with her very own romance hero husband, darling daughter, and two tempestuous cats. Follow her on Twitter and Instagram, @dj_dresser.
1 comment posted.