While HANDLE WITH CARE is a rom-com, Lincoln's brother Armstrong's crazy antics certainly make sure of that! - it also deals with some deeply rooted family issues for both Lincoln and Wren. How did you strike a balance between the serious storylines that bring our hero and heroine closer together with the laugh out loud funny situations?
Armstrong is quite literally my favorite villain to write! He's so horrible and having him schooled by Wren, or his brother always makes me smile. I tend to insert humor to temper the more serious moments. I love the lightness of a rom-com, but I also want the story to have depth and the characters to grow throughout the story. Facing family challenges helps both Lincoln and Wren grow, on their own and together as a couple.
Lincoln Moorehead has been off the grid for a while and isn't exactly thrilled to be the new CEO of his family's media business in New York City. This also means he has to actually interact with his family. What did this strained family dynamic add to the overall story and Lincoln's story arc in particular?
Lincoln has done everything he can to separate himself from his family, including shunning the family business and working overseas. He's philanthropic, loyal and honest, something that no one in his immediate family seems to be. As Lincoln uncovers family secrets, he learns that not everything was as it seemed, and there are some painful and difficult revelations along the way. In the end, Lincoln has to come to terms with his own personal losses and misperceptions. It's a significant amount of growth in a short time, and Wren is the perfect partner to help him through those difficult experiences.
I loved how strong Wren Sterling is in this book! She's great at her job, isn't afraid to put people in their place, and isn't a pushover. And while she's level-headed and rational, Wren also has her own dreams, and some demons in her past to deal with, too. What went into developing such a well-rounded character?
I honestly adored writing Wren. She and Lincoln balance each other out so well. I don't think a character who wasn't as confident and sure of herself would have been able to handle Lincoln (or Armstrong). For Wren's character, there needed to be a balance between her past and her desire to rise above the trauma and her personal demons. Both Wren and Lincoln are altruistic, compassionate and driven people and those characteristics made for a dynamic and sometimes explosive relationship, particularly when they butt heads!
Between Moorehead matriarch affectionately called G-Mom, Lincoln's wreckless younger brother, and Wren's BFF, the side characters are just as charming as the main couple, and are definitely scene stealers in my opinion! Who is one of your favorite side characters from this book?
While Armstrong is definitely my favorite side character that I love to hate, G-Mom is my favorite "good" character. I loved writing Lincoln's relationship with her. She's loosely based on my own great grandmother who was a smart, savvy businesswoman with a huge heart, and I wanted to pay homage to her amazing role in my dad's life and my own.
What have you read recently that you adored? We love book recommendations here!
Some of my most recent favorites are Praying for Rain by BB Easton, Broken Knight by LJ Shen, Undeniable by Melanie Harlow, Kill Switch by Penelope Douglas and The Accidental Roommate by Jayci Lee.
What can readers expect from you next?
The All In series is coming this fall! The first standalone in the series is called A Lie for a Lie and it releases October 15th with the second scheduled for early 2020. They're romantic comedies with a hockey slant and I'm so excited for them!
Rapid Fire Random Questions
Favorite Romance Trope: Second chance romance
Go to mani/pedi nail polish color: Silver
Do you dog-ear or use a bookmark in your books?: Both
Pancakes or waffles?: Avocado toast
Favorite book from childhood: Bridge to Terebithia
Morning person or night owl: Night owl
First thing you'd splurge on if you won the lottery: A new house with a library
A song that will always cheer you up: Anything by USS
Favorite season: Summer
You have a totally free afternoon - no deadlines, no obligations, no Twitter notifications! What do you do?: Read in my backyard!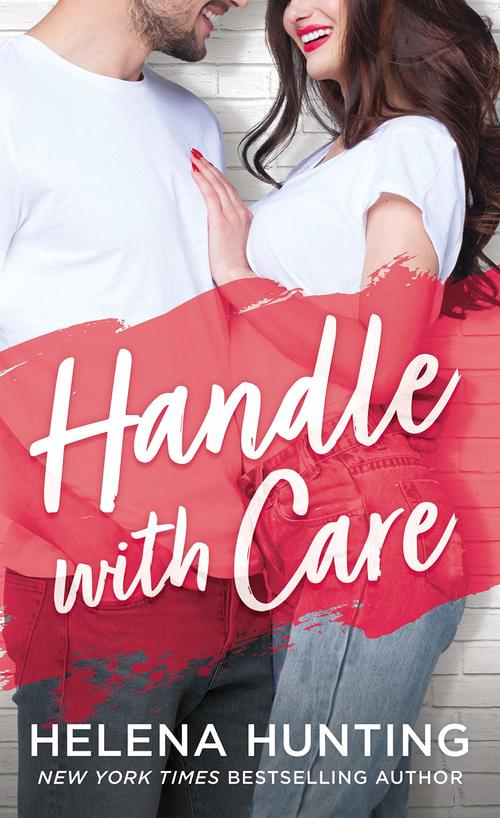 HE WANTS TO LOSE CONTROL.
Between his parents' messed up marriage and his narcissistic younger brother, Lincoln Moorehead has spent the majority of his life avoiding his family. After the death of his father, Lincoln finds himself in the middle of the drama. To top it all off, he's been named CEO of Moorehead Media, much to his brother's chagrin. But Lincoln's bad attitude softens when he meets the no-nonsense, gorgeous woman who has been given the task of transforming him from the gruff, wilderness guy to a suave businessman.
SHE'S TRYING TO HOLD IT TOGETHER.
Wren Sterling has been working double time to keep the indiscretions at Moorehead Media at bay, so when she's presented with a new contract, with new responsibilities and additional incentives, she agrees. Working with the reclusive oldest son of a ridiculously entitled family is worth the hassle if it means she's that much closer to pursuing her own dreams. What Wren doesn't expect is to find herself attracted to him, or for it to be mutual. And she certainly doesn't expect to fall for Lincoln. But when a shocking new Moorehead scandal comes to light, she's forced to choose between her own family and the broody, cynical CEO.
Romance Contemporary [St. Martin's Paperbacks, On Sale: August 27, 2019, Mass Market Paperback / e-Book, ISBN: 9781250183996 / eISBN: 9781250184009]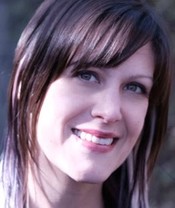 NYT and USA Today Bestselling author, Helena Hunting lives outside of Toronto with her amazing family and her two awesome cats, who think the best place to sleep is her keyboard. Helena writes everything from contemporary romance with all the feels to romantic comedies that will have you laughing until you cry.
***
Fresh Fiction Editorial Manager Danielle Dresser is an avid reader, lackluster-yet-mighty crafter, and accomplished TV binge-watcher. Once upon a time, she was a publisher publicist and continues to cultivate her love of books and reading by chatting with the best authors in the business. She lives in Chicagoland with her very own romance hero husband, darling daughter, and two tempestuous cats. Follow her on Twitter and Instagram, @dj_dresser.
No comments posted.