Fourteen years ago, Kensie Morgan watched helplessly as her younger sister was abducted in front of their house. Ever since, her life has been filled with dead-end leads and false hope. But then a note surfaces in Desparre, Alaska, claiming to be from her sister. Kensie ignores the advice of everyone around her and travels to the remote town.
Desparre Herald Reporter: Before we get started, I just want to let you know what to expect…
Kensie Morgan: I know how this goes. I've been talking to reporters about my little sister since I was thirteen.
Desparre Herald Reporter: But wouldn't your parents…
Kensie Morgan: After few years go by, a missing child is old news. No one wanted to interview my parents anymore. They couldn't get attention for her. But talk to the older sister who watched her get taken? That was still newsworthy.
Desparre Herald Reporter: Sounds like a tough way to grow up.
Kensie Morgan: If any of this means I can bring Alanna home, it will all be worth it.
Desparre Herald Reporter: Okay, then, let's get to why you're here. Most of the people who come to Desparre are looking to get lost. Either from themselves or from the world or sometimes from the law. Why are you here?
Kensie Morgan: A local store owner found a note that was supposedly signed by my sister. It read, "I'm still alive. I'm not the only one."
Desparre Herald Reporter: You think the note is really from your sister? After all, you were successful. Your sister's disappearance got a lot of press over the years. If she were really still alive, don't you think she would have been found by now? Maybe this is someone's idea of a sick joke.
Kensie Morgan: It's possible. It's happened before. But this time, I just have a feeling…
Desparre Herald Reporter: You traveled 3,500 miles on a feeling?
Kensie Morgan: Wouldn't you, if it were your sister?
Desparre Herald Reporter: Fourteen years is a long time. I'm sure you know statistics say –
Kensie Morgan: That it's too late? Yeah, I know. But I refuse to give up.
Desparre Herald Reporter: So, what about the rest of the note? "I'm not the only one." What do you think that means?
Kensie Morgan: I have no idea. But I think I've found someone who can help me. His name is Colter Hayes. He's an ex-Marine who lives here with his Combat Tracker Dog, Rebel. Rebel used to work for the military, going from the site of explosions to the person who set it. If she can do that, helping me find my sister should be simple.
Desparre Herald Reporter: That seems like a different specialty. And I wasn't kidding about the number of people who come here because they don't want to be found. Desparre is beautiful, but it can be dangerous. Even for an ex-Marine.
Kensie Morgan: Well then, I'm probably better off with an ex-Marine than by myself, wouldn't you say?
Desparre Herald Reporter: Yeah, maybe. But off the record, I know Colter Hayes. He's been here for a year and that man just wants to hide away from the world. He's not going to want a job like that. I'm pretty sure he's here to forget everything that was part of his life when he was in the military. And you think you can get him to just dive right into a new mission?
Kensie Morgan:If I haven't given up on finding my sister after fourteen years, you think I'm going to let a little thing like a stubborn ex-Marine get in my way?
Desparre Herald Reporter: I think stubborn is an understatement. I'm not sure –
Kensie Morgan: Trust me. I can convince him…
You can find out if Kensie is able to talk Colter and Rebel into taking on a brand new mission in K-9 DEFENSE. Learn more about the book, read an excerpt, and order a copy here.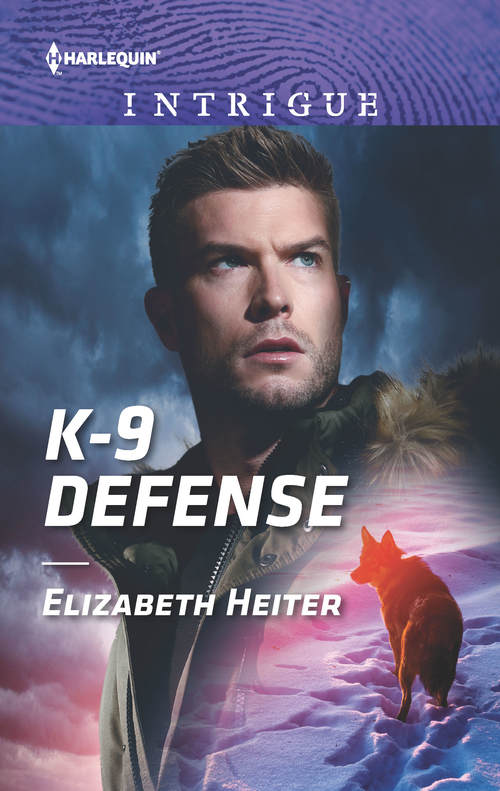 To help a desperate woman's search, he'll have to brave treacherous territory.
In the wilds of Alaska, grieving former marine Colter Hayes shuts out the world…until he and his combat tracker dog become Kensie Morgan's last hope of finding her long-missing sister. The improbable mission starts to rekindle Colter's desire to rejoin the world—while saving Kensie from a killer unsettles his heart. Can they find all they are searching for before it's too late?
Romance Suspense [Harlequin Intrigue, On Sale: April 16, 2019, Paperback / e-Book, ISBN: 9781335604385 / eISBN: 9781488045851]
1 comment posted.