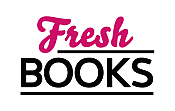 Curl up with a great March read!
Reviews
1 - 20 of 429 ( prev | next )
In A Badger Way
by Shelly Laurenston
"The honey badgers are back in full force! A certified good read."
Posted March 21, 2019

IN A BADGER WAY is the second installment to the Honey Badgers Chronicles by Shelly Laurenston. With this latest book, she throws away an expectation and really has a free-for-all with her Read more...



Wild Country
by Anne Bishop
"The Others is a series that I will never get tired of!"
Posted March 6, 2019

Returning to the world of The Others, Anne Bishop writes about this enticing world through the eyes of another protagonist. This time we have events that may feel familiar to readers who have read the previous book, Read more...



Broken Bone China
by Laura Childs
"A Tea Shop Mystery to die for!"
Posted February 28, 2019

Laura Childs returns with BROKEN BONE CHINA, another amazing installment in the Teashop Mystery series. I love this series because of it's attention to detail. The way Childs pens her stories really show Read more...



Summoned to Thirteenth Grave
by Darynda Jones
"A great ending to the beloved series!"
Posted January 24, 2019

Darynda Jones has shown a lot of her talent throughout the Charley Davidson series and while I was excited for this book, it was also very bittersweet to see the series come to an end. With Read more...



Prisoner of Night
by J.R. Ward
"Ward is the queen of Paranormal Romance!"
Posted January 8, 2019

J.R. Ward returns to the Black Dagger Brotherhood world with this novella. PRISONER OF NIGHT features two vampires that have been through hell. Ahmare has had her brother taken from her and the Read more...



Not the Duke's Darling
by Elizabeth Hoyt
"The Greycourt series is going to be a hit!"
Posted December 6, 2018

As a fan of Elizabeth Hoyt for some time now, I was very excited to see that she has a new series out called Greycourt. NOT THE DUKE'S DARLING is the first book Read more...



Diamond Fire
by Ilona Andrews
"Burns hot and doesn't disappoint!"
Posted November 1, 2018

DIAMOND FIRE is a novella set in the Hidden Legacy world that Ilona Andrews has created. I was really excited to read this story because we get to see more of Nevada and Connor Read more...



The Ghost and the Bogus Bestseller
by Cleo Coyle
"A magnificent cold case mystery!"
Posted October 25, 2018

Cleo Coyle returns with their sixth book in the Haunted Bookshop series, THE GHOST AND THE BOGUS BESTSELLER. Eager fans have been anxiously awaiting this series. However, this is actually the first time I Read more...



Archangel's Prophecy
by Nalini Singh
"Singh is a must-read, especially if you love Paranormal Romance!"
Posted October 18, 2018

Nalini Singh returns to the dark and twisted world of the Guild Hunter series with ARCHANGEL'S PROPHECY. Readers are back with Elena and Raphael, the main couple of the series as they experience Read more...



Consumed
by J.R. Ward
"CONSUMED by J.R. Ward enthralls and keeps you reading all throughout the night."
Posted October 2, 2018

J.R. Ward delights readers with a brand new contemporary series featuring firefighters. As you can guess, there's plenty of heat and fire in this characters, creating an interesting mix of humor and heart. Ward surprised me with this book. I had no idea what to expect, but I Read more...



Death Doesn't Bargain
by Sherrilyn Kenyon
"Captures true love while also giving readers the ride of their lives!"
Posted September 20, 2018

As a fan of Sherrilyn Kenyon's storytelling, I was really looking forward to the next installment in the Deadman's Cross series. DEATH DOESN'T BARGAIN features Kalder and Cameron, two characters that Read more...



Magic Triumphs
by Ilona Andrews
"With Ilona Andrews, you're guaranteed a good read!"
Posted September 2, 2018

Readers, get ready for MAGIC TRIUMPHS, the tenth book in the Kate Daniels series by Ilona Andrews! In this latest installment, Andrews sets a brutal pace for her characters. As much as things have changed for Read more...



Shot in the Dark
by Cleo Coyle
"SHOT IN THE DARK is the perfect amount of mystery and fun!"
Posted April 4, 2018

In book seventeen of the Coffeehouse Mysteries series by Cleo Coyle, Clare Cosi has her work cut out for her when a smartphone dating game makes the Village Blend a popular hangout for single people. In Read more...



Plum Tea Crazy
by Laura Childs
"Laura Childs has definitely made her mark as one of the best authors of cozy mysteries."
Posted March 7, 2018

The death of a banker brings Theodosia back into amateur sleuthing and in book nineteenth of the Tea Shop Mysteries, Laura Childs has definitely made her mark as one of the best authors of cozy mysteries Read more...



Shot on Gold
by Jaci Burton
"Burton doesn't cut any corners here and delivers a fabulous read for her readers."
Posted February 27, 2018

The Play-by-Play series has come a very long way since the first book in the series. Beginning as an erotic romance series, I feel like it's become much more about contemporary romance, which Read more...



Deadmen Walking
by Sherrilyn Kenyon
"DEADMAN WALKING is a strong start for Sherrilyn Kenyon and the Deadman's Cross series."
Posted December 27, 2017

DEADMEN WALKING is the first installment in Sherrilyn Kenyon's Deadman's Cross series. For Dark Hunter fans, this is an entirely new series that features new mythology. However, there Read more...



Wicked Abyss
by Kresley Cole
"Cole delivers yet another exciting book for readers to enjoy"
Posted December 27, 2017

Kresley Cole surprises and delights readers with the eighteenth installment to the Immortals After Dark series. Known for her spunky heroines and sexy heroes, Cole delivers yet another exciting book for readers to enjoy. The main couple of Read more...



Ride It Out
by Cara McKenna
"Cara McKenna offers something different for readers to devour."
Posted September 26, 2017

RIDE IT OUT is the fourth book in the Desert Dogs series by Cara McKenna. It's a contemporary Biker Romance that has a small-town feel to it. Laid back but still riddled with conflict, this small town of Read more...



Midnight Jewel
by Richelle Mead
"Mead's writing is still exceptional"
Posted August 10, 2017

Richelle Mead returns to the world of the Glittering Court with MIDNIGHT JEWEL. This time, readers are introduced to Mira. She is different from the heroine in the first book because she is a refugee of war and now that Read more...



Wildfire
by Ilona Andrews
"WILDFIRE is as red hot and blazing as the title suggests."
Posted July 19, 2017

In book three of the Hidden Legacy series, Ilona Andrews has penned an engaging read once again. Although I think you can enjoy this book as a standalone, I would highly suggest reading this series in order as it helps Read more...



Annie Tegelan
Annie Tegelan is an avid reader and writer. She writes New Adult Dystopian and Contemporary Romance under the pen name Ana Jolene. Please visit her website www.anajolene.com for more details about her books! Her go- to genre is Romance, anything from Paranormal Romance, Erotic, Contemporary, Suspense and Historical. She also enjoys Science Fiction and Fantasy, Urban Fantasy and Teens and YA. She also reviews and blogs for www.underthecoversbookblog.com
Features & Posts