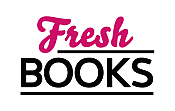 Read some great books in April...you'll be blooming!
Reviews
1 - 20 of 404 ( prev | next )
Etched in Bone
by Anne Bishop
"ETCHED IN BONE is sure to be a win for readers!"
Posted March 30, 2017

With five books in the Others series, Anne Bishop has been able to take readers on a magical ride filled with shifters and a blood prophet. ETCHED IN BONE is the latest installment and I would Read more...



Dead and Breakfast
by Kate Kingsbury
"DEAD AND BREAKFAST is an excellent start to the series."
Posted March 20, 2017

DEAD AND BREAKFAST is the first book in the Merry Ghost Inn. This is my first read from this author and I have to say that I was pleasantly surprised by it. I love Cozy Mysteries and this one definitely has a wonderful cozy vibe to its setting on the Read more...



Silence Fallen
by Patricia Briggs
"SILENCE FALLEN is now my favorite book in the series."
Posted March 7, 2017

Book ten in the Mercy Thompson series holds a lot of drama, suspense and action for Mercy and the gang. SILENCE FALLEN starts with a jaw-dropping scene that sets the pace for the rest of the book. If you Read more...



Under Pressure
by Lori Foster
"UNDER PRESSURE is a thrilling installment in Lori Foster's new Romantic Suspense series."
Posted March 5, 2017

UNDER PRESSURE is the first thrilling installment in Lori Foster's new romantic suspense series. Featuring an elite security agency, don't be surprised to find an abundance of hot, highly-trained heroes who just might fall in love. The first is Leese Phelps who is one of those men Read more...



All the Little Liars
by Charlaine Harris
"This book hits readers right in the heart."
Posted March 5, 2017

After more than a decade, Charlaine Harris has returned to her reader-favorite Aurora Teagarden series. ALL THE LITTLE LIARS takes places exactly where the last book finished with Aurora and her beau, Robin. In the very near future, they Read more...



Deck the Hallways
by Kate Carlisle
"Shannon is one of my favorite heroines."
Posted March 5, 2017

Kate Carlisle returns to her Fixer-Upper series for the holidays. Shannon Hammer is struggling to get into the Christmas spirit when trouble starts occurring at her next project site. When a fight erupts between Shannon's father and the petty president of the bank who's backing her current Read more...



Eggnog Murder
by Leslie Meier, Lee Hollis, Barbara Ross
"A great blend of charm, mystery, and Christmas cheer!"
Posted March 5, 2017

EGGNOG MURDER is a collection of Cozy Mystery story stories by some of the best authors in the genre. When I saw this anthology, I immediately picked it up because I have never tried any of the authors' works before, but have heard about how great their books are. All Read more...



Zero to Sixty
by Marie Harte
"Harte was really able to hit the mark on all of what makes a good book great"
Posted February 6, 2017

ZERO TO SIXTY is high on my most anticipated book list. After reading and loving the last book in the Body Shop Bad Boys series, I became instantly hooked to Marie Harte's writing. It's a lethal Read more...



Eleventh Grave in Moonlight
by Darynda Jones
"Be prepared to have the time of your life with 'Eleventh Grave in Moonlight'"
Posted January 23, 2017

Charley Davidson is back and she is better than ever! Darynda Jones thrills and excites readers with the eleventh book in the Charley Davidson series. As always, there Read more...



The Bronze Key
by Cassandra Clare, Holly Black
"Sweet and exciting, these characters are just bursting with intrigue."
Posted January 10, 2017

THE BRONZE KEY by Holly Black and Cassandra Clare is a little bit of a different read for me because it's a Young Adult novel. I've read books by both authors before so I'm quite familiar with their writing style. Read more...



Egg Drop Dead
by Laura Childs
"I'm a big fan of Laura Childs' way of writing."
Posted January 5, 2017

In book seven of the Cackleberry Club series by Laura Childs, Suzanne heads over to a neighboring dairy farm to pick up some wheels of cheese when she notices that Mike, the farmer, isn't there. After some further investigation Read more...



Dead to the Last Drop
by Cleo Coyle
"I'm really impressed with the originality of this storyline."
Posted January 5, 2017

With fifteen books already in the Coffeehouse Mystery series, one would think that that they might get a tad repetitive. Well, that's definitely not the case here with DEAD TO THE LAST DROP. In this book, we move from Read more...



Killing Thyme
by Leslie Budewitz
"The Spice Shop Mysteries hit the spot!"
Posted January 5, 2017

In the third book of the Spice Shop Mysteries, Pepper Reece has a lot of things going on. With an old family friend reappears into their lives again when everyone, including her mother, thought she was dead, it Read more...



The Hero
by Donna Grant
"Grant gets bonus points for imagination."
Posted January 5, 2017

THE HERO is the first book in Donna Grant's Sons of Texas series. It's her first contemporary romance so I was eager to see what she would have in store for her readers. Right Read more...



Crepe Factor
by Laura Childs, Terrie Farley Moran
"CREPE FACTOR is certainly a must read for every mystery lover."
Posted January 4, 2017

In the fourteenth book of the Scrapbooking Mystery series, Laura Childs dazzles and delights with Marcela and Ava's latest murder to pop up in New Orleans. During the Winter Festival, a heated argument is seen between Martin Read more...



Going Deep
by Anne Calhoun
"The Rockstar Needs a Bodyguard...with a little extra"
Posted January 4, 2017

In the fifth book of the Alpha Ops series, Anne Calhoun follows around Cady Ward aka Maud, a well-known singer as she returns to her hometown. She's going to need some extra security so she hires Read more...



First Star I See Tonight
by Susan Elizabeth Phillips
"Bursting with personality, these books never have a dull moment in them."
Posted January 4, 2017

In the eagerly awaited eighth book in the Chicago Stars series, Susan Elizabeth Phillips excites readers all over again with Piper and Graham. Much like the other SEP heroes, Piper Dove is a quirky character who likes to Read more...



Hang Tough
by Lorelei James
"HANG TOUGH will no question make you want to rope in a cowboy for yourself."
Posted January 3, 2017

HANG TOUGH is the eighth book in the Blacktop Cowboys series and it features Tobin Hale and Jade Evans. When Jade comes to visit her grandmother, Garnet she encounter Tobin and they immediately start this incessant bickering. If you've read Lorelei James before then you know that she's Read more...



Wicked
by Jennifer L. Armentrout
"WICKED is a fun and exciting start to the Wicked saga."
Posted November 28, 2016

Jennifer L. Armentrout kicks off her New Adult Paranormal series with WICKED. Featuring fairies, this series is set in New Orleans so it has a ton of character. Ivy Morgan is the heroine of this story and like the setting, she is bursting with character. I found myself really enjoying Read more...



A Sure Thing
by Marie Harte
"I absolutely loved this book because it's a fun twist on things."
Posted November 19, 2016

Some exciting things are happening with Marie Harte! If you loved her McCauley Brothers like I have, then you'll be thrilled to know that she is releasing a new spin-off series with the Donnigans. The Donnigans are the McCauley's cousins living in Seattle. They are made up Read more...



Annie Tegelan
Annie Tegelan is an avid reader. Her go- to genre is Romance, anything from Paranormal Romance, Erotic, Contemporary, Suspense and Historical. She also enjoys Science Fiction and Fantasy, Urban Fantasy and Teens and YA. She also reviews and blogs for www.underthecoversbookblog.com
Features & Posts