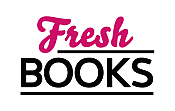 March Books to ROAR over!
Reviews
1 - 20 of 441 ( prev | next )
Lavender Blue Murder
by Laura Childs
"Laura Childs proves why she is such a powerhouse writer."
Posted March 5, 2020


LAVENDER BLUE MURDER is book twenty-one in the Teashop Mystery series. It's by far the best series that Laura Childs has written, and in this book, she proves why she is such a powerhouse writer.
Read more...



Golden in Death
by J.D. Robb
"I can't imagine my bookshelves without Eve and Roarke on them."
Posted February 5, 2020


J.D. Robb hits an incredible milestone with the 50th book of the In Death series. As one of my all-time favorite beloved series, I still can't believe that Robb has been able to pen so many Read more...



The Kissing Game
by Marie Harte
"True to Harte's style, she keeps things light and enjoyable, infusing the book with light banter"
Posted January 30, 2020


THE KISSING GAME marks a special release for Marie Harte as this has been a book that has been anticipated for a long while. Readers fell in love with Rena Jackson's character and expressed their wish to have Read more...



Wicked Bite
by Jeaniene Frost
"Frost stays true to the beloved characters of the series"
Posted January 28, 2020


It's been a long time coming. I feel like I have been waiting for this story for forever and I think with that came a lot of expectations. WICKED BITE is book two in the Night Rebel series. Because I was such a fan of Read more...



Frost and Flame
by Gena Showalter
"Gena Showalter's FROST AND FLAME is action-packed and thrilling."
Posted January 27, 2020


Gena Showalter's FROST AND FLAME is action-packed and thrilling. I was interested in the story of Bane and Nola since the first book of the series. However, I did encounter something that kind of hindered my reading experience.
As a fan of Showalter&rsquo Read more...



Cookies and Clairvoyance
by Bailey Cates
"COOKIES AND CLAIRVOYANCE is unlike any other paranormal cozy mystery I've read."
Posted January 23, 2020


As a lover of cozy mystery novels, I was looking forward to diving into the more paranormal side with COOKIES AND CLAIRVOYANCE. Bailey Cates is a well-loved author by many and I loved the concept of a hedgewitch and Read more...



The Burning Shadow
by Jennifer L. Armentrout
"The mythology behind this series is definitely my favorite aspect of this series."
Posted January 16, 2020


Jennifer Armentrout returns to the world of the Lux with the second installment of the Origin series. THE BURNING SHADOW follows Evie as she tries to navigate her way through his dark and mysterious world. After having lost pieces of Read more...



Summoned to Thirteenth Grave
by Darynda Jones
"A great ending to the beloved series!"
Posted January 1, 2020

Darynda Jones has shown a lot of her talent throughout the Charley Davidson series and while I was excited for this book, it was also very bittersweet to see the series come to an end. With Read more...



At Death's Door
by Sherrilyn Kenyon
"AT DEATH'S DOOR is rife with mayhem and mischief!"
Posted August 29, 2019


AT DEATH'S DOOR is Sherrilyn Kenyon's latest installment in the Deadmen's Cross series. If you like paranormal elements, then this is a series that you Read more...



The Evil Queen
by Gena Showalter
"THE EVIL QUEEN will definitely make you rethink the classic fairy tale!"
Posted July 3, 2019


Gena Showalter has a brand new Young Adult series called "The Forest of Good and Evil". The first book in the series is called THE EVIL QUEEN. If you can't tell already, it's a fairy tale retelling of Snow White, but the twist is that Read more...



Smooth Moves
by Marie Harte
"SMOOTH MOVES will undoubtedly sweep you off your feet!"
Posted May 16, 2019

Marie Harte has always excelled at writing contemporary romance and the Movin' On series excellently captures humor and heart in equal measures. When Cash Griffith and Jordan Fleming find themselves toe- to-toe with one another, sparks fly and this begins a new relationship with them. One of the things Read more...



Death of a Wedding Cake Baker
by Lee Hollis
"Precisely written and highly addictive!"
Posted April 23, 2019

Lee Hollis is one of my all-time favorite Cozy Mystery authors and with DEATH OF A WEDDING CAKE BAKER, they show exactly why they are the best! When Hayley Powell's best friend, Liddy Crawfield, is set to get married, the question Read more...



In A Badger Way
by Shelly Laurenston
"The honey badgers are back in full force! A certified good read."
Posted March 21, 2019

IN A BADGER WAY is the second installment to the Honey Badgers Chronicles by Shelly Laurenston. With this latest book, she throws away an expectation and really has a free-for-all with her Read more...



Wild Country
by Anne Bishop
"The Others is a series that I will never get tired of!"
Posted March 6, 2019

Returning to the world of The Others, Anne Bishop writes about this enticing world through the eyes of another protagonist. This time we have events that may feel familiar to readers who have read the previous book, Read more...



Broken Bone China
by Laura Childs
"A Tea Shop Mystery to die for!"
Posted February 28, 2019

Laura Childs returns with BROKEN BONE CHINA, another amazing installment in the Teashop Mystery series. I love this series because of it's attention to detail. The way Childs pens her stories really show Read more...



Summoned to Thirteenth Grave
by Darynda Jones
"A great ending to the beloved series!"
Posted January 24, 2019

Darynda Jones has shown a lot of her talent throughout the Charley Davidson series and while I was excited for this book, it was also very bittersweet to see the series come to an end. With Read more...



Prisoner of Night
by J.R. Ward
"Ward is the queen of Paranormal Romance!"
Posted January 8, 2019

J.R. Ward returns to the Black Dagger Brotherhood world with this novella. PRISONER OF NIGHT features two vampires that have been through hell. Ahmare has had her brother taken from her and the Read more...



Not the Duke's Darling
by Elizabeth Hoyt
"The Greycourt series is going to be a hit!"
Posted December 6, 2018

As a fan of Elizabeth Hoyt for some time now, I was very excited to see that she has a new series out called Greycourt. NOT THE DUKE'S DARLING is the first book Read more...



Diamond Fire
by Ilona Andrews
"Burns hot and doesn't disappoint!"
Posted November 1, 2018

DIAMOND FIRE is a novella set in the Hidden Legacy world that Ilona Andrews has created. I was really excited to read this story because we get to see more of Nevada and Connor Read more...



The Ghost and the Bogus Bestseller
by Cleo Coyle
"A magnificent cold case mystery!"
Posted October 25, 2018

Cleo Coyle returns with their sixth book in the Haunted Bookshop series, THE GHOST AND THE BOGUS BESTSELLER. Eager fans have been anxiously awaiting this series. However, this is actually the first time I Read more...



Annie Tegelan
Annie Tegelan is an avid reader and writer. She writes New Adult Dystopian and Contemporary Romance under the pen name Ana Jolene. Please visit her website www.anajolene.com for more details about her books! Her go- to genre is Romance, anything from Paranormal Romance, Erotic, Contemporary, Suspense and Historical. She also enjoys Science Fiction and Fantasy, Urban Fantasy and Teens and YA. She also reviews and blogs for www.underthecoversbookblog.com
Features & Posts
6 comments posted.

Re: It Happened One Midnight (3:22pm July 3, 2013):

Sounds fab! I cannot wait to read it!

Re: Lord Of Darkness (10:37am March 4, 2013):

I absolutely adore Historical Romances and find that Hoyt's way of incorporating action in the Ghost of St. Giles theme to be smart and unique!

Re: Fever (2:01pm January 25, 2012):

Great post Joan and lovely interview with Cindy! I love her Black Ops series. I just discovered them earlier this month and just love the balance of suspense and romance in the novels. I wonder, is maintaining this balance churning in the back of your head as your write?

Re: Ecstasy Untamed (4:02pm October 26, 2011):

Most imaginative movie? Maybe the Harry Potter movies or Avatar. Those ones definitely made me think, wow! Where do people come up with this?

Re: The Lady Of The Storm (5:19pm August 4, 2011):

Wow, this is a new to me author! Would love the chance to win and read her work! Cover and blurb look and sound amazing!

Re: Too Hot To Touch (5:18pm August 4, 2011):

First crush for me was my neighbour in kindergarden! is that too young? *bites nails* I got the lead as Mary for the Xmas play and he was Joseph. I put his arm around me and I was in heaven. Literally. We made baby Jesus, LOL!!