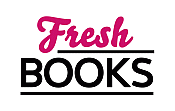 New Year, New Books in January
Jenn McKinlay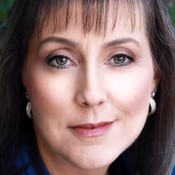 Blogging at Fresh Fiction
Jenn McKinlay | 20 Questions: WAIT FOR IT
August 10, 2021
1--What is the title of your latest release? WAIT FOR IT Read More...
Jenn McKinlay | Exclusive Interview
February 5, 2019
Today we have a delightful interview with Jenn McKinlay, author of a new contemporary romance Read More...
Jenn McKinlay | Her Top Three Favorite Libraries
September 10, 2018
Asking a former librarian to tell you her favorite library is a lot like asking a mom who her favorite kid is. Impossible! I have Read More...
Jenn McKinlay | What Brings out the Crazy?
April 10, 2017
Weddings. They bring out the crazy in a person, don't they? I've done more tours of duty as a bridesmaid and maid of Read More...
Jenn McKinlay | The Best Part of Writing: Research
January 16, 2017
Hello, Readers, The fifth Hat Shop mystery ASSAULT AND BERET is on the shelves now Read More...
Jenn McKinlay | Catcher in the Rye could help solve a COLD case!
November 14, 2016
A cold case. Just that term makes my spine tingle and the hair prickles on the back of my neck. A mystery that remains unsolved Read More...
Jenn McKinlay | Are The Characters Me?
January 29, 2016
For Scarlett Parker, part of the fun of living in London is celebrating the British holidays, and she's excited to share her first Bonfire Read More...
Jenn McKinlay | The Collyer Brothers
November 16, 2015
There is nothing that gives me greater joy in life, okay, that is possibly a slight exaggeration, but still nothing makes me quite so Read More...
Jenn McKinley | Dark Chocolate Demise
April 7, 2015
One of the many things I love about writing the cupcake bakery mysteries is the amount of cupcakes I am required to eat, for research Read More...
Jenn McKinlay | Little London Details
February 3, 2015
When researching the plot for AT THE DROP OF A HAT, I felt Read More...
Jenn McKinlay | Library Lover's Mysteries
November 11, 2014
One of the many things I enjoy about writing the Library Lover's Mysteries is that I get to flex my librarian research Read More...
Pseudonym for Josie Belle.
Pseudonym: Lucy Lawrence.

Jenn is the New York Times, USA Today, and Publisher's Weekly bestselling author of several mystery and romance series. She is also the winner of the RT Reviewer's Choice Award for romantic comedy and the Fresh Fiction award for best cozy mystery. A TEDx speaker, she is always happy to talk books, writing, reading, and the creative process to anyone who cares to listen. She lives in sunny Arizona in a house that is overrun with kids, pets, and her husband's guitars.
Interviews for Jenn McKinlay
Interview: Jenn McKinlay gets cozy and romantic in ABOUT A DOG
About a Dog
June 6, 2017
Log In to see more information about Jenn McKinlay
Log in or register now!
Series
Library Lover's Mystery | Cupcake Bakery Mystery | Hat Shop Mystery | Bluff Point | Happily Ever After
Books:
Summer Reading, May 2023
Trade Paperback
The Plot and the Pendulum, October 2022
A Library Lover's Mystery # 13
Hardcover / e-Book
Killer Research, September 2022
A Library Lover's Mystery # 12
Mass Market Paperback / e-Book
Strawberried Alive, May 2022
Cupcake Bakery Mystery #14
Mass Market Paperback / e-Book / audiobook
Killer Research, November 2021
Library Lover's Mystery Series #12
Hardcover / e-Book
One for the Books, October 2021
Mass Market Paperback
Wait For It, August 2021
Trade Size / e-Book
For Batter or Worse, May 2021
Cupcake Bakery #13
Mass Market Paperback / e-Book
One for the Books, September 2020
Library Lover's #11
Hardcover / e-Book
Paris Is Always a Good Idea, August 2020
Trade Size / e-Book / audiobook
Word to the Wise, July 2020
Library Lover's #10
Mass Market Paperback / e-Book (reprint)
Pumpkin Spice Peril, May 2020
Cupcake Bakery #12
Mass Market Paperback / e-Book
Buried to the Brim, February 2020
Hat Shop Mystery #6
Mass Market Paperback / e-Book
The Christmas Keeper, November 2019
Happily Ever After #2
Mass Market Paperback / e-Book
Word to the Wise, September 2019
Library Lover's Mystery #10
Hardcover / e-Book
Hitting the Books, August 2019
Library Lover's #9
Mass Market Paperback / e-Book (reprint)
Dying for Devil's Food, May 2019
Cupcake Bakery Mystery #11
Mass Market Paperback / e-Book
The Good Ones, February 2019
Happily Ever After #1
Mass Market Paperback / e-Book
Hitting the Books, September 2018
Library Lover's Mystery #9
Hardcover / e-Book
Death in the Stacks, August 2018
Library Lover's Mystery #8
Mass Market Paperback / e-Book (reprint)
Wedding Cake Crumble, April 2018
Cupcake Bakery #10
Mass Market Paperback / e-Book
Every Dog Has His Day, January 2018
Bluff Point #3
Mass Market Paperback / e-Book
Death in the Stacks, November 2017
Library Lover?s Mystery #8
Hardcover / e-Book
Better Late Than Never, November 2017
A Library Lover's Mystery
Mass Market Paperback / e-Book
Barking Up the Wrong Tree, October 2017
Paperback / e-Book
About a Dog, June 2017
Bluff Point #1
Mass Market Paperback / e-Book
Caramel Crush, April 2017
Cupcake Bakery Mystery #9
Mass Market Paperback / e-Book
Assault and Beret, January 2017
Hat Shop Mystery
Mass Market Paperback / e-Book
Better Late Than Never, November 2016
Library Lover's Mystery #7
Hardcover / e-Book
A Likely Story, November 2016
Paperback / e-Book
Vanilla Beaned, April 2016
Cupcake Bakery Mystery #8
Paperback / e-Book
Copy Cap Murderer, January 2016
Hat Shop Mystery #4
Paperback / e-Book
A Likely Story, November 2015
Library Lover's Mystery #6
Hardcover / e-Book
Dark Chocolate Demise, April 2015
Cupcake Bakery Mystery #7
Paperback / e-Book
The Cozy Cookbook, April 2015
Paperback / e-Book
At the Drop of a Hat, February 2015
Hat Shop Mystery #3
Paperback / e-Book
On Borrowed Time, November 2014
Library Lover's Mystery #5
Paperback / e-Book
Death of a Mad Hatter, May 2014
Hat Shop Mystery #2
Paperback / e-Book
Sugar and Iced, April 2014
Cupcake Bakery Mystery #6
Paperback / e-Book
Read It And Weep, November 2013
Library Lover's Mystery #4
Paperback / e-Book
Cloche And Dagger, August 2013
Hat Shop Mystery #1
Paperback / e-Book
Going, Going, Ganache, April 2013
Cupcake Bakery Mystery #5
Paperback / e-Book
Book, Line And Sinker, December 2012
Library Lover's Mystery #3
Paperback / e-Book
Red Velvet Revenge, July 2012
Cupcake Bakery Mystery #4
Paperback / e-Book
Due Or Die, March 2012
Library Lover's Mystery #2
Paperback / e-Book
Death By The Dozen, October 2011
A Cupcake Bakery Mystery #3
Paperback
Books Can Be Deceiving, July 2011
Library Lover's Mystery #1
Paperback / e-Book
Buttercream Bump Off, January 2011
Cupcake Bakery #2
Mass Market Paperback
Sprinkle With Murder, March 2010
Cupcake Bakery Mystery #1
Paperback