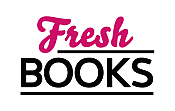 August 'hot' reads!
Reviews
Everything We Lost
by Valerie Geary
"A sister's search to find the brother she lost long ago"
Posted August 18, 2017

Lucy Durant was only fourteen-years-old when she lost her older brother. First to his paranoid delusions as he became increasingly obsessed with UFOs and government conspiracies. Then, permanently, when he walked into the desert outside Bishop, California, and never returned. Now on the tenth anniversary of Nolan's Read more...



Dark Deception
by Nancy Mehl
"A very suspenseful read that keeps you riveted until the end!"
Posted August 17, 2017

DARK DECEPTION is the second book in the Defenders of Justice book series and is a romantic suspense novel. I enjoyed reading this powerful and intense novel about a serial killer who is on the loose and a US Marshal Read more...



Ash and Quill
by Rachel Caine
"Looking for a new young adult fantasy adventure? Then Ash and Quill is the book for you."
Posted July 23, 2017

ASH AND QUILL: GREAT LIBRARY, BOOK #3 by Rachel Caine continues to be one of my favorite series. The Great Library Series continues to amaze me and causes me to stay up late at night just to read the next Read more...



Patti Loveday
I am a self-confessed book addict, author and blogger. I am passionate about books, sharing them with others and connecting authors to the blogging community. I am thrilled to have my dream job where I can enjoy reading fantastic stories and working with authors and other readers every day.
Features & Posts
No posts found.