"A captivating mystery thriller that is sure to give you goosebumps..."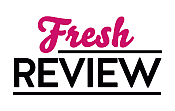 Reviewed by Patti Loveday
Posted April 23, 2019

THE GHOST MANUSCRIPT by Kris Frieswick is a captivating mystery thriller that is sure to give you goosebumps and make you question everything that goes bump in the night. A well-written story that takes you on a modern day treasure hunt through Saxon times. Frieswick creates a fast-paced and exciting story that takes the reader on an adventure through light and darkness.
I was drawn in with the thought of the unknown. This story has all the right ingredients with ghosts and manuscripts making it a remarkable read. You will enjoy reading along as you follow the characters on a grand adventure with a few twists and turns along the way.
The characters are well written and relatable. You can see yourself being friends with them and going on adventures. Some are easy to love but others you will develop a love-hate relationship with. Frieswick has done the research and it shows with the intriguing descriptions, characters that are multilayered and charismatic.
Read along as past spirits appear and help guide Carys search for the truth amidst all the rumors. The story takes an unexpected turn toward the end and offers a plot twist that you will not see coming. THE GHOST MANUSCRIPT would make a lovely beach read. I recommended THE GHOST MANUSCRIPT for those who love a mysterious adventure and an unknown mystery.
SUMMARY
Rare book authenticator Carys Jones wanted nothing more than to be left alone to pursue her obsession with ancient manuscripts. But when her biggest client is committed to an asylum, he gives Carys an offer she cannot refuse. In exchange for his entire library of priceless, Dark Age manuscripts, Carys must track the clues hidden in a previously unknown journal, clues that lead to a tomb that could rewrite the history of Western civilization.
But there are people who would do anything to stop Carys from finding what she seeks—for reasons both noble and evil. The hunt takes Carys to places she never thought she'd go, physically and emotionally; first to Wales, her estranged father's homeland, then to bed with Dafydd, a mysterious Welshman who agrees to help her with the search, and finally, deep inside her own psyche, when the monk who wrote the journal 1,500 years ago appears and assists her in her search.
---
What do you think about this review?
Comments
No comments posted.

Registered users may leave comments.
Log in or register now!