"If you are looking for a steamy romantic read with a hot cowboy, THE COWBOY NEXT DOOR is just for you"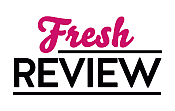 Reviewed by Patti Loveday
Posted February 26, 2019

THE COWBOY NEXT DOOR by R.C. Ryan is an old fashioned cowboy romance that is sure to take you on a wild ride! Ryan knows how to write a cowboy romance that is sure to take you to a world full of romance and strong cowboys.
When Penny becomes the housemaid on the Monroe Ranch, she never expected it would change her life. Sure her teaching contract falls through, but now she has to find a way to pick up the pieces and move on. When Sam comes home from the mountains, he is drawn to Penny. He cannot stop thinking about the way she looks, and her well- mannered in charge attitude. She is not like any woman Sam has ever encountered. So, he sets out to prove her wrong. This fun, flirtatious, and drama filled adventure that makes the attraction even stronger.
THE COWBOY NEXT DOOR is the perfect getaway read. A story that will sweep you off your feet from the beginning and will keep your head in the clouds until the very end. The characters are likable, relatable, and well-developed with intriguing backstories that help to mesh with the overall story adding that extra depths that makes this a romantic must read.
A heartwarming story that is sure to pull at your heartstrings and stay with you long after reading, THE COWBOY NEXT DOOR is filled with engaging characters and sweet banter. The chemistry between theTHE COWBOY NEXT DOOR is one of the most intriguing cowboy stories I have read in a while. If you are looking for a steamy romantic read with a hot cowboy, THE COWBOY NEXT DOOR is just for you!
SUMMARY
The one woman this cowboy can't resist is the only one who isn't falling for his charms...
After weeks on the trail, Sam Monroe is looking forward to a hot bath, a home-cooked meal, and a real bed. In that order. But he's greeted by something even better when he opens the door to his family's ranch house. Seems the new housekeeper is a gorgeous young woman who cooks like an angel and wrangles his family like a pro. If only she didn't dislike him so much...
Penny Cash is down on her luck, and the last thing she needs is a flirtation with a wild, carefree cowboy. Sure, he's funny and sexy, but they're as different as whiskey and tea. And she'll be leaving town as soon as she finds a full-time teaching position. But when trouble comes calling, Penny will find out how serious Sam can be when it comes to protecting the woman he loves...
Also includes the bonus novella Saved by the Cowboy by A.J. Pine!
Olivia Belle has always believed in fairy tales...until the moment her boyfriend dropped to one knee. When Olivia speeds into Cash Hawkins' town like a modern-day Cinderella in a ball gown and glass slippers, Cash's careful existence is thrown for a loop. Olivia could be his happily ever after . . . if this runaway bridesmaid doesn't run off with his heart.
---
What do you think about this review?
Comments
1 comment posted.
Re: If you are looking for a steamy romantic read with a hot cowboy, THE COWBOY NEXT DOOR is just for you

This sounds like a great read! Thanks for the review!
(Kathleen Bylsma 4:06pm March 9, 2019)
Registered users may leave comments.
Log in or register now!