"An emotional read that is sure to tug at your heart..."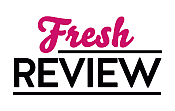 Reviewed by Patti Loveday
Posted March 21, 2019

Young Adult | Young Adult Historical
ALL THE WALLS OF BELFAST by Sarah Carlson is a captivating contemporary young adult novel that shows no matter the religion, political inclinations, or background we are all the same. Does that really make us different enough to go against each other?
A story of mixed ideas, beliefs, and past secrets that are sure to destroy the chance for a future full of peace and happiness. ALL THE WALLS OF BELFAST shares the fears and toll that is the side effect of conflict. Carlson weaves the characters and their backstories with the social implications of their origins. It all comes down to the side of the wall you grew up and the fall out of the actions your family has taken.
ALL THE WALLS OF BELFAST is an emotional read that is sure to tug at your heart and really open your eyes to how your family and where you grow up effects who you become. Can two people change how they feel about what they have been told repeatedly growing up and flee to a safer place? A place where backgrounds do not determine who you are.
Carlson has written a story that is heavily character driven and family plays an important role. As Fiona and Danny's friendship starts to become more can they overcome their past? Will their past destroy their relationship? A forbidden love that puts both of their lives at risk. ALL THE WALLS OF BELFAST is sure to draw you into a world that is unlike any other. A world that is shockingly different than what most people know. This captivating read is sure to hold your attention until the end and stay with you long after.
SUMMARY
The Carnival at Bray meets West Side Story in Sarah Carlson's powerful YA debut; set in post-conflict Belfast (Northern Ireland), alternating between two teenagers, both trying to understand their past and preserve their future. Seventeen-year-olds, Fiona and Danny must choose between their dreams and the people they aspire to be.
Fiona and Danny were born in the same hospital. Fiona's mom fled with her to the United States when she was two, but, fourteen years after the Troubles ended, a forty-foot-tall peace wall still separates her dad's Catholic neighborhood from Danny's Protestant neighborhood.
After chance brings Fiona and Danny together, their love of the band Fading Stars, big dreams, and desire to run away from their families unites them. Danny and Fiona must help one another overcome the burden of their parents' pasts. But one ugly truth might shatter what they have….
---
What do you think about this review?
Comments
No comments posted.

Registered users may leave comments.
Log in or register now!