"LIAR LIAR is a remarkable mystery that is perfect for mystery lovers."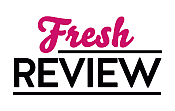 Reviewed by Patti Loveday
Posted December 24, 2019

LIAR LIAR by Nancy Boyarsky is the third book in the Nicole Graves Mysteries and is a mystery thriller. This is the first book that I read in the series and would recommend that readers start with the first book, THE SWAP, so that they understand more of what is going on with the series and the characters.
Nicole finds herself in an odd place once again as she is continuing to get in hours working as a private investigator. She soon finds herself working alone when her co-worker calls in sick. Nicole is given a high- profile case that would make or break her career. She must see that justice is served even if it means putting her safety and privacy on the line.
Nicole soon catches small things that cause her to believe that the victim may not be telling the truth. This soon leads to many other questions and causes her to do some investigating on her own. Who else is lying, and why? Just how far will Nicole go to uncover the truth?
LIAR LIAR is not what I expected it to be, and I soon discovered it is an excellent mystery. A story that is full of unknowns with suspense and intriguing around every corner. I was fully invested in LIAR LIAR from the very beginning. I just could not put this down. Boyarsky has created a captivating storyline that will make you think. The twists and turns are sure to catch you by surprise. LIAR LIAR is a remarkable mystery that is perfect for mystery lovers.
SUMMARY
LIAR LIAR is about a rape trial that becomes a murder trial. Nicole, who works for a private investigation company, is assigned to "babysit" the plaintiff in the trial. Nicole's charge is a young woman suing her university's star quarterback for rape, as well as the school for failing to protect her. During the trial, things go terribly wrong, and the young woman is found dead. Nicole is the only one who knows the truth behind the rape charge. It's up to her to prove the accused man is innocent and find justice for the death of the young woman she was supposed to protect.
---
What do you think about this review?
Comments
No comments posted.

Registered users may leave comments.
Log in or register now!