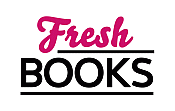 May Blossoms (books) for reading!
Reviews
1 - 20 of 61 ( prev | next )
Power Trip
by Miranda Baker
"Watch the sparks fly when Cal introduces Audrey to the BDSM lifestyle....."
Posted February 17, 2013

Audrey Fallon is a geneticist with a 9th degree black belt in Tae Kwon Do. Her brother Jake owns a sex club called the Lair, but Audrey is straight vanilla when it comes to sex. Audrey and Jake were raised by a single mother on welfare, their father walked out Read more...



Along Came Trouble
by Ruthie Knox
"An ex-soldier turned security specialist woos a single mom who's dead set on staying single......"
Posted December 23, 2012

Ellen Callahan is a single mom who lives in Camelot, Ohio with her adorable son Henry. Ellen's brother Jamie is a world famous pop-star who had a brief fling with her next door neighbor Carly; who just happens to be pregnant with another man's baby. As a Read more...



How To Misbehave
by Ruthie Knox
"Can Tony teach Amber how to be a bad girl? And how many lessons will it take?"
Posted December 23, 2012

Amber Clark works as the program director at the Camelot Community Center. Amber has spent her whole life being good -- being a good girl to please her parents, being good to please God, being a good girl in school. And now that she's realized being good isn't all Read more...



Playing With Fire
by Tamara Morgan
"A quirky short story that has a lot of action, romance, and sci-fi....."
Posted December 18, 2012

Fiona Nelson made one bad decision several years ago and has been paying for it ever since. She had a simple decision really -- boob job or conversion serum -- and Fiona chose conversion serum. Conversion serum was all the rage at the time, it was taken from an asteroid that had Read more...



No Flowers Required
by Cari Quinn
"Will Dillon and Alexa's romance be able to survive the truth?"
Posted December 12, 2012

Alexa Conroy has made some big sacrifices in her life. She sold her dream house and moved into a run-down efficiency apartment with broken air conditioning, plumbing problems, and spiders the size of small dogs living in her closet. All so she could keep her flower shop afloat and Read more...



Wrong Bed, Right Guy
by Katee Robert
"Elle is torn between a guy to please her mom or a bad boy that makes her swoon......"
Posted December 12, 2012

Elle is conflicted. She wants to find a man that meets her mother's expectations -- a nice, upstanding young man, clean- cut, well-educated, and to be completely honest -- boring. On the other hand, she is drawn towards men who are a little rough around the edges, tattooed, a guy Read more...



In A Witch's Wardrobe
by Juliet Blackwell
"A delightfully fun, paranormal mystery with some great fashion thrown in......"
Posted December 8, 2012

Lily Ivory is a witch who runs a vintage clothing boutique in San Francisco. Part of Lily's magic allows her to pick up on vibrations from people and clothing. It's why she loves working with vintage clothing -- she can pick up a piece of clothing and get vibrations Read more...



Seducing Cinderella
by Gina L. Maxwell
"Can Reid teach Lucie the art of seduction while she is rehabbing his shoulder injury?"
Posted December 6, 2012

Lucie Miller is a physical therapist who gives everything to her patients. She has an unrequited crush on Dr. Stephen Mann -- director of Sports Medicine. So, she's even more willing to stay late to work on any case involving him. She doesn't have much of a social life Read more...



Deceiving the Witch Next Door
by Melissa Bourbon Ramirez
"Can Storie get over her past & imagined hurts and let Reid in?"
Posted December 6, 2012

Storie Bell is a witch, but it's something she's kept hidden most of her life. Her mother left her when she was just a baby, leaving her father to raise her alone. Her father was not a witch, so Storie was raised without magic, without any guidance -- he Read more...



Tall, Dark, and Divine
by Jenna Bennett
"Can the god of love recognize love when it's right in front of him or will he let it walk away?"
Posted December 6, 2012

Eros (Ross) -- the god of love -- is living in Manhattan and running a match-making service; although, Eros' love life has not been terribly successful of late, with his wife Psyche leaving him for a Norse demi-god. Eros works with Ariadne (Ari) -- the Cretan goddess of the labyrinth and Read more...



Kept
by Shawntelle Madison
"A fun paranormal romance about an OCD werewolf who collects Christmas decorations...."
Posted November 24, 2012

Natalya Stravinsky is an obsessive compulsive werewolf who has a thing for Christmas decorations. She has been ostracized from her pack and is preparing for the trials to win a place back with the pack. She comes from a large Russian family and has just recently reconnected with her family Read more...



A Kiss In The Dark
by Karen Foley
"Two great sexy romance books with a lot of adventure & heat!"
Posted October 31, 2012

Lacey Delaney is a design engineer who has created a special GPS unit for NASA that works deep underground. The GPS could transmit through hundreds of feet of rock and can be used for search and rescue operations in mines or caves. Lacey has scored a huge coup in being Read more...



Kissed By A Vampire
by Caridad Pineiro
"A sizzling, erotic, crime thriller that grabs you by the throat....."
Posted October 31, 2012

Alex Garcia is a DEA agent who works undercover on some of the most dangerous missions in the world. But lately, he's been laid low by a nightmare that leaves him in a cold sweat. Alex was almost killed on a recent mission in New York, he and his Read more...



Texas Christmas
by Nancy Robards Thompson
"Pepper finds that love and family are more important than society....."
Posted October 31, 2012

Pepper Merriweather is a fixture in Dallas society. She is a partner in Celebrations, Inc. -- a successful catering business she started with three of her best friends, and appears on the reality show "Catering to Dallas". Her father has been indicted for embezzlement and there is a huge scandal regarding Read more...



Undercover Memories
by Alice Sharpe
"A fast-paced, romantic adventure that keeps you on the edge of your seat!"
Posted October 31, 2012

Paige Graham is a successful graphic designer. She has escaped to a cabin in the Wyoming wilderness to lick her wounds after being left at the altar. Paige finds that she isn't necessarily heartbroken as much as embarrassed. She just wants some time away from everyone to sort through Read more...



The Life of Riley
by Lenora Worth
"A Story of Second Chances For All"
Posted October 31, 2012

Riley Sinclair runs a successful boutique in Sinclair, GA specializing in everything a woman could possibly want -- she basically stocked the boutique with all of the luxuries a woman could possibly want to surround herself with -- cashmere throws, velour lounging sets, soft leather boots, bone china, etc. - and it was Read more...



The Daddy Project
by Lee McKenzie
"Nate hired Kristi to stage his house, but she ends up redesigning his heart....."
Posted October 31, 2012

Kristi Callahan is a single mom raising a teenage daughter. She's an interior designer and owns a home staging company, Ready Set Sold, along with her two best friends. Kristi was raised by a young single mom and she repeated the pattern by becoming a teenage mother herself. Her Read more...



Ink
by Damien Walters Grintalis
"When getting a tattoo, the devil is definitely in the details......"
Posted October 29, 2012

Jason's wife has left him, for her best friend. In his first rush of freedom, Jason goes out and gets a tattoo -- one thing that his wife was dead set against. He met the tattoo artist at a bar the first night his wife left him and on a Read more...



Checking It Twice
by Jodi Redford
"Jana finds not just one, but two Mr. Rights....."
Posted October 29, 2012

Jana Colton owns Wicked Delights, a lingerie and sex toy shop. She has been lusting after her best friend Kevin for the past four years and is determined to break through his defenses. Kevin Monahan is a 5-star rated chef at Dockside, a local restaurant. He and Jana have Read more...



Fire in the Blood
by Robyn Bachar
"Patience Roberts is the last hope for magickind, the last stop against a demon invasion..."
Posted October 29, 2012

Patience Roberts is a summoner -- the last of her line in the Midwest. She's been working triple time to stem the tide of demons attacking magickind since a group of fanatics had wiped out all of the summoners. Faust is a Shadowspawn faerie. He has watched as his outcast Read more...



Cheryl Beal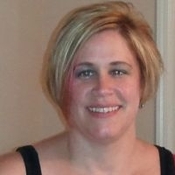 I am an avid reader from Fort Worth, Texas and decided that reviewing books would be a perfect opportunity to read even more. I have been reading pretty much since I could hold a book and I'll read just about anything. My favorite genres are paranormal, mystery, horror, romance, and thrillers. Some of my favorite authors are Laurell K. Hamilton, Jonathan Kellerman, Dean Koontz, Stephen King, James Patterson, Michael Connelly, David Balducci, Nora Roberts, Lorelei James and many many more.....
Features & Posts
No posts found.
4 comments posted.

Re: Tempting the Best Man (5:00pm October 25, 2012):

I love alpha males! I have one in real life too! But nothing
better than reading about a hot, sexy alpha male.....
Looking forward to both of these books!!!
Cheryl

Re: In Rides Trouble (4:13pm September 11, 2012):

Sounds like a fantastic book! Can't wait to read it!

Re: Hearts Of Darkness (12:24pm August 9, 2012):

Hi Kira! This sounds like it'll be a wonderful book!! I love
your description of the writing process - so descriptive and
very true!! I keep everything I write - I love to go back
and look at my earlier drafts - it helps me learn about
myself as a writer and what I was going through at any given
time. I do like the pretty final draft, but I think there
is so much to learn from those earlier drafts as well -
there was so much of myself poured into them that I can't
bear to part with them. I would love to win a copy of this
book!

Re: Four Sisters, All Queens (10:58pm July 14, 2012):

Such an amazing story of four wonderfuly strong women & that they are sisters is so inspiring. I have 4 very strong, inspiring sisters in my life - my aunts! They have shown me my whole life that women can be strong and do anything they set their minds to and at the same time, they have taught me how important it is to have a strong family bond! I would love to read more about these amazing sisters! I hope we all can learn and be inspired by their story!