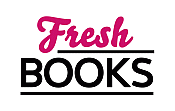 October's must-reads: a bookish harvest you won't want to miss!
Lenora Worth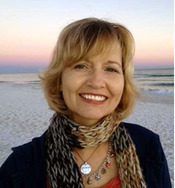 Blogging at Fresh Fiction
Lenora Worth | The Making of Sleigh Bells Ring
November 19, 2016
In the South, we get excited about our stories. When we hear someone shout, "Y'all ain't gonna believe this!" we all gather round Read More...
Pseudonym: Lenora Nazworth.

Lenora Worth writes romance and romantic suspense for Love Inspired Books, Tule Publishing and Gilead Publishing. Three of her books finaled in the ACFW Carol Awards and she's been an RT Reviewer's Choice finalist. "Logan's Child" won the 1998 Best Love Inspired for RT and recently she received an RT Pioneer of Romance Award. Her LI Suspense "Body of Evidence" became a NY Times Bestseller. Also a Publisher's Weekly and USA Today Bestseller, she is now listed on the RWA Honor Roll. With seventy-five books published and millions in print, she loves adventures with her retired husband, reading, baking and shopping … especially shoe shopping.
Log In to see more information about Lenora Worth
Log in or register now!
Series
True Blue K-9 Unit: Brooklyn | Men of Millbrook Lake | Rookie K-9 Unit | Castles of Dallas | Classified K-9 Unit | Capitol K-9 Unit | Shadow Lake
Books:
Amish Christmas Kinner, October 2023
Amish Mail Order Grooms
Trade Paperback / e-Book
The Christmas Quilt, September 2023
Shadow Lake
Paperback / e-Book / audiobook
Hidden Hearts, July 2023
Mass Market Paperback / e-Book
Retribution at the Ranch, January 2023
Mass Market Paperback / e-Book
The Forgiving Quilt, December 2022
The Shadow Lake #2
Mass Market Paperback / e-Book
The X-Mas Club, November 2022
Paperback / e-Book
Secrets in an Amish Garden, May 2022
Amish Seasons # 4
Paperback / e-Book
Christmas K-9 Protectors, December 2021
Alaska K-9 Unit
Mass Market Paperback / e-Book
The Memory Quilt, December 2021
The Shadow Lake Series #1
Mass Market Paperback / e-Book
A Haven for Christmas and An Amish Holiday Courtship, November 2021
Mass Market Paperback / e-Book
Her Holiday Protector and Holiday on the Run, October 2021
e-Book
Hidden Enemies, September 2021
Paperback / e-Book (reprint)
Amish Christmas Miracles, November 2020
e-Book
One Golden Christmas & Sugar Plum Season, September 2020
e-Book
Seeking Refuge, September 2020
e-Book
Deadly Connection, June 2020
True Blue K-9 Unit: Brooklyn #3
Paperback / e-Book
Holiday Protectors, December 2019
K-9 Unit
Mass Market Paperback / e-Book
Christmas Rescue, December 2019
K-9 Unit
Paperback / e-Book
Amish Christmas Hideaway, December 2019
Paperback / e-Book
Her Amish Child, February 2019
Amish Seasons #2
e-Book
Undercover Memories, October 2018
Mass Market Paperback / e-Book
Lone Star Princess, June 2018
Castles of Dallas #2
e-Book
Their Amish Reunion, April 2018
Amish Seasons
Mass Market Paperback / e-Book
Undercover Princess, February 2018
Castles of Dallas #1
e-Book
Classified K-9 Unit Christmas: A Killer Christmas\Yuletide Stalking, December 2017
Classified K-9 Unit #7
Paperback / e-Book
Tracker, September 2017
Classified K-9 Unit #6
Paperback / e-Book
Her Lakeside Family, February 2017
Paperback
Rookie K-9 Unit Christmas: Surviving Christmas, December 2016
Rookie K-9 Unit
Paperback / e-Book
Sleigh Bells Ring, October 2016
Paperback / e-Book
Truth and Consequences, May 2016
Rookie K-9 Unit
Mass Market Paperback / e-Book
Her Holiday Protector, October 2015
Men of Millbrook Lake
Paperback / e-Book
Lakeside Hero, September 2015
Men of Millbrook Lake #1
e-Book
Driftwood Cowboy, April 2015
e-Book
Spring Brides: A Year of Weddings Novella Collection, March 2015
Paperback / e-Book
A Recipe for Romance, December 2014
Paperback / e-Book
Deadly Holiday Reunion, November 2014
Paperback / e-Book
Lone Star Protector, June 2013
Texas K-9 Unit
Paperback / e-Book
Sweetheart Bride, February 2013
Paperback / e-Book
The Life of Riley, November 2012
Paperback / e-Book
A Southern Reunion, December 2011
Paperback / e-Book
Hometown Sweetheart, April 2011
Paperback
Body of Evidence, February 2011
Texas Ranger Justice
Paperback
Because of Jane, January 2011
Mass Market Paperback / e-Book
The Carpenter's Wife And Heart Of Stone, June 2010
Paperback
Hometown Princess, May 2010
Paperback
The Perfect Gift, October 2009
Mass Market Paperback
Gift Of Wonder, August 2009
Mass Market Paperback
Heart Of The Night, January 2009
Secret Agent Series #2
Mass Market Paperback
Lone Star Secret, August 2008
Homecoming Heroes
Mass Market Paperback
A Face In The Shadows, May 2008
Reunion Revelations
Paperback
Something Beautiful & Lacey's Retreat, April 2008
Paperback
Mountain Sanctuary, March 2008
Paperback
Deadly Texas Rose, January 2008
Paperback
Secret Agent Minister, September 2007
Mass Market Paperback
Fatal Image, January 2007
Paperback
Christmas Homecoming, December 2006
Paperback
Once Upon a Christmas, November 2006
Paperback (reprint)
Once in a Blue Moon, October 2006
Paperback
Ben's Bundle of Joy and When Love Came to Town, August 2006
Paperback
A Leap of Faith, April 2006
Texas Hearts
Paperback
A Perfect Love, December 2005
Steeple Hill Love Inspired
Paperback