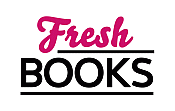 May Blossoms (books) for reading!
Reviews
1 - 20 of 108 ( prev | next )
Blood Oranges
by Kathleen Tierney
"A gritty urban fantasy novel not for the faint of heart"
Posted July 7, 2013

Siobhan Quinn was a homeless junkie known to kick some demon ass as needed. Unfortunately, she became involved with the wrong person at the wrong time, and killed someone very special to The Bride of Quiet. During the fight, a bite made Quinn a werewolf and The Bride of Quiet Read more...



Hasta La Vista, Lola!
by Misa Ramirez
"A tightly plotted, romantic mystery with a strong heroine who you will want to root for!!"
Posted December 25, 2012

Dolores ''Lola'' Cruz knew her love life was flat lining thanks to her non-existent sex life with the incredibly sexy Jack Callaghan. No matter how hard they try, their timing is never right and the sexual chemistry is killing them. But Lola never thought she would wind up dead Read more...



Living the Vida Lola
by Misa Ramirez
"An exciting and sexy mystery that Janet Evanovich fans will want to read!"
Posted November 18, 2012

Dolores ''Lola'' Cruz first fell in love with her brother's best friend Jack Callaghan when she was a kid. She used to spy on him and take pictures like the detective she would grow up to be one day. Now Lola is 28 years old and working for Camacho Read more...



The Darklings Desire
by Lauren Hawkeye
"A romantic paranormal short story that will keep you entertained!"
Posted October 31, 2012

Anastasia Duras is on a mission for the Karpaty Council to assassinate a new Darkling named Aubrey, the wife of Dr. Gavin. Anastasia is a Caspathian Amazon, a warrior trained to hunt and kill rogue Darklings. Aubrey fits this bill and it's Anastasia's job to take her out Read more...



Magisterium
by Jeff Hirsch
"An excellent young adult fantasy novel that will leave you in suspense!"
Posted October 28, 2012

Glenn Morgan lives in the year 2130 in a futuristic world filled with scientific advances. Through the woods is the Rift and what is on that other side is unknown. There was a massive explosion in the year 2023 and the world became divided into two parts, The Colloquium and Read more...



Bare-Naked Lola
by Melissa Bourbon Ramirez
"Being on a Dance Team is Murder in More Ways Than One"
Posted October 20, 2012

Dolores Cruz aka Lola works as a Private Investigator for Camacho & Associates and is a new detective. She has landed her first case to solve alone and is conflicted about how she feels about it. The Courtside Dancers for a basketball team called the Royals have been receiving threatening letters Read more...



A Mutiny In Time
by James Dashner
"The first installment in a new middle grade adventure series!"
Posted October 20, 2012

History has been changed and this leaves breaks or missing pieces in time that need to be fixed. Dak's parents are scientists trying to create a time machine called The Infinity Ring. When a group of Historians discover Dak's friend Sera completed the time machine, they break into Read more...



Glitch
by Heather Anastasiu
"A brilliant, nail-biting, dystopian novel that you will love!!!"
Posted October 5, 2012

Zoel-Q24 is a teenaged girl who believes that the Old World was destroyed because of unruly humans whose emotions made them out of control causing catastrophic wars and destruction. She lives in an underground world called The Community where everyone is implanted with a chip that controls their thoughts Read more...



Never Enough
by Denise Jaden
"A Deeply Moving & Emotional Story About One Girl's Dangerous Secret"
Posted September 30, 2012

High school is difficult. It's even harder when you're a teenager coping with issues. Sixteen year old Loann wishes she was popular and perfect like her older sister Claire. A year apart in school, the two sisters are extremely different. Loann has curly unruly hair, a fuller body Read more...



Dare Me
by Megan Abbott
"A fantastic psychological thriller about the dark side of cheerleading!"
Posted September 29, 2012

Everyone has known a ''mean girl'' in high school. You know the clique of girls who are usually cheerleaders. Their bodies are perfect, makeup flawless, boys worship them and they can do no wrong. Mean girls get whatever they want with a snap of their fingers. They threaten authority, they Read more...



Beach Colors
by Shelley Noble
"Dreams in black & white turn to color in the town of Crescent Cove!"
Posted September 29, 2012

Margaux Sullivan was one of the top fashion designers in New York City when her husband stole every dime she had and disappeared on her. She lost her job, her designs, everything she worked all her life to build. With nowhere else to go, Margaux returns to her small home Read more...



Lethal Outlook
by Victoria Laurie
"The 10th Book in The Psychic Eye mystery series."
Posted September 28, 2012

Abby Cooper is a psychic who uses her abilities to help out the FBI with difficult cases. When she isn't knee deep in a dangerous case, she does private psychic readings. Abby's latest client comes to her appointment with a lot of anxious energy and in disguise. She Read more...



Tempted Again
by Cathie Linz
"A contemporary romance about second chances with your first love!"
Posted September 23, 2012

Marissa Bennett's life fell apart the day she found her husband in bed with another woman. Married for just a year, she feels like an utter failure. Now divorced and penniless, Marissa is returning to her hometown of Hopeful Ohio to get back on her feet. Unfortunately, that includes Read more...



When Temptation Burns
by J.K. Beck
"An intense, suspenseful paranormal that will leave you breathless!"
Posted September 23, 2012

When supernatural beings commit crimes, humans don't understand it. These are the crimes scenes where cops stand over a body puzzled thinking it's some kind of ritualistic killing, but in reality it's a vampire, werewolf, or other being who is the culprit. The PEC aka The Preternatural Read more...



Somebody To Love
by Kristan Higgins
"A Beautiful, Heartwarming, Contemporary Romance!!!"
Posted August 24, 2012

Single mother Parker Welles grew up filthy rich, trust fund and all. But when her father gets arrested for an insider-trading scheme, she loses everything. Now she needs to find a new home, get a job for the first time in her life, and adjust to this new way Read more...



When Darkness Hungers
by J.K. Beck
"A Suspenseful Paranormal with a Touch of Romance"
Posted August 16, 2012

Alexis Martin's job as an FBI agent in NYC came to a screeching halt when her newest case hits way too close to home. When viewing the morgue photos of a Jane Doe murder case, she discovers she is looking at pictures of her long lost sister. Alexis becomes Read more...



When Passion Lies
by J.K. Beck
"A Vampire Love Story Full of Suspense!"
Posted August 2, 2012

For over 500 years, Caris and Tiberius were vampires, lovers, partners in life. Their passion for each other was so strong nothing could come between them. Unfortunately, something did. Caris was turned by a werewolf and became a hybrid which is one part vampire, one part werewolf. In the 1700 Read more...



The Care And Feeding Of Stray Vampires
by Molly Harper
"A fantastic paranormal romance that you will love!"
Posted July 30, 2012

Iris Scanlon is a daywalker for vampires. As a human, she helps them with their daytime needs such as event planning and running their errands through her company Beeline. Iris prefers to never meet her clients as she isn't interested in becoming lunch. So therefore contracts are dropped off Read more...



Blame It On Texas
by Christie Craig
"An Excellent Contemporary Romance That Will Make You Swoon!"
Posted July 25, 2012

How would you feel if you had a suspicion that your entire life was a lie? What would you do if you had no one to answer your questions? This is what happened to Zoe Adams when she saw a picture of herself on an Unsolved Mystery TV show. The Read more...



Where There's A Will
by Karen Kelley
"Ryder will make all of your secret fantasies come true...."
Posted June 27, 2012

Haley Tillman works as a loan officer in a bank and is used to always behaving properly. She doesn't curse, she's always there to help her coworkers, and she writes about her sexual fantasies in her diary instead of acting them out. Haley's friends and family see Read more...



Rachael Dimond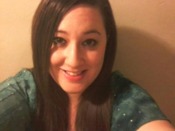 Rachael was born and raised in New Jersey. She loves to write and would love to become a published author one day. Rachael loves young adult novels, romance, cozy mysteries, suspense thrillers, paranormal romance, urban fantasy, and many other genres.
Features & Posts
No posts found.
1 comment posted.

Re: Whisper of Warning (8:39pm January 24, 2009):

Wow awesome contest! Please enter me!